PATIENT VOICES

Treating Diabetes with Non-Insulin Injections: A Second Chance

Was this helpful?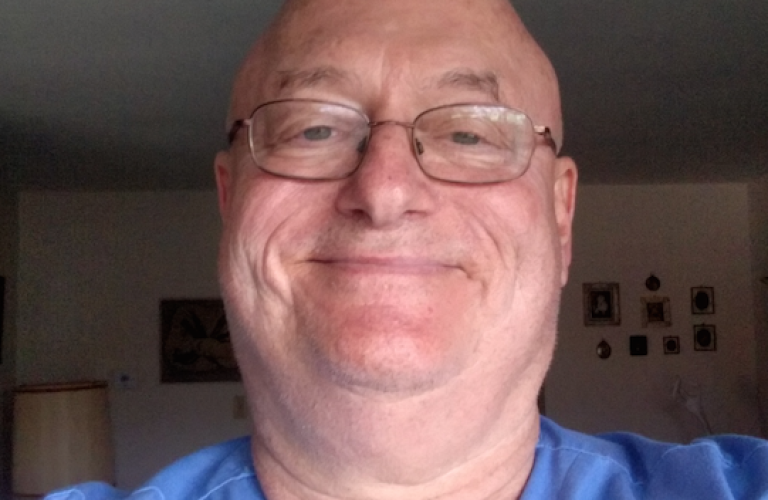 I've worked as a nurse for over 25 years, treating patients in the emergency room (ER), the intensive care unit (ICU), hospice and now, in their own homes. I help people manage chronic conditions. Despite my background in healthcare, believe it or not, I'm a less than perfect patient. I ate a lot of food that I knew was bad for me. I gained a lot of weight and I developed type 2 diabetes as a result of my poor diet.
The official diagnosis came a little over five years ago, when I went to the doctor to get a glycohemoglobin test, or HbA1c, which measures average blood glucose levels over the past three months. For someone without diabetes, a healthy A1C is less than 6%. Well, mine was 12%.
My doctor put me on oral medications like metformin and I went to work trying to find ways to improve my diet. A friend told me the best diet he ever tried was eating a pound of vegetables with each meal, so that's what I did. I mixed vegetables together with lean meats like chicken or fish, added some dry rub, and cooked it all together. I was gorging myself -- but I was losing weight. It was working. In fact, with a year of doing that, I lost 50 pounds, and my A1C got down below 7%. Before you try any new diet regeime, though, be sure to talk to your doctor first.
With the oral medications and changes to my diet, I was managing my diabetes really well -- that is, until I fell off the wagon. Earlier this year, my mother passed away. The grief, combined with other life stressors, led me back to the comfort of chocolate chip cookies and late-night hunting in the refrigerator. My blood sugars skyrocketed back to 250-280 mg/dL every morning when they used to be between 120 and 130 mg/dL. It was time to go see my doctor. Honestly, I was worried I was going to become insulin dependent.
But rather than start me on insulin injections, my doctor prescribed me a non-insulin injection classified as a glucagon-like peptide-1 (GLP-1) receptor agonist. Basically, GLP-1 based injections stimulate the production of insulin instead of replacing it all together. Using a non-insulin pen, I inject the medicine once a week in my abdomen, making sure to rotate injection sites each week to avoid localized reactions on my skin.
I started the injections just a little over a month ago, and already my blood sugar has dropped back within a 150-160 mg/dL range from a 250-280 range -- and that is without, I confess, purposefully re-starting my healthy diet habits or getting more exercise. Additionally, I've noticed that I have a slightly reduced appetite, and slightly reduced cravings since starting the drug. It's easier to walk away from foods I know are bad for me. Thankfully, my body is still able to produce insulin -- it just needs a little help, and that's exactly what this GLP-1 receptor agonist does.
For me, the injection part was not a big deal. In fact, I've stuck a needle in myself plenty of times just to show my patients it's nothing to be afraid of. However, if you've recently been prescribed an injection like this, it might be helpful to know the needles are incredibly short, and there aren't really a lot of nerve endings in your abdomen where you'd be injecting. In short, it's easy and incredibly painless.
Now that my blood sugars are back under control thanks to the new medication, I'm going to keep working to improve my diet and lifestyle. I truly feel like I'm getting a second chance to normalize my blood sugar and better manage my diabetes.
David Freudenthal, 64, lives in Cincinnati, OH with his wife.
Was this helpful?