Heart Disease and Diabetes: What's the Connection?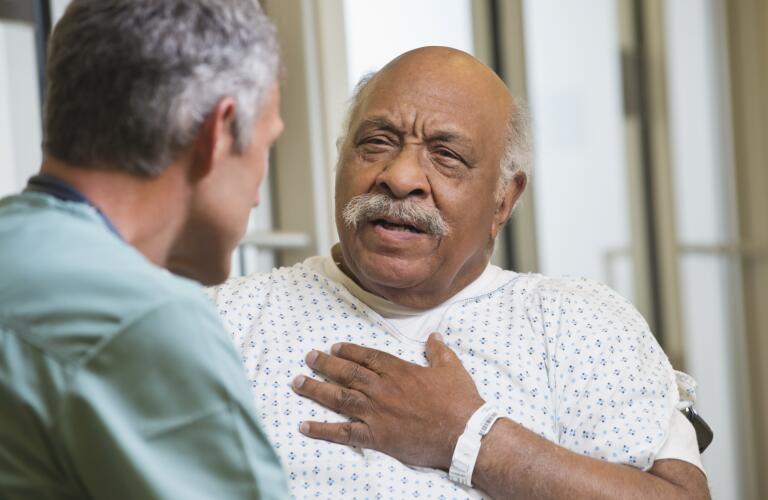 It's not easy having diabetes. But if you also develop heart disease, it's like being hit with a one-two punch! Having diabetes makes you twice as likely to develop heart disease. What's more, you're likely to get it earlier in life and have a more severe form of heart disease than someone without diabetes. The good news is that you can combat the odds and live a healthy life by taking steps to prevent and manage both conditions.
Heart disease and diabetes are so closely connected that there's a condition called diabetic heart disease. In diabetes, your blood sugar (glucose) is too high. High blood sugar is damaging to your body in many ways, including causing problems with your heart.
Diabetes increases your risk of coronary heart disease (CHD), diabetic cardiomyopathy, and heart failure. CHD is usually caused by a buildup of cholesterol on the walls of the arteries that supply your heart with blood. With time, this narrows or clogs your coronary arteries and increases your risk of heart attack. Having high blood sugar makes CHD more likely and more serious because it damages your arteries and can contribute to high cholesterol levels.
Having diabetes and CHD can damage your heart muscle. This effect is even worse if you also have high blood pressure. Diabetic cardiomyopathy is damage that affects the structure and function of your heart, which can lead to heart failure. Heart failure is a weakening of your heart muscle to the point where it doesn't pump enough blood to your body.
Having a specific group of problems, called metabolic syndrome, increases your risk of getting both type 2 diabetes and heart disease. Your chances of having a heart attack are doubled if you have three or more metabolic risk factors including:
High triglycerides:150 mg/dL or higher

Low HDL or "good" cholesterol: Less than 50 mg/dL in women and 40 mg/dL in men

High blood sugar level: 100 mg/dL or higher when you are fasting

Large waistline: 40 inches or more for men or 35 inches or more for women

High blood pressure: 130 mm Hg or higher for the top number and/or 85 mm Hg or higher for the bottom number
Other risk factors for heart disease and diabetes include having a sedentary lifestyle and a diet high in saturated fats and sugar.
You can take charge of your health to prevent and manage both diabetes and heart disease. The sooner you start taking these steps, the better:
Get a checkup. Visit your doctor's office regularly to catch small problems before they become big. You probably won't know you have risks such as high blood pressure, high blood sugar, or high cholesterol unless they are checked regularly.

Stop smoking. Your doctor is a great resource for advice about the best smoking cessation programs and medications.

Curb the salt and fat. Eat less salt and fat to help lower your blood pressure and cholesterol levels. Good choices include lean meats, low-fat dairy products, whole grains, fresh fruits, and fresh vegetables. Keep the cholesterol in your diet to less than 300 mg a day and limit processed foods.

Get the A1C test. This test measures the average blood sugar level over the last three months in people with diabetes. Doctors generally recommend that your level stays below 7%.

Pump it up. Increase your activity level to 30 minutes of moderate exercise five to seven days a week. Pick fun activities you enjoy. This can include sports, such as golf or basketball, or more relaxing activities such as walking or biking on a nature path. Ask your doctor what type of exercise is best for you.

Keep your weight down. Ask your doctor what your ideal weight goal should be and how to get there.

Ease up on alcohol. Drink in moderation, meaning one alcoholic drink per day for women or two per day for men, or not at all. Your doctor may recommend that you drink even less alcohol if you already have diabetes.

Refill your prescriptions. Take your medications as directed, including medications to lower blood pressure, cholesterol, and blood sugar. Ask your doctor if taking a daily aspirin is right for you.
Was this helpful?