Are You Hiding Your Diabetes?
Was this helpful?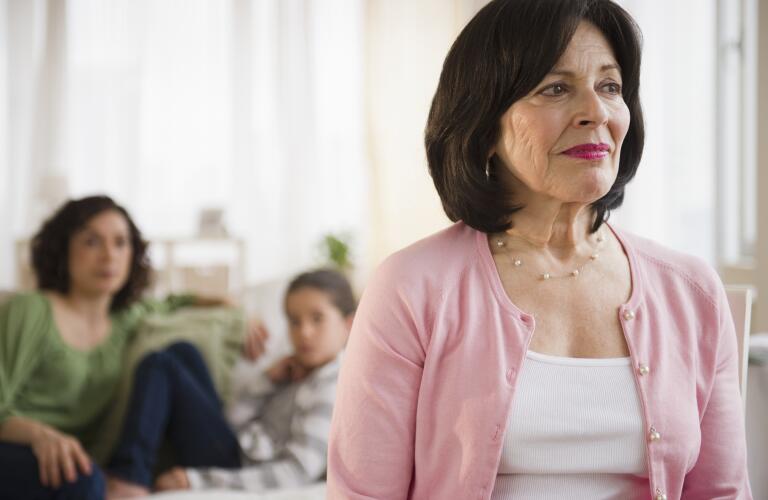 You can't tell someone has diabetes at first glance. And some people with diabetes go to great lengths to make sure others don't know about their condition. You might be tempted to hide your diabetes because:
You don't want to deal with blame, embarrassment or misconceptions

You feel weak or inadequate to admit you have it

You think it's your fault

You'd rather avoid questions about your health or about diabetes management

You don't want to shock or worry friends and family

You fear losing your job, relationship or friendships
In some cases, you might not even be honest with yourself about your health. At first, denial can prevent you from becoming overwhelmed or depressed by bad news. But over time, ignoring or concealing your condition has consequences. For instance:
You might not check your blood glucose regularly. Studies show fear of stigma prevents people from monitoring their blood sugar. But checking this important number helps you manage your disease and prevents complications like heart attacks and stroke. You might tell yourself you know your levels "by feel." But feelings aren't a good substitute for meter readings.
You might not stick to your diabetes diet. Afraid others will find you out? You might feel tempted to eat what everyone else is eating without regard for your own meal plan. Sharing information about your diabetes diet, on the other hand, can help others support you in making healthy choices.
You might not get appropriate healthcare. In an emergency, the people around you need to know you have diabetes. That way, you can get the help you need quickly. For instance, hypoglycemia—or low blood sugar—can occur with some diabetes medications. Signs include confusion and difficulty speaking. Prompt treatment with a quick source of sugar can prevent hospitalization and other serious complications.
Telling others about your diabetes helps you avoid the fear and stress of an unexpected discovery and allows you to manage your condition in the open. Try these tactics to help you step into the light.
Get support. Join a group of others with diabetes. Or talk with your doctor or a counselor about your fears. He or she can help you discuss your condition with friends, family and colleagues in a way that helps everyone.

Ask for what you need. Sometimes, family and friends want to help you but don't know how. Tell them what words and actions would be helpful—and which might make you angry or upset.

Reframe your feelings. Instead of fearing others' ignorance, view sharing your diabetes as a teaching moment. You can help friends, family and coworkers understand what it's like to have diabetes. This way, everyone with the condition can live happier, healthier and easier lives.

Take control. Ultimately, you can't change what others think or say about you. But you can do your best to manage your emotions and your health. The more actively you manage your diabetes, the better your chances of staying healthy—and happy—over the long haul.
Many people are tempted to hide their diabetes because they fear blame and embarrassment or think it's their fault.

Ignoring or concealing your condition has consequences. You might not check your blood glucose regularly or stick to your diet.

Talk with your doctor or a support group. They can help you discuss your condition with others in a way that helps everyone.
Was this helpful?