Working Moms With Depression: 7 Tips for Getting Through the Day
Was this helpful?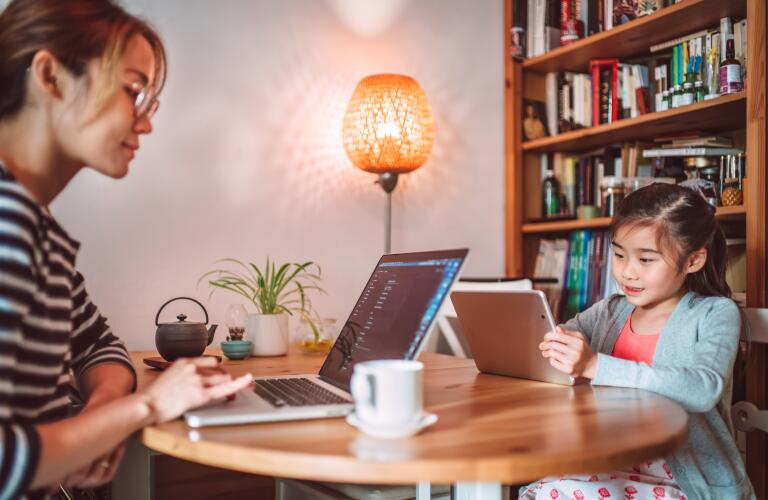 If you've lived with depression for any amount of time, you know how overwhelming it feels. Sadness, irritability, low energy, and trouble concentrating can make it hard to just get through the day. Working moms with depression have to worry about not only performing on the job, but also taking care of their family during low moods. However, with some careful planning, managing depression and your dual roles–employee and mom–can be a lot easier. Here are a few tips to help you juggle your depression, your work life, and parenthood day to day.
You don't have to fight against your symptoms every day. Depression is very treatable. Often, getting your symptoms under control requires a combination of antidepressant medications and talk therapy. You may have to try different doses or drugs, with your doctor's help, to find the one that manages your symptoms best–and although it can take some trial and error, eventually you will find the strategy that puts you back in control.
When you're depressed, it's easy to slip into unhealthy habits like skipping sleep, eating junk food, and spending too much time sitting in front of the TV. Managing depression requires some consistency and a healthy routine. Go to bed and wake up at the same times each day. Stick to a well-balanced diet. And set aside time for a brisk walk or other vigorous exercise on most days of the week. Spending one hour each day exercising can make the other 23 hours much more manageable. Find a friend or co-worker to join you and keep each other accountable. If an hour seems intimidating or impossible, even 15 minutes can make a big difference!
Your surroundings can have a big impact on your mood. Choose colors that put you in the right frame of mind. For example, blue tends to be calming while red gives you more energy. If you typically feel depressed during the winter months, surrounding yourself with bright lights can help elevate your mood. Hang photos of the people who love and support you most. Also, pay attention to the temperature and noise level in your workspace. A heater or fan can make you feel more comfortable, while a white noise machine will drown out distracting office sounds.
No matter how much you want to accomplish, you can't do everything without burning yourself out. Getting overwhelmed can be a particular problem for working moms with depression. To avoid hitting a wall, recognize what you can realistically do. Delegate the tasks you can't handle to coworkers. Ask your partner and children to help out with laundry, cooking, and other household responsibilities. And set aside time to rest and recuperate–giving yourself a break is a productive way to stave off burnout and refill your cup.
One of the best tips for depression, especially if you struggle to focus, is to cut big projects into smaller, more manageable chunks. If you have to write a big report for work, tackle a few pages at a time. Rather than try to clean your whole house in one day, focus on a single room each weekend. Take a break between project segments to regroup and clear your mind before tackling the next piece. It may help to schedule out each small chunk of work day by day or even hour by hour, so you can feel confident there will be time to get everything done.
Living with depression day to day can make you spend a lot of time inside your own head. Let someone else in. Call a family member. Text a friend. Keeping up with these important connections will remind you there are people out there who love and support you. Depression can make you feel like a burden, or like no one wants to hear you vent. In reality, your loved ones likely want to do anything they can to help you, and it can make them feel better to be able to lend a hand or an ear.
There may come a point when the treatment you're on no longer keeps your depression symptoms at bay. Don't suffer in silence. Contact your doctor and find out what to do next. You might need a medication adjustment or a few extra therapy sessions to make you feel more like yourself again. At work, if you feel comfortable, talk to your human resources representative about accommodations that can make your life easier, like work-from-home days or flexible hours.
Life with depression is challenging, and juggling work and family life on top of it can seem almost impossible. But with the right tools and support, you can manage your symptoms and improve your mental health. It may not be easy, and some days will be harder than others, but if you use the resources available to you, you can be the woman, employee, and mom you want to be.
Was this helpful?