What If My Depression Never Goes Away?
Was this helpful?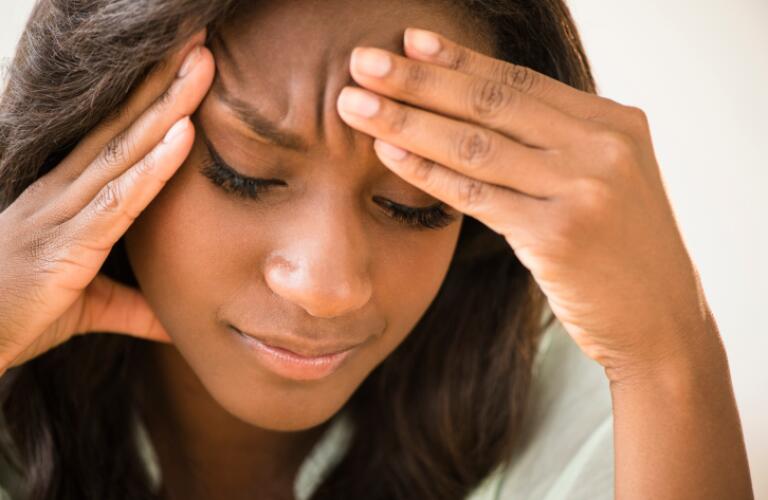 What if my depression never gets better? What if it's permanent? What if it never goes away? Will I always feel like this?
It's normal to ask questions like these, to have fears like that, when you suffer from depression. When depression weighs heavy on your mind and body, it might seem like a weight that you'll always carry with you.
For most people, depression is a recurrent phenomenon. So it's not so much that depression can be cured as much as it can be treated and managed. Depression can always be treated, even the most severe kinds.
Have you ruled out any underlying medical concerns or conditions that could be contributing to your depression? Some medications or other health conditions like heart disease or cancer can contribute to depression, so it's important to make sure those factors are addressed first.
Then it's time to examine what type of treatment for your depression that you're receiving. The most common treatments for depression are antidepressant medications and psychotherapy. Many people find success using a combination of the two. However, if you're not satisfied the treatment you're currently receiving is really helping you, it may be time to try something else.
For example, one medication may barely put a dent in your depression, while another may lift your mood and restore a sense of optimism or calm you'd lost. Sometimes the amount of medication can make a difference, too—your doctor may need to try a couple of different dosage levels to find one that's therapeutic for you. And it may take some time for you to feel better.
Similarly, you may not find the right therapist or counselor on your first try. Or you may need to try a couple of different types of therapy. Individual therapy might be a good place for you to start, but you may find some help in a group therapy setting, too.
Once you do find a treatment or combination of treatments that works for you, stick with it! Some people are tempted to wean themselves off their medication once they start feeling more like themselves. That's a mistake. For one thing, if you stop taking your medication abruptly, it can trigger withdrawal symptoms, the National Institute of Mental Health (NIMH) cautions. For another, you may relapse and your feelings of depression will surge or creep back. If the time does come for you to reduce the amount of medication that you're taking, talk to your doctor about how to cut down gradually and safely.
You may find some relief from other sources like these:
Quiet reflection. Prayer or meditation can be comforting for some people. You might also explore the practice of yoga and tai chi.

Exercise. Exercise brings relief to many people, especially aerobic exercise. Find what appeals most to you and schedule regular sessions.

Journaling. Setting aside time to write in a journal every day can give you a chance to work through some of your feelings. Or maybe you want to focus on setting and meeting goals. Or both.

Complementary therapies. Acupuncture, guided imagery, or massage might help you feel better. Don't forget to let your doctor know if you're trying any alternative or complementary therapies.
It's also useful to work on developing effective coping strategies that you can use on an ongoing basis.
For example, you may find some solace in learning some deep-breathing exercises that can help you stay centered and calm. It might also help you to plan out our daily routine in advance, so that you'll know what to expect. Some people find that participating in support groups can be helpful, too, so you might want to check out the options in your area—or even online support groups. You may also want to identify triggers or sources of distress that you can avoid.
The best strategies for you may be different from what works well for someone else, and that's okay.
Still fearful you're not feeling as good as you'd like to feel? Or that you will never feel better? Talk to your doctor as soon as possible, and share your concerns. You don't have to live like that. Sometimes it can take a few attempts to find the most effective treatment for you and your particular type of depression. But it can be treated, according to the NIMH, and the sooner you get treatment, the more effective it usually is.

Was this helpful?