How to Prepare for a Telehealth Appointment for Depression
Was this helpful?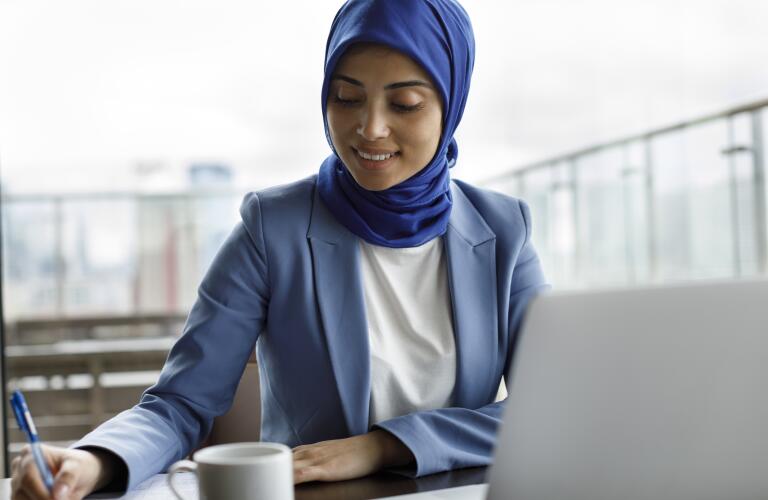 A telehealth appointment for depression brings mental healthcare into your home through the use of technologies such as your computer, tablet, or smartphone. An online psychiatrist or psychologist appointment has all the benefits of an in-person visit. You can talk through your depression symptoms, learn strategies to help you feel better, and get prescription renewals during your session.
If this is your first time receiving treatment virtually, you might not know what to expect. You'll get the most out of your telehealth appointment for depression if you do a bit of preparation ahead of time.
Find a quiet place for your online psychiatrist or psychologist visit.
Choose somewhere private and quiet to have your appointment. That might be your bedroom, an office, or the basement–wherever you know that you won't be interrupted. You don't want someone in your family to walk into the room while you're in the middle of sharing personal information.
Choose the technology you'll be using for your telehealth appointment for depression. That could be your computer, a tablet, or your phone–whichever device you're most comfortable using that's compatible with your doctor's telehealth program. Make sure that you have a fast Internet connection, and that you know how to set up both audio and video. Talking about depression is easier when you can see your provider face to face. Someone from your psychiatrist or psychologist's office will probably send you a link ahead of time to use during your session. Test it out before your appointment, and ask for help if it's not working. Also make sure that your device is fully charged and ready to go on the day of your appointment.
Have your information ready.
Assemble all of the paperwork your provider will need ahead of time, including your health insurance information. It's also helpful to keep a diary of how you've been feeling since your last visit. Describing depression symptoms is easier when you have notes in front of you. Also, prepare a list of questions you'd like to ask your doctor. Getting your questions ready ahead of time will ensure that you don't miss anything while you're talking to your doctor about depression.
Let everyone in your home know when your appointment is scheduled, and ask them not to disturb you during that time. Use the "Do not disturb" feature on your device so you won't be interrupted by emails, texts, and other messages. And let your employer know you will be unavailable during your appointment time.
If your telehealth session is over video, which is very common, your provider will be able to see you and the room behind you. Test out your camera to make sure the environment around you is something you're comfortable showing your doctor or therapist.
Ask about the security of your session.
Online psychiatrist and psychologist visits are typically encrypted so no one else has access to the session, or to your personal information. Your provider should use software that is compliant with the Health Insurance Portability and Accountability Act (HIPAA), which ensures the privacy of your medical information. If you're not sure how your provider is protecting your personal information, ask them.
A telehealth appointment can be a more convenient, but just as effective alternative to an in-person psychiatrist or psychologist visit. If this is your first time meeting your doctor virtually, ask the office what you need to do to prepare for your session. That way, once the appointment begins, you'll be ready to start talking to your provider about depression, and working together to find solutions.
Was this helpful?