How Depression Affects Men and Women Differently
Was this helpful?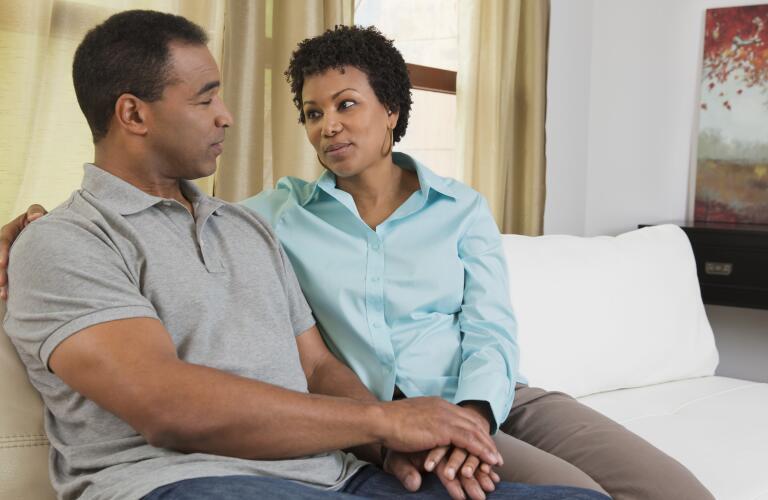 Depression affects 1 in 10 Americans every year, but it does not affect the sexes equally. Women are twice as likely to experience depression as men. Many symptoms of depression in men and women are the same, but others are different.
Some causes of depression are the same for men and women. For instance, both men and women are at higher risk for depression if there is a family history of depression. Also, people who become depressed have different brain chemistries than people who don't. This is the same for men and women. Stress can trigger depression in both men and women.
Still, more women than men have depression. This gender gap is probably due to a combination of reasons. Possible explanations are:
Female hormones. Women have higher rates of depression than men from puberty through menopause. Also, women tend to get types of depression that are triggered by menstruation, pregnancy and menopause.
Sexual and physical abuse. Women are twice as likely to suffer sexual abuse as men, according to the National Alliance on Mental Illness. Research shows that 3 of 5 women with depression have a history of abuse.
Symptoms of depression seen in both sexes include:
Sadness
Hopelessness
Loss of interest in things you once enjoyed
Fatigue
Poor concentration
Changes in sleep or eating habits
Physical symptoms like aches and pains
Thoughts of suicide
Depression symptoms that are more common in women include anxiety, increased appetite and weight gain, oversleeping, and anger. Women also are more likely to feel depression as physical symptoms.
Men are more likely to hide their symptoms. They're less apt to cry or outwardly express sadness. They are also more likely to use drugs or alcohol to try to cope with their depression. Because men are more likely to try to tough it out, they may end up with more serious or overwhelming depression. This may help explain why men are four times more likely than women to commit suicide.
Women and men both respond to treatment for depression. Talk therapy—also called psychotherapy—works equally well for men and women. Antidepressants also appear to work as well in women as in men. For both sexes, mild to moderate depression can be treated with either psychotherapy or an antidepressant. A combination of psychotherapy and an antidepressant is more effective for more severe depression.
Men who are abusing or have abused drugs or alcohol may need substance abuse treatment along with treatment for depression. Women who are breastfeeding, are pregnant, or may become pregnant may be safer opting for psychotherapy over antidepressants. There are possible risks to the baby from certain drugs. If you take an antidepressant, be sure to discuss the risks and benefits with your doctor. Also, take the lowest effective dose possible.
The good news is that depression treatment works for both men and women. Even with major depression, up to 90% of people recover. Research also shows that treating depression early on leads to a quicker recovery for both men and women.
Was this helpful?