Getting Help for Treatment-Resistant Depression
Was this helpful?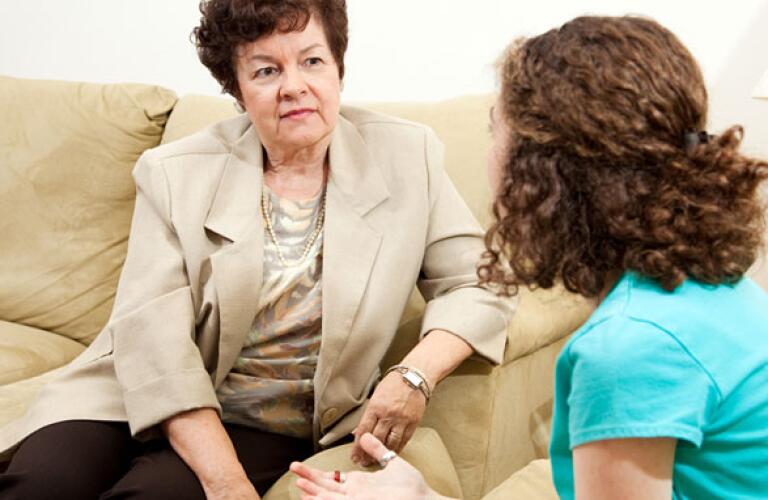 Treating depression of any sort can be challenging. You need to work closely with your health care providers to see an improvement in your symptoms. But if you have treatment-resistant depression, the challenges are even greater.
Experts define treatment-resistant depression in different ways. For instance, some say it's a valid diagnosis if you don't respond to an antidepressant after about six weeks. Others say you must try two courses of medication without success to have this type of depression.
Either way, many people have depression that resists treatment. The symptoms are often more severe than with other forms of depression. You may have more problems at work or school, for example. Alcohol and drug abuse are more likely. And, suicide is a greater risk when you have treatment-resistant depression.
Understanding Treatment-Resistant Depression
You can experience treatment-resistant depression for many reasons. You might simply not be taking your medication as prescribed. That's the case with 20% to 50% of those with this type of depression.
But there are other reasons. You may have a more complex kind of depression. Or, you might be battling a second mental illness, too. This could be posttraumatic stress disorder (PTSD) or a personality disorder. These situations can complicate your depression treatment.
Also, some people have other health problems that affect their depression. For instance, chronic pain, heart disease, and cancer can make depression more complicated.
First, stay optimistic. Work with your health care provider to find a more effective combination of medication and therapy. Keep in mind that this may take some trial and error. That's because you may respond differently to a treatment than someone else does.
If your primary care provider is treating you for depression, you might ask for a referral to a mental health professional. This could be a psychiatrist or a psychologist, or both. They have the special training needed to help you overcome depression, especially the type that resists treatment. Some people with depression see a psychologist for talk therapy and a psychiatrist to manage medication.
If your depression treatment so far involves just medication or just talk therapy, ask your health care provider about trying both at the same time. Researchers have found that a combination of medication and talk therapy is more effective for treatment-resistant depression than either treatment alone.
You might need to try a different antidepressant. Medications for treatment-resistant depression fall into several classes. They include selective serotonin reuptake inhibitors (SSRIs), serotonin-norepinephrine reuptake inhibitors (SNRIs), tricyclic antidepressants (TCAs), and monoamine oxidase inhibitors (MAOIs). If one type hasn't worked for you, another type might.
Combination therapy is using more than one type of treatment for depression. You might need to try other types of medication besides your antidepressant. For instance, the active ingredient in antipsychotic drugs sometimes helps those with severe treatment-resistant depression. These include the drugs olanzapine (Zyprexa), aripiprazole (Abilify), and quetiapine (Seroquel).
Research shows that specific types of talk therapy are particularly successful for treatment-resistant depression. Cognitive behavioral therapy (CBT) is one of these. It helps you recognize negative thoughts and shows you how to change behaviors and fight through your feelings. Another type is dialectical behavioral therapy (DBT). This is a form of CBT, but it puts more emphasis on accepting negative thoughts and learning to cope with them.
Treatments that stimulate the brain also may help. Electroconvulsive therapy uses mild electrical impulses to do this. (You're not conscious during the treatment.) Transcranial magnetic stimulation is similar. However, it uses magnetic rather than electrical stimulation.
Up to half of people with depression find that the condition doesn't respond to their first attempt at treatment.

If you have treatment-resistant depression, work with a trained mental health professional to find the combination of medications and therapies that works for you.

Be patient: It may take some trial and error to find the right approach.
Was this helpful?