Does Winter Make Depression Worse?
Was this helpful?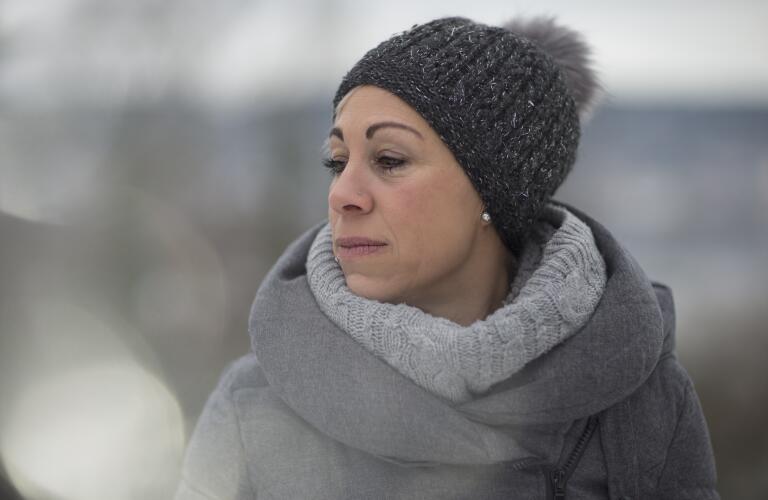 Depression can be hard to manage any time of year. You might think that the gloom of cold weather, dark skies, and shorter days of winter only makes things worse.
In 2011, a study of more than 6,000 people in the Netherlands tried to determine if that was the case. The researchers analyzed the effect of seasonal changes in people with major depression, anxiety, or both.
What they found was surprising. People with major depression showed no change in symptoms based on the season. While those with anxiety did experience a slight increase in depressive symptoms, even those changes were minor.
That's not the end of the story, though. The calendar may not influence major depression, but you can get a form of depression that occurs almost solely in the winter. The best-known is seasonal affective disorder (SAD). It usually brings an emotional slump around October or November that lasts until March or April.
Just like depression, SAD can vary in type and severity. About 10% to 20% of the population has a mild form of SAD. Another 4% to 6% experience full-blown SAD.
Symptoms of SAD can be similar to other forms of depression. They include weight gain, a craving for carbohydrates, oversleeping, and daytime sleepiness. You could also experience despair, withdrawal from friends and family, less interest in activities, loss of interest in sex, and even suicidal thoughts.
Researchers aren't sure what brings on SAD, though it can come around every year like clockwork. It might be due to decreased exposure to light in winter months. You might also notice worsening symptoms when the weather is cloudy and overcast.
Along with the lack of light, the cold may play a role in your sinking mood. Several studies show that SAD is more common in northern areas like Canada, and less common in sunnier climates like California.
The main difference between treating standard depression and treating SAD is the addition of bright light therapy for SAD. Some people get treatment at their health care provider's office. Others do it at home. A special light box delivers bright light (6000 lux) through fluorescent tubes in 30-minute daily sessions. It has a plastic screen to block harmful ultraviolet rays.
Light therapy might be more effective in the morning than at night, when it could lead to insomnia. You might have trouble with light therapy if you have diabetes or eye problems. It can also cause side effects ,like eye strain, headaches, and irritability. For these reasons, it's best to discuss light therapy with your health care provider, before trying it on your own.
Studies suggest that light therapy alone isn't always enough to conquer SAD. You may also need antidepressants and talk therapy. Antidepressants that can help include selective serotonin reuptake inhibitors (SSRIs), tricyclics, monoamine oxidase inhibitors (MOAIs), and others. Cognitive behavioral therapy (CBT) and interpersonal therapy (IPT) are effective talk therapies that may benefit you, too.
Major depression doesn't get worse in the winter.

Some forms of depression, such as SAD, occur almost exclusively in winter when the weather is cold and sunlight is at a minimum.

In addition to standard depression treatment, light therapy may be helpful in treating SAD.

Was this helpful?