Coping With a Family Member's Depression
Was this helpful?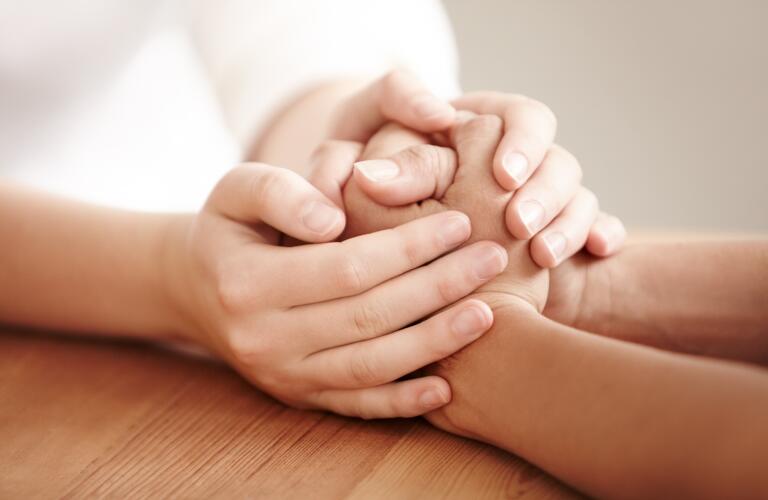 When a family member suffers from depression, they're not the only one who suffers. Often the negativity and erratic behavior that comes with depression affects family dynamics. The sadness and irritability has everyone acting cautiously. It's like a dark cloud has descended over the home, and it's almost impossible not to notice or be affected by it. In fact, family members are often the first to recognize there's a problem.
Though it can be tough to live with and support someone who's depressed, it's important to remember that depression is an illness. Much like diabetes or cancer, it's a condition that's no one's fault—not yours or your family member's. Mental illness is often a result of genetics combined with environmental factors, and most often requires professional treatment.
It's important to make sure that while you're thinking of your loved one's needs, you are also thinking of your own. Many people with depression don't realize the effect their condition has on their loved ones and how difficult it can be for the family. So it's important you recognize when it's becoming too much for you, when you need a break and when to enlist help. You can't be there for your loved one when you are exhausted yourself.
Everyone experiences depression differently. And every family member has a different set of challenges. But there are some things most people can do for someone who's depressed, as well as for themselves, that can make things easier on the whole family.
Listen. Gently let your family member know you've noticed changes in his behavior, and ask if you can help. If he is open, let him know that you're available to simply listen without judgment. Try not to offer any unsolicited advice.
Ask questions. To understand more about what he's going through and what he needs, ask open-ended questions (but not too many at one time), such as "What makes you feel that way?" or "Why do you think that?"
Be supportive. Give feedback on the person's positive qualities and how much she means to you. Offer to help with research or to go with her to see a doctor or psychologist.
Get them out. Invite your family member to get out and do something fun or relaxing, without any pressure to participate.
Be patient. It can take a while for someone to work through their depression, and it can be a long road for family members. Try to support your family member at his own pace while encouraging him along the way.
Enlist help. If you think your loved one is suicidal, get help right away. It's important to take seriously any comments about death or not wanting to live and never leave your loved one alone if you get the feeling she may do harm to herself. Call 911 or the National Suicide Prevention Lifeline t 1-800-273-TALK (1-800-273-8255) to talk to a trained counselor for help.
Don't tell your family member that he needs to "snap out of it" or "get his act together." Remember, depression is a disease and should be approached, both personally and professionally, like any other illness.

Don't pressure the person to socialize or participate in activities. Make the offer to get her out and about, and allow her to go at her own pace. But only if she is open to it..

Don't ignore or avoid the person. This sometimes seems easier, or like what your family member wants, but it's important to maintain a connection so she knows someone cares and is available to help. Often just a gentle touch or a text to say "hi" is enough to let her know she's not alone.

Don't imply that he is weak or a burden. People who are depressed tend to judge themselves harshly and often consider themselves weak and worthless. Adding to this belief can make things worse rather than motivating someone to make changes.

Don't criticize. When you're being verbally attacked or affected by a family member's negativity, it's hard not to point out the error of his ways. But it's best to take a kind, calm approach as much as possible. Studies show that criticizing a family member activates fear centers in his brain, which may cause further depressive symptoms.
Talk to others who are going through something similar. This could be a close friend you know who has experience with depression or a group of people you've never met. Contact a faith-based group or the National Alliance on Mental Illness about available support networks.
Maintain your health. With all you are juggling, it can be hard to find the time and energy to take care of your body. But it's critical to eat well, exercise and get plenty of rest so you can maintain energy through the ups and downs.
Take a break. If you feel yourself getting frustrated with the person's lack of motivation, or worked up in the heat of a negative outburst, take a time out. Go into another room and take some deep breaths. Then return when you feel you can respond to your loved one from a calmer place.
Get out and do something fun. Go golfing. See a movie. Get a massage. Don't think of it as being selfish; think of it as bolstering yourself for when your loved one really needs you.
Depression is often dubbed a "lonely" disease. This extends to the family, as well, since many people hide their illness in shame. Family members often feel they must shoulder the burden alone. But having someone to talk to, whether it's a trusted friend or a healthcare professional can help you through the difficult times. If you have children, it's especially important to talk to a physician or mental health expert about how to help them cope with the often painful and confusing emotions going on in the home. With the right people by your side, you can help your loved one and yourself—and hopefully bring joy back to the family again.
Was this helpful?