6 Ways to Cope with the Stigma of Depression
Was this helpful?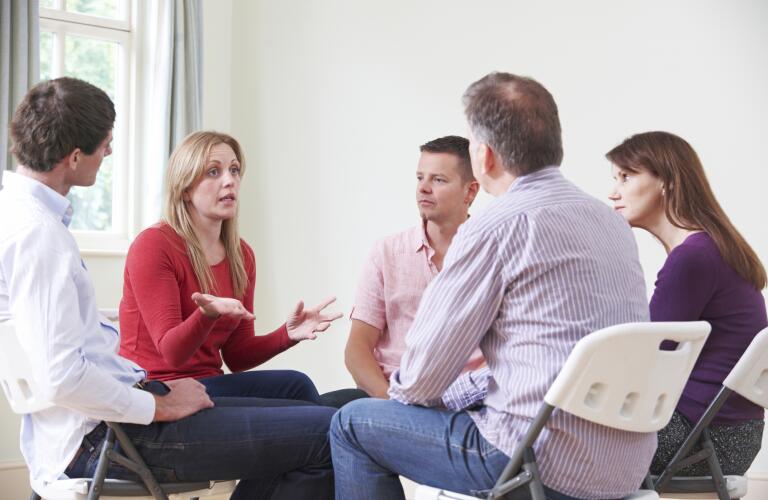 Despite much progress, there is still a stigma associated with depression, which prevents many individuals from coming forward and seeking potentially life-saving treatment.
About one in four people still believe that individuals who have mood disorders, such as depression, are not just like everyone else, should not have children, and don't live normal lives even with treatment. These were some of the main findings from a survey by the Depression and Bipolar Support Alliance.
Even though they are unfair, stigmas still cause shame and blame for people with depression. There are ways to cope with the stigma of depression from the outside in (how others see you) and from the inside out (how you see yourself). Try these:
Depression is a disease of the brain, just as heart disease is a disease of the heart. Depression is marked by persistent feelings of sadness, emptiness, hopelessness, and helplessness. Many people with depression no longer enjoy activities like they once did. Others may think about suicide. Some people with depression will take their own lives. Don't let the fear of being labeled with depression prevent you from seeking help. That is giving into the stigma. The first step is to admit you are hurting. Ask for assistance. Treatment with medication, therapy, or a combination of both can help you get your life back.
Knowledge is power. Education will help you understand that depression is a biological illness, not a character flaw or a sign of weakness. This information will also help if you decide to talk to others in your inner circle about what you are going through.
Feeling like others will judge or shun you because of your depression can make you retreat further into yourself. Isolation worsens depression. Telling your close friends and families what you are going through can help you feel more connected. Be prepared to answer their questions about depression. Much of stigma is based on fear of the unknown. The best way to overcome any lack of understanding is to arm loved ones with information.
You are not an illness. Instead of saying, "I'm depressed" say "I have depression." It may seem like a simple thing, but it's a powerful one. Eventually you will realize you are not defined by depression, and so will others.
Local and national support groups for people living with depression are available. Some are even online. Talking and sharing with others who have experienced depression will help you feel less alone. One recent study out of the University of Pittsburgh showed that peer education went a long way toward getting older adults with depression to feel better about themselves. Specifically, this helped reduce "self-stigma" which occurs when you agree with and internalized stereotypes.
Stamping out stigma about depression involves public awareness campaigns and legislative efforts. Get involved. Write letters to editors and/or your congressmen to set the record straight about depression. The National Alliance on Mental Illness (NAMI) Stigma Busters offers a free toolbox of information to help fight inaccurate and hurtful representations of mental illness.
All of these action items won't just change your plight and path; they will also help others who have depression.
Was this helpful?