6 Misconceptions About Depression
Was this helpful?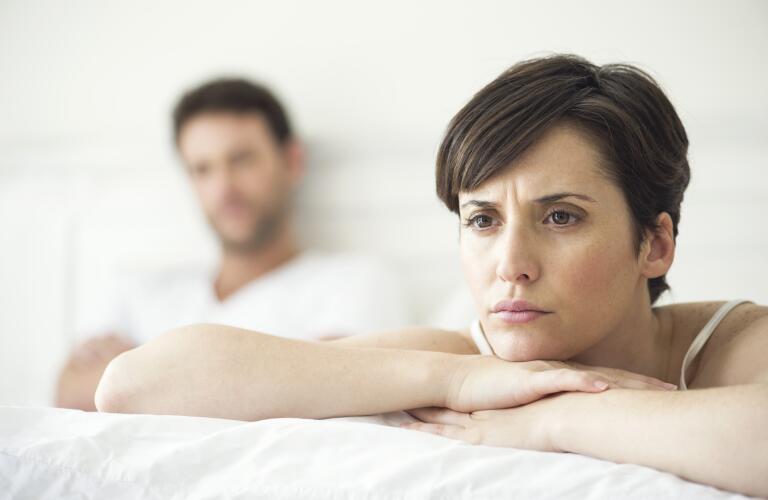 Despite the fact that depression affects more than 25% of adults in the United States and an estimated 350 million people around the world, the disorder is still widely misunderstood. Approximately 17% of the U.S. population will suffer a major depressive episode at least once during their lifetime. Understanding depression is essential in helping someone—you or a loved one—get the care they need. Shedding light on these pervasive myths can help dispel the misconceptions about depression.
Depression often includes feelings of persistent sadness, but symptoms are not limited to this emotion. People who are depressed may also complain of fatigue, trouble sleeping or sleeping too much, difficulty making decisions, restlessness, and other physical symptoms. And while sadness is a normal emotion that affects everyone, people experiencing depression report symptoms lasting longer than two weeks.
Depression carries a stigma with it—those who suffer are seen as weak or flawed. For this reason, many people resist treatment to avoid the perceived embarrassment it brings. They may blame themselves, believing they should be able to pull themselves together, or they might blame family and friends for the way they feel, not recognizing that depression is a real and serious illness that needs attention.
While it's true that women are 70% more likely than men to suffer from depression, men are not immune. More than 6 million men in the U.S. experience depression every year. Some men may feel ashamed to acknowledge their symptoms and refuse treatment in an attempt to maintain the appearance of strength and stability. Coping strategies are often different for men, including alcohol or substance abuse, risky behavior, inappropriate anger, or escapist behavior, such as becoming overly involved with work or sports.
Taking a prescription antidepressant isn't the only way of battling major depressive disorder. Many studies have shown that psychotherapy, particularly cognitive behavioral therapy, can be an effective treatment, especially for mild to moderate depression. Patients begin cognitive behavioral therapy by learning to recognize destructive thought patterns and behaviors, and then they become more able to change their beliefs and actions in any given situation. In addition to developing beneficial life skills, people in cognitive behavioral therapy may be able to alleviate their symptoms of depression using these techniques.
People who suffer from depression may also experience other physical symptoms, such as headaches, stomachaches, indigestion, joint pain, back pain, tightness in the chest or difficulty breathing. And it's not simply that one is a result of the other—pain and depression have a biological connection. The neurotransmitters serotonin and norepinephrine are linked to pain and mood. When they are imbalanced, the result can be both depression and pain.
It's true that painful situational triggers, such as the loss of a job or loved one, as well as traumatic childhood experiences can lead to depression. However, many people notice that symptoms appear inexplicably, even when life seems to be going well. Whether there appears to be a reason or not, if you or someone you know has experienced symptoms of depression—decreased interest in formerly pleasurable activities, changes in sleep patterns, loss of energy, feelings of worthlessness, inability to concentrate, change in appetite, irritability, or thoughts of suicide—nearly every day for two weeks or longer, talk to a doctor.
Was this helpful?