5 Things to Know About Treating Depression
Was this helpful?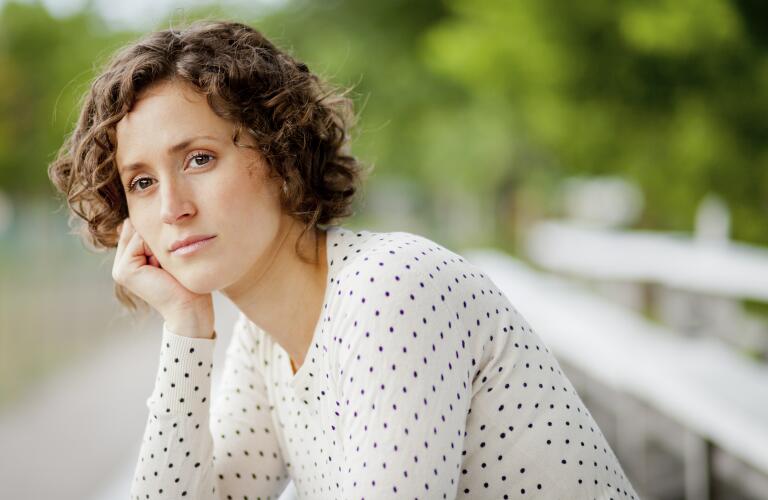 Everyone feels down from time to time. Life throws us curveballs and we need time to grieve or work through the issues that affect us. But millions of Americans experience a depression that is more than just feeling sad or simply a reaction to bad news. They live with clinical depression, a mood disorder that may cause long-lasting feelings of helplessness and hopelessness, as well as physical symptoms, such as fatigue or loss of appetite. But help is available in many forms. Here are five questions to inform your conversation with your doctor about treatment options for depression.
1. Can depression be cured?
There are many treatments that may help people live with and manage depression. With effective treatment, the signs and symptoms of depression may lessen or go away altogether, although there is a risk that they could return. However, if you have been treated successfully for depression before, having the skills and know-how to manage the condition may help you to recognize it and prevent it from progressing too far if it does return.
2. Is taking antidepressant medicine the only way to treat depression?
Unlike some illnesses that have fairly defined treatments, like diabetes or high blood pressure, treating depression can be a bit trickier. There are several options available to treat depression and different people react to them in different ways. One of the treatments involves using antidepressant drugs, but there are other options as well. Some people respond well to cognitive behavior therapy, a type of psychotherapy, while others feel better with lifestyle changes or alternative therapies, such as meditation, yoga, or acupuncture.
3. Should I take antidepressants first or try other therapies first?
Often, antidepressant drugs and other therapies go hand in hand when treating depression. They can be used together or you may take the medication first, to help you get to the point where you may try other therapies. For some people, their symptoms are so strong they not only affect their quality of life, but the symptoms make it hard to seek help or even realize they need help. In this type of situation, your doctor may choose to treat you with an antidepressant so you can start the healing process.
For example, if your depression makes it too hard for you to leave the house to see a counselor or psychologist, an antidepressant may help you feel well enough to take those steps. If your depression makes you want to stay in bed and sleep all day, antidepressants may help you get up and out of the house, perhaps to run errands, see a friend, or maybe even participate in an outside activity. Talk to your doctor about the best course of treatment for your depression.
4. Why should I try other treatments if the drugs are helping me?
Antidepressant therapy with medication can only do so much. The medications work by changing the chemical structure in your brain, balancing the neurotransmitters that affect your mood and emotions. However, for some people, the drugs can't treat the depression entirely on their own or the drugs may cause side effects that make it hard to continue taking them. By combining other therapies such as psychotherapy, lifestyle changes, meditation, with your antidepressant, it may become possible for you to take lower doses of your prescription or eventually eliminate it altogether, with your doctor's recommendation and support. The other therapies would then help you maintain your stabilized level of mental health.
5. What are some of the other therapies that may help my depression?
Psychotherapy, such as cognitive behavior therapy, is a common therapy for depression. A qualified therapist guides you through your experiences, your reactions to them, and helps you develop tools to help you cope when you encounter situations that could trigger feelings that could lead to depression.
Lifestyle changes are often recommended to people living with depression. Whether this includes eating a more healthy diet, exercising regularly, or decreasing or eliminating alcohol consumption or recreational drug use, the goal is to be more physically healthy and strong, which can have an effect on your mental health and strength.
Alternative treatments, such as music therapy, meditation and yoga, are becoming increasingly popular and available to people with depression. Your doctor or therapist will have suggestions if you are unsure what type of treatment to try. If you choose to take supplements it's important to mention this to all the doctors who treat you, even for illnesses or conditions not related to your depression. Any type of supplement, including those promoted as natural or herbal products, could interact with medications you are taking.
Treating depression often takes more than one approach. Luckily, there are many options to choose from. Find a therapy or activity to enjoy and help manage depression symptoms at the same time.
Was this helpful?