PHYSICIAN VOICES

3 Psychiatrist Tips for People with Depression

Managing depression can be a challenge, from finding the right treatment to learning and using coping skills on a regular basis. As a psychiatrist for over 20 years, here's what I want my patients to know.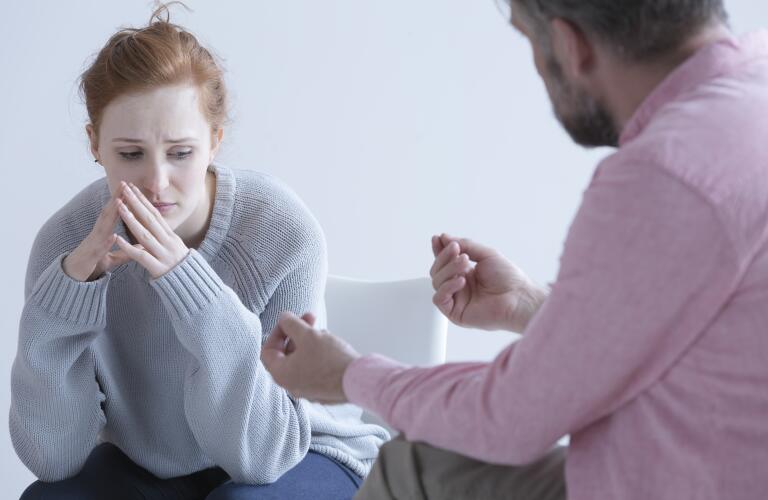 Your treatment plan–which includes medical interventions and the right type of talk therapy–has to be comprehensive, so your doctor needs to have a full understanding of your situation. Sometimes, people aren't comfortable being honest with their psychiatrists or are fearful to share the whole truth. Additionally, sometimes they're ambivalent about getting better. They settle into a certain kind of lifestyle and in some ways can get familiar with and attached to negative patterns–what we call maladaptive behaviors. Often, these coping skills that help in the short-term turn into the biggest long-term problem they have. Unwinding that to help people find healthier ways to manage their depression sustainably can take a long time and might be difficult. However, that doesn't mean it's impossible; it just requires you to be honest with your doctor about your specific challenges.
It's also important to be honest with your doctor when it comes to your medical treatment. Most people do well with antidepressant medications, but side effects can cause problems. Don't ignore side effects if they're interfering with your life; if you're a parent with young kids and your medication is preventing you from getting enough sleep, don't just accept that. Talk with your doctor so you can find something that works without that complication.
If your doctor thinks you would benefit from repetitive transcranial magnetic stimulation (rTMS) but you can't realistically squeeze in the sessions between picking up the kids from school and getting your work done, make sure your doctor knows the details of your lifestyle. The best depression treatment is the one that is doable for you, effective, and tolerable. There are so many options today that you don't have to settle.
People can get discouraged when treatments don't work or cause side effects they can't tolerate. It can be frustrating to figure out what your body responds well to. I try to get my patients to look at the big picture and ask open-ended questions so they continue to feel motivated to move forward. I may ask, "If you felt better in three months or six months, what would your life look like?" or "What does success look like to you? If you didn't feel depressed this summer, what would you do?" Spurring their imaginations and getting them focused on their future with their depression managed can help them think positively.
Unfortunately, depression can hand people a catch-22: it causes people to feel unmotivated and low energy, but finding the right treatment to improve those symptoms requires motivation and energy. I empathize with this predicament and I know how much of a struggle it can be to continue on the treatment path after one medication doesn't work or causes side effects you can't live with.
A type of talk therapy called cognitive behavioral therapy (CBT) can help patients reframe their situation and stay motivated to try new medications and behavioral changes. A common phrase CBT therapists use is "action precedes motivation." Everyone wants to be motivated before they take action. However, for most people with depression, that's not always going to happen. That's why it's important to develop structure and schedules so you can do healthy activities on a regular basis, regardless of if you feel motivated to do them. Once you get in a rhythm, the motivation follows–you can create a positive feedback loop.
I often encourage people to write out lists of their coping skills–things they can do to feel better and take care of themselves. That list might include things like taking a walk, exercising, cooking a healthy meal, talking to a friend or family member, taking a nap, cuddling with a pet, or listening to a favorite song. Mindfulness has become more popular in recent years, and it's an evidence-based way to reduce stress and negative emotions. Practicing mindfulness with meditation or yoga can help a lot.
By taping this list on your fridge or bathroom mirror, or saving it on your phone, you'll have clear activities to turn to instead of leaning in to negative feelings. If you're having trouble putting a list like this together, ask your psychiatrist or therapist for assistance. I do this exercise with my patients frequently, and they're often surprised by how many activities bring them joy or help them relax.
As a psychiatrist, one of the most rewarding parts of my job is helping people not just manage their depression, but start to thrive–to come out from under the haze of depression and build meaningful lives. With the right treatment, talk therapy, and support, you can manage your depression and focus on what's most important to you.
Was this helpful?