Treatment for Lewy Body Dementia
Was this helpful?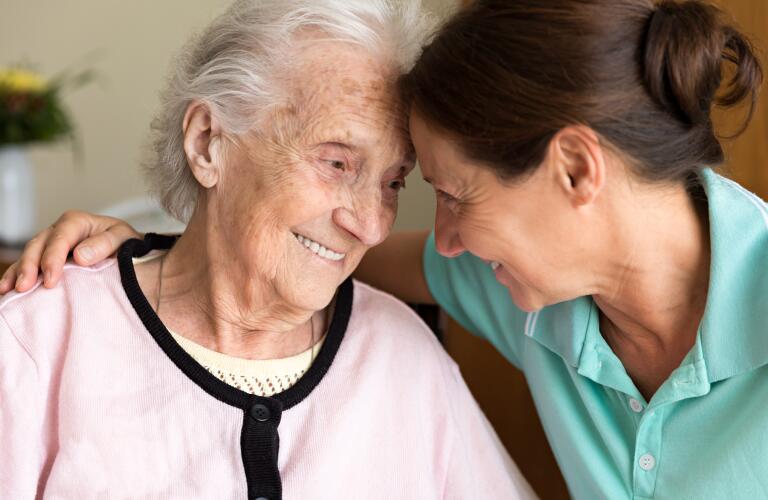 After Alzheimer's disease, Lewy body dementia is the second most common cause of dementia in the United States. It affects more than 1 million adults, usually after age 50.
Lewy body dementia is an umbrella term for two types of dementia: dementia with Lewy bodies and Parkinson's disease dementia. In some cases, you may see the terms Lewy body dementia and dementia with Lewy bodies used interchangeably. Either way, Lewy body is a progressive disease that typically includes abnormal protein deposits, Lewy bodies, in the brain.
These deposits appear alongside altered brain chemical release, causing dementia, a gradual decline in your ability to remember, reason and think clearly. The name 'Lewy Body Dementia' can be misleading because dementia itself is not a disease but a syndrome caused by medical conditions or diseases, such as Lewy body dementia.
Some people with Parkinson's disease also develop Lewy bodies and begin to show symptoms of the disease in addition to Parkinson's. When this occurs, they are diagnosed with Parkinson's disease dementia.
There is no cure for either Lewy body dementia or Parkinson's disease dementia, nor is there a specific dementia treatment. However, there are treatments that may slow down their progress or help manage the symptoms.
Unfortunately, not all medications work for each person. Also, medications that may work at first will stop working as the diseases progress. Side effects can also be an issue for some people and, at times, may be worse than the disease symptoms. However, for many people it is worth trying the different drugs available to see what kind of impact they may have on their quality of life.
Doctors may prescribe these medications for Lewy body dementia:
Rivastigmine: The FDA approved this medication for treatment of Alzheimer's disease and the cognitive symptoms associated with Parkinson's disease. Some doctors are also prescribing it to patients with Lewy body dementia to see if it will help improve issues with memory, thinking, hallucinations and delusions.

Donepezil: Also used to treat Alzheimer's disease, donepezil may help improve cognitive function and behavior among people with Lewy body dementia or slow down the loss of these abilities.

Memantine: Another drug prescribed for Alzheimer's disease, memantine may also slow down loss of memory and cognitive function.

Levodopa: Used to treat the physical symptoms related to Parkinson's disease, this drug can help relieve stiffness and improve movement. However, there is a risk of increased cognitive problems, such as difficulty thinking or hallucinations.
Other medications that may be helpful in managing symptoms include antipsychotics (to treat delusions or hallucinations), antidepressants, anti-anxiety medications, and sedatives to help with sleep.

Allied health therapists provide non-medical care to patients to help them improve or maintain their health, or to slow down disease progression. Allied health therapies may be offered in healthcare facilities or private clinics or offices. They include:
Physical therapy: Physical therapy helps maintain muscle strength and flexibility, and may help with gait training and balance.

Occupational therapy: Occupational therapy focuses on helping patients maintain their ability to function as independently as possible for as long as possible. Occupational therapists assess their patients' ability to do tasks, such as use utensils to eat, dress themselves, or get out of a chair safely.

Speech therapy: Speech therapists primarily work with patients who need help with speaking. They also help people who have difficulty swallowing, which puts them at risk for choking. This is particularly important for people with Parkinson's disease and those with advanced dementia.

Psychotherapy: Meeting with a psychologist or counselor can help both patients and caregivers or family members cope with the effects of the disease.
Complementary therapies are therapies patients may use alongside medical and allied health treatments. These therapies may help people with dementia relax, reducing some symptoms. Types of complementary therapies include:

Music therapy: Even with failing memories, people with dementia often remember music from their youth. Music may promote relaxation and provides an activity often associated with happier times. There have been stories of people who no longer are able to speak but who can sing when they hear songs from their earlier years.

Art therapy: Like music therapy, art allows people to express themselves in a non-judgmental environment.

Pet therapy: Pet therapy, usually with dogs, is often relaxing, particularly for people who had animals in the past. In many cases, people can make a connection with animals that they are not able to make with the people around them.

Exercise: Exercises can help patients with dementia move and improve awareness of their body. Physical exercise in a gym, a clinic or at home also provides activity to keep the mind and body occupied. It may also promote sleep and reduce anxiety.
If you are interested in learning more about complementary therapies that might be available in your area, speak with your healthcare team or support group for referrals. Some types of therapies have regulating groups or licensing bodies that can also refer you to practitioners in your area.

Progressive diseases like Lewy body dementia can be difficult to manage. However, by working with your healthcare team, you may be able to find the right combination of medical, allied and complementary therapies to help you through this difficult time
Was this helpful?