How to Have a Safe Pregnancy with Crohn's Disease
Was this helpful?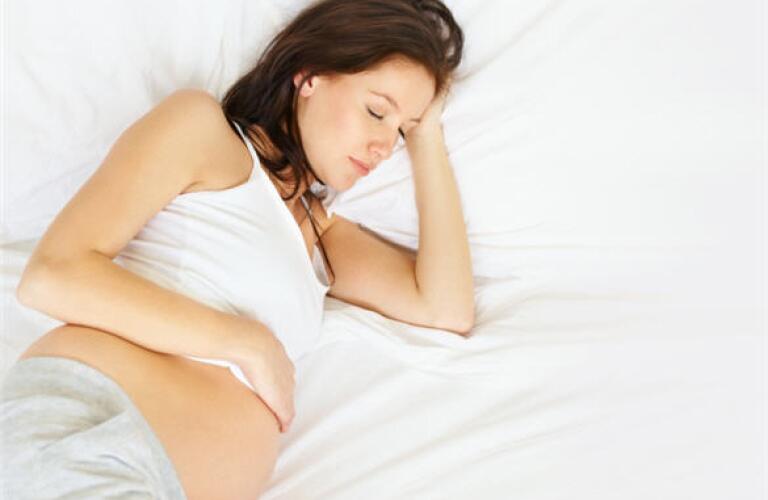 If you have Crohn's disease and are thinking about having children, you probably have many questions. Is pregnancy safe? Will the medications I take affect my baby? What will pregnancy be like?
The good news is that most women with Crohn's disease have normal, healthy pregnancies. In fact, if your disease is under control, you have the same chance of delivering a healthy baby as a woman without the disease.
Each person and each pregnancy is different. That's why it's important to ask your doctor about any special steps you should take when contemplating pregnancy. Some things to consider include the following.
If at all possible, try to wait until your disease symptoms are under control before trying to conceive. Experts suggest waiting until you are flare-up–free for at least six months. The reason? When your disease is active, you have less chance of getting pregnant. If you get pregnant when your disease is flaring, continue to take your medications as prescribed and contact your doctor right away.
Continuing to take your Crohn's disease medications during pregnancy is important. When you're healthy, you're more likely to have a healthy pregnancy. If you allow the disease to become active, it's difficult to gain control again. And having a flare-up during pregnancy can slightly increase your risk for complications, such as miscarriage, preterm birth, or stillbirth.
Most medications for Crohn's disease are safe for your growing fetus, although your doctor may modify some dosage levels. One exception is methotrexate (Rheumatrex), which can cause birth defects. If you take methotrexate, ask your doctor for an alternative to the drug before trying to get pregnant. If your partner has Crohn's disease, he should avoid taking methotrexate, too.
In addition, if your partner takes the drug sulfasalazine (Azulfidine), he should switch to a different medication about two to three months before trying to conceive. Sulfasalazine can temporarily lower a man's sperm count, making it more difficult for you to get pregnant.
It's important to eat a balanced, healthy diet before and during pregnancy to maintain your health and provide your baby the nutrients he or she needs. All women should also take a folic acid supplement before getting pregnant and for at least three months into pregnancy to help prevent birth defects. This is especially important for women with Crohn's disease who have had intestinal surgery or take the medication sulfasalazine, both of which can hinder the body's absorption of folic acid.
Many women with Crohn's disease successfully give birth vaginally. However, in some cases, your doctor may discuss the benefits of having a cesarean section. Women who have developed fistulas or abscesses around the rectum or vagina may require a cesarean section because they may not be able to have an episiotomy (a surgical cut made to enlarge the vaginal opening) if necessary during vaginal birth.
Pregnancy usually doesn't aggravate Crohn's disease. Surprisingly, it may improve symptoms and even offer relief after the baby's birth. Why? Pregnancy-related changes in hormones and the immune system help control the inflammation that can lead to Crohn's disease symptoms.
Remember, always talk with your doctor about your plans to have a baby. With a few small changes in medications and habits, you'll be on your way to enjoying a healthy, happy pregnancy.
Was this helpful?