7 Tips for Talking With Your Doctor About Crohn's Disease Treatment
Was this helpful?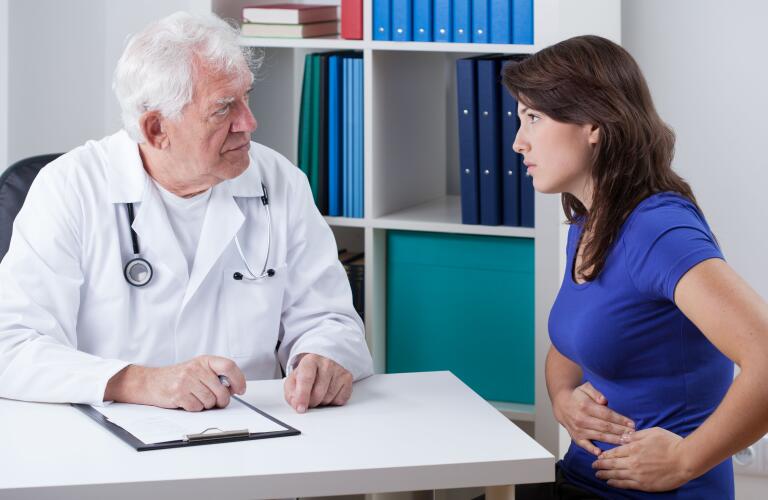 Whether you've just been diagnosed with Crohn's disease or have had it for years and are experiencing new symptoms, working effectively with your doctor is key to getting the condition under control. Crohn's is a complex disease with many treatment options, but symptoms like diarrhea, abdominal pain and other signs of this inflammatory digestive tract illness can often be managed. The better you and your doctor communicate about your particular situation, the more your physician can help you. Follow this guide to talk to your doctor about Crohn's so you can work together to find the right treatment for you.
Your gastroenterologist needs to know about loose or bloody stools, abdominal pain, how often you take anti-diarrheal medicines, if you are avoiding eating, and how the condition, including the urgent need to move your bowels, is affecting your life. If you've had Crohn's for a while, they need to know how things are going: Are they better, worse, the same? When your doctor knows your symptoms and patterns, he or she can make more informed treatment choices for you.
Crohn's disease is individual, and may appear almost any place along the GI tract. Doctors divide Crohn's into five categories, according to where the inflammation is located, and each has different symptoms and signs. It's important for you to know where your specific disease is and what that means for potential complications. If your doctor uses terms you don't understand, like "strictures" (narrowing) or "fistulas" (abnormal opening), ask any questions you need so you fully understand what that may mean for you.
There are many medications and treatments for Crohn's, such as steroids, biologics and immunomodulators, with different risks and benefits. Your doctor will choose the ones he or she thinks are right for you based on tests, observations, and your description of your symptoms. Be sure to ask what the medicine is intended to do and what the possible side effects are. If you have a concern, ask about alternatives. If you feel your medication isn't working anymore, talk to your doctor about it, so the two of you can discuss other options. People with mild disease rarely require surgery, but for those with more severe cases, surgery may provide relief, though it is not a cure.
Ask your doctor what his or her treatment goal is for you, and communicate what's most important to you. Depending on your symptoms and how severe your disease is, the goals may vary. You didn't cause your Crohn's, but you can take steps to improve your treatment by not smoking and managing stress, both of which make the disease worse. By working with their doctors on treatment and lifestyle changes, most people find relief, and many achieve remission, with no active disease for years at a time.
In rare cases, Crohn's can cause serious complications that require immediate treatment. A narrowing of the bowel or an abscess may mean a trip to the hospital. Ask if you are at risk for this kind of event, and know how to recognize symptoms that may mean you need to see a doctor right away.
Your doctor will want to do blood and stool tests periodically, as well as perform exams and order imaging studies like MRIs or CT scans. It's important that you monitor yourself, too, so you can explain to your doctor what's been going on and how active your disease has been. By following recommendations for office visits and adhering to your doctor's advice, you'll maximize your chance of avoiding flares and damage to your organs.
If you have concerns about what to do about urgent bathroom trips or leakage, for example, talk to your doctor. He or she can help you directly or assist you in finding resources such as the Crohn's and Colitis Foundation. Find out what over-the-counter medicines are OK for you to take and how often, and discuss an exercise and stress management plan, which can help reduce flares and keep you feeling better.
The management of Crohn's has come a long way in the past 20 years, and new medications are in the pipeline. Your doctor has an arsenal of treatments available for the disease, and can work with you to help you maintain a high quality of life.
Was this helpful?