4 Signs It May Be Time to Try Biologics for Crohn's Disease
Was this helpful?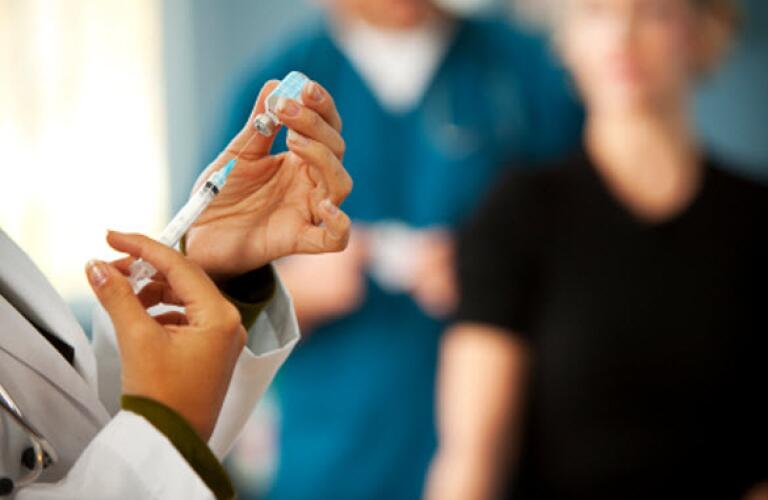 Crohn's disease is an autoimmune disorder that causes long-term irritation and swelling of the gastrointestinal (GI) tract. It is a type of inflammatory bowel disease (IBD). There's no cure, but treatments are available to control inflammation and help prevent flare-ups.
In the past, powerful anti-inflammatory drugs called aminosalicylates (5-ASAs) and corticosteroids have traditionally been the first go-to options. Yet these treatments don't target the specific immune system problems that lead to Crohn's inflammation. That means they don't always work well, and your symptoms could come back.
The good news is targeted therapy is now a realistic option for many patients with Crohn's. Genetically engineered drugs called biologics are the newest class of Crohn's drugs and are made from the products of living organisms, including proteins, genes, and antibodies. Biologics interfere with the IBD inflammatory response by targeting specific proteins that play a role in increasing or decreasing inflammation. Today, biologics like infliximab (Remicade) and the newly approved vedolizumab (Entyvio) are helping patients reach and remain in remission without steroids.
If you have Crohn's, you might be wondering if a biologic might work for you. Here are four signs it might be time to give them a try.
1. You are young and/or have just been diagnosed.
In the past, biologics were typically the last treatment to try. Doctors often followed a "step-up" approach, meaning they first prescribed less-expensive medications, like steroids, and went up from there. Biologics fell last in line.
Now, that idea is being challenged. Studies suggest prescribing biologics earlier can be very helpful for kids and adults who are newly diagnosed with moderate to severe Crohn's disease.
Research shows early biologic treatment:
Reduces the need for steroids

Helps symptoms go away (achieve remission)

Makes the medicine work better (improves response)

Reduces the need for Crohn's disease surgery
2. The medicines you're taking aren't helping you.
Maybe you've been treated for Crohn's for a while. Perhaps you're taking steroids. But suddenly, you're having flare-ups (active disease). Research shows corticosteroids can stop working over time. Other drugs, called immunosuppressants, are often ineffective for some patients.
The American College of Gastroenterology recommends a biologic if you have moderate-to-severe active Crohn's that hasn't gotten better using other medications. Certolizumab pegol (Cimzia) is one biologic prescribed to adult patients who haven't been helped enough by traditional drugs. Adalimumab (Humira) is another one. It can be used in children or adults.
3. You have complications called fistulas.
Uncontrolled inflammation due to Crohn's disease can severely damage the GI tract. About 30% of people with Crohn's develop a complication called fistulas. These occur when sores, or ulcers, resulting from Crohn's get larger, creating abnormal tunnels that make tissues and organs stick together. This can cause a lot of pain. Biologics called anti-TNF alphas are recommended as the first treatment option if you have newly diagnosed Crohn's disease with fistulas.
4. You're having surgery for Crohn's.
Approximately 3 out of 4 people with Crohn's will need surgery at some point due to complications. Research suggests biologic treatment may prevent the disease from coming back after surgery. It may also eliminate the need for future surgeries. Biologics seem to be particularly helpful for those who are at high risk for recurrence after Crohn's surgery. Things that raise your risk of recurrence are smoking, developing fistulas, or having had many surgeries, like a resection of your intestines.
There is no one-size-treats-all therapy for Crohn's disease. There are many different types of biologics. Which type works for you depends on many things, including:
The severity of your Crohn's

What other treatments you've tried

Your schedule preference (some biologics must be given every few weeks, while others every few months)

How you want to take the medicine (some biologics are given by injection; others by IV)
Because biologics work on your immune system, you must have a negative tuberculosis (TB) test before starting a biologic. Some people exposed to TB bacteria at some point in their lives have what is called a latent infection. This means the bacteria are "asleep" (dormant) in your body, but they haven't yet made you sick with TB disease. Biologics including infliximab, adalimumab, and certolizumab can "wake up" (activate) the infection, making you very sick.
Remember, biologics, like all medicines, can cause side effects. Common side effects of biologic treatments include headache, fever, chills, low blood pressure, breathing difficulty, or hives. Always tell your doctor about any side effects you have during or after treatment.
Was this helpful?