What to Expect After Lip Injection
Was this helpful?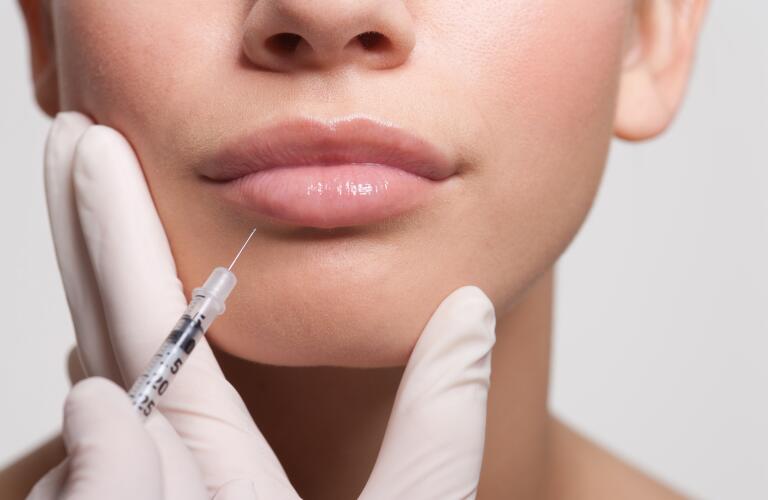 The purpose of a lip injection is to plump up thin lips. Doctors inject a substance called a dermal filler. Lip augmentation is another name for any procedure that makes the lips look bigger.
There are two types of fillers approved by the Food and Drug Administration (FDA) for lip injections. Doctors mostly use substances that contain hyaluronic acid for lip injections. Ask your doctor about known side effects for this and other types of lip fillers. Tell your doctor about allergies you have and skin conditions or bleeding problems.
Lip injections take from 15 minutes to an hour. Doctors usually put a numbing solution in the filler so you will not feel much pain. You should be able to go back to your normal activities right after the procedure.
Your lips may look overfilled at first. Don't worry! This effect is temporary. Other short-term side effects after lip injections may include lip:
Putting an ice pack gently on your lips should ease most side effects. Some will go away within hours. All of them should be gone within a few days. Let your doctor know if anything seems unusual or if side effects do not go away.
The effect of a lip injection should last from several months to a year. This will vary by the type of filler the doctor uses. In time, your body will absorb the filler so you need repeat injections to maintain the effect. Ask your doctor about more permanent types of lip augmentation.
Lip injections can make you look different. Your lips will be fuller and plumper. Before you have the procedure, make sure you are doing it for the right reasons—for your own benefit and not to please someone else. If you have realistic expectations for enhanced lips and not perfection, you will probably be thrilled with the results.
Was this helpful?