The Risks of Cosmetic Surgery
Medically Reviewed By William C. Lloyd III, MD, FACS
Was this helpful?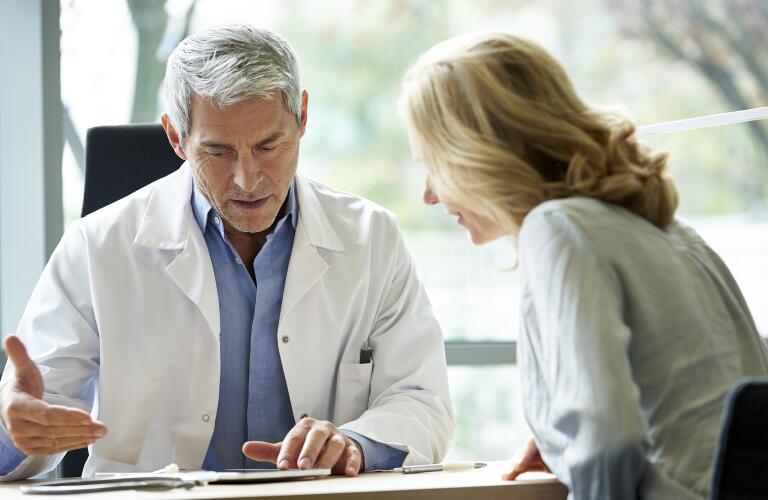 Doctors say the most common risks for all types of surgery are blood loss, infection, breathing problems and reactions to anesthesia. Cosmetic surgery is no different. Cosmetic surgeries carry another type of risk. Because cosmetic surgeries are operations people choose to have to make themselves look or feel better, if their expectations are not realistic, they can be disappointed with the results. This can lead to emotional issues.
Cosmetic surgery risks vary from one type of surgery to another. Today, the most common cosmetic surgeries are liposuction, breast enhancement, eyelid surgery, tummy tucks, and nose jobs. To reduce your risk of cosmetic surgery complications, learn about potential problems and how to discuss your specific situation with your doctor.
In this cosmetic surgery, a surgeon removes excess fat from the body. The surgeon can take fat from the face, neck, back, arms, belly, buttocks or legs to slim and reshape problem areas. Risks include:
This cosmetic surgery uses your own fat or breast implants to increase the size of your breasts. Another name for it is breast enhancement or enlargement. There is no evidence breast implants cause disease. But they are not guaranteed to last a lifetime. Changes in weight, pregnancy, and age may change the look of your breasts. Women often need more surgeries over time. Other risks include:
Changes in nipple or breast sensation
Scarring
Leaking implant
Wrinkled skin
Painful breasts
Also known as blepharoplasty, doctors can perform it on the upper and lower lids. The aim of eyelid surgery is to improve the appearance of the eyes. Most people get eyelid surgery to look younger and more rested. Doctors can remove loose or sagging skin on the upper eyelids or bags and droopiness under the eyes. Risks can include:
Swelling and bruising
Dryness of the eyes
Sensitivity to light
Changes in vision
Outward folding of the eyelid, called ectropion
Scarring
A tummy tuck excess skin and fat from the belly. A tummy tuck can also tighten the belly muscles. A tummy tuck is no substitute for weight loss, though. Women who could become pregnant should not have a tummy tuck. Some of the known risks include:
Fluid accumulation
Skin discoloration and swelling
Numbness
Scarring
Formation of a blood clot that could travel to your heart or lung
Cosmetic surgery on the nose is called rhinoplasty, but most people know it by "nose job." Surgeons can remove a hump on your nose, make your nose smaller or change the tip of your nose. When you change your nose, you change the symmetry of your face. One risk of a nose job is your nose might not fit your face after surgery. Other risks include:
Scarring or discoloration
Development of a hole in the cartilage that separates the two sides of your nose
Trouble breathing through your nose
Bleeding or dryness
Cosmetic surgery works best if you are healthy, have a positive outlook, and have realistic expectations about what the procedure can do for you. Equally important is to find a reputable surgeon with board certification in cosmetic surgery and expertise in the specific surgery you wish to have. The more experience a doctor has performing this surgery, the better prepared the doctor is to anticipate and prevent complications.
It's important to have a thorough discussion with the doctor so he or she can tailor your procedure to your specific goals and needs. Your doctor will examine you and focus on the body part you want to change. Ask your doctor about your specific risks and plans to minimize or prevent them. Cosmetic surgery is a choice, so make sure the benefits outweigh the risks for you.
Was this helpful?