Plastic Surgeon vs. Cosmetic Surgeon: What's the Difference?
Was this helpful?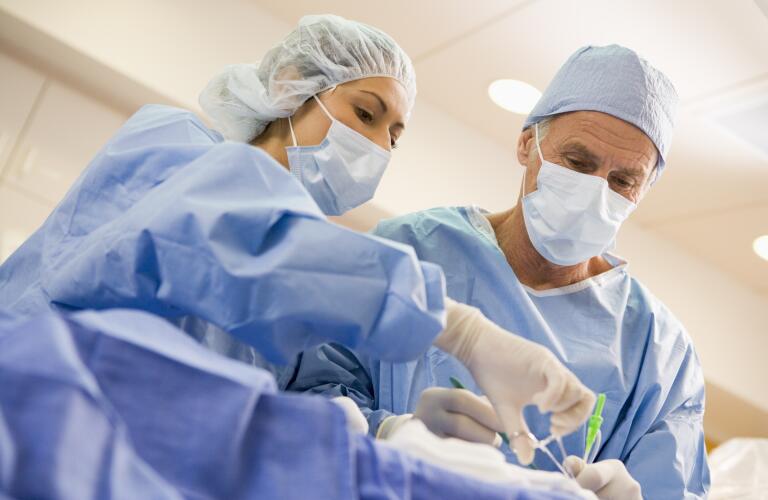 Many people think plastic surgeons and cosmetic surgeons are the same. They do practice related medical specialties—and both cosmetic and plastic surgery can change your appearance. But a board-certified cosmetic surgeon has different training and focus than a board-certified plastic surgeon.
The term "plastic surgery" may make you think of nose jobs and liposuction. But the purpose of plastic surgery is to restore function as well as appearance to damaged areas of the body.
Plastic surgeons use a variety of surgical techniques, including flap surgery, skin grafts, and microvascular surgery. Surgeons can move healthy, live tissue, including skin, muscle, fat, and blood vessels from one part of the body to another area affected by birth defects, burns, traumatic injuries, tumors, or other conditions.
Examples of plastic surgery include:
Cleft lip and palate correction

Breast reconstruction (after mastectomy) and breast reduction

Skin cancer removal

Scar revision

Hand surgery

Cosmetic surgery of the head and neck, trunk area, and extremities (arms and legs), such as facelift, rhinoplasty ("nose job"), skin resurfacing, tummy tuck, and arm or leg lift
Cosmetic surgery includes plastic surgery and other techniques—both surgical and nonsurgical—to enhance appearance. Like plastic surgeons, cosmetic surgeons perform surgery on the head and neck, trunk area, and extremities.
Examples of cosmetic surgery include:
Surgery to change the size or shape of the nose, chin, ears, and other facial features

Breast augmentation and breast lift

Skin resurfacing and other nonsurgical aesthetic treatments

Spider vein removal
Plastic surgeons and cosmetic surgeons with board certification (the highest level of qualification) have two different education and training tracks.
A board-certified plastic surgeon has to:
Complete 4 years of medical school.

Complete 5 to 6 years of medical residency with training in both general surgery and plastic surgery including surgery for cosmetic reasons.

Pass the certification exam from the American Board of Plastic Surgery.
A board-certified cosmetic surgeon has to:
Complete 4 years of medical school.

Complete 4 to 6 years of medical residency in one of these specialties: general surgery, obstetrics and gynecology, oral and maxillofacial surgery, otolaryngology (ear, nose and throat), plastic surgery, dermatology, or ophthalmology.

Complete a 1- to 2-year cosmetic surgery training program.

Pass the certification exam from the American Board of Cosmetic Surgery.
Because state medical boards vary, inquire with your state's medical board about board certification of cosmetic surgeons and plastic surgeons.
Some plastic surgeons—but not all—perform cosmetic surgery as part of their practice. If so, you may see these other terms: cosmetic plastic surgeon; cosmetic and reconstructive surgeon; facial cosmetic surgeon; and others, based on the surgeon's particular expertise. Cosmetic surgeons may also use these terms. This can be confusing when you are searching for the right doctor for the procedure you want.
Instead of focusing on the surgeon's title, look for:
Board certification in their specialty (e.g., plastic surgery or cosmetic surgery). Go to Healthgrades.com to check board certification, specialty area, and other background information for every doctor you are interested in.

Experience performing the procedure you want. This means they perform it on a regular basis with good results. Be proactive and ask the surgeon how many times he or she has performed it in the last year. Also, ask about complications the surgeon has encountered and what is done to correct complications if they occur.

High quality of care at the hospital or surgical center where your surgeon performs surgery. Your procedure may not take place in a hospital, but if it does, research the hospital's performance at Healthgrades.com.

High patient satisfaction. This may give peace of mind and an idea of what your own experience might be like with the doctor.
Was this helpful?