How To Reduce Fine Lines Around Your Mouth
Was this helpful?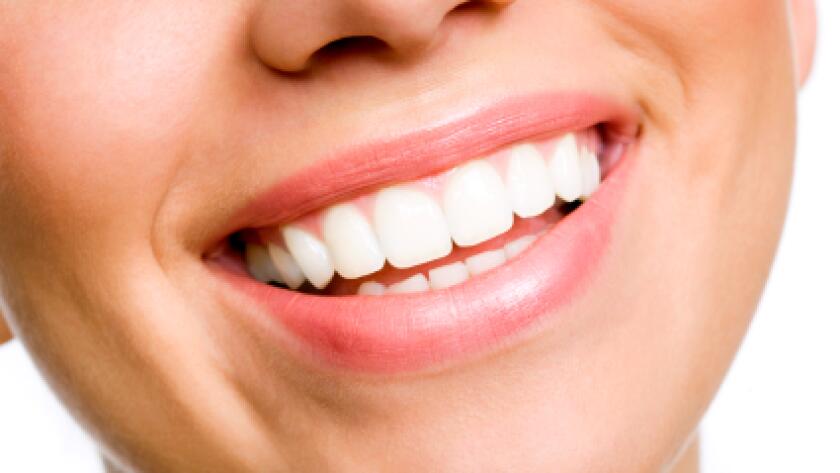 As the years begin to add up, you may start to notice fine lines developing around your mouth—especially little vertical wrinkles that can make your face look pinched and tired. These lip lines can make you feel like you look less than your best. Prevention—in the form of avoiding the sun, drinking plenty of water, getting enough sleep, and not smoking—can help slow the aging process, but not stop it. If you're less than thrilled with what you're seeing in the mirror, there are ways to minimize those little lines around your mouth.
Applying moisturizers regularly can help reduce fine lines because they trap water in the skin, plumping up the cells. In fact, water is often a key ingredient in daily moisturizers, which are temporary solutions that may work for several hours. You'll see results from moisturizers quickly, but other kinds of products that may do more for fine lines often need more time to work, from a few weeks to a few months. There's quite an array of serums and creams on the market that can target fine lines, and they may include ingredients like:
AHA (Alpha Hydroxy Acid)

Retinol (a form of Vitamin A)

L-Ascorbic acid (a form of Vitamin C)

Alpha-Lipoic acid (an antioxidant)

Hyaluronic acid (a naturally occurring lubricant)

DMAE (dimethylaminoethanol)
With so many options to choose from, don't be tempted to use too many products at once–overdoing it can irritate your skin. And, when choosing a product, watch out for overinflated claims or the phrase "clinically proven," which only means that consumers tried it before it went on the market—it's not the same as Food and Drug Administration (FDA) approval. Whichever wrinkle product you choose, have realistic expectations and give it a while to assess whether or not you think it's working.

Although skincare products can help, at a certain point you may want to consider seeing a qualified professional to address the fine lines around your mouth. There may be prescription strength topicals you can try, and a dermatologist or plastic surgeon can talk to you about injectable dermal fillers, which are designed to plump up wrinkles and smooth the skin. Professionals use a syringe and small needle to place the filler under your skin. Fillers have become extremely popular—according to the American Society of Plastic Surgeons, 2.3 million dermal filler procedures occurred in 2014.
There are several kinds of fillers that can specifically tackle lines around the mouth. They include fillers made from hyaluronic acid (HA), which have become more popular and last longer than the older collagen fillers. HA is a soft, gel-like substance—actually a kind of sugar—that's found naturally in our bodies, where it keeps joints lubricated and carries essential nutrients to the skin cells. But not all hyaluronic acid fillers are the same. They come in different particle sizes, for instance, which will affect how deep they go.
For fine lines around the mouth, you want a smaller particle, which creates a thinner, lighter gel that can get into those small vertical lines near the surface. Currently, there are three FDA-approved hyaluronic acid fillers that address superficial lines around the mouth:
Restylane Silk: contains a numbing agent, lidocaine, to make the injection more comfortable

Juvederm Ultra XC: contains lidocaine and is used to plump the lips and the area around the lips

Belotero Balance: Belotero does not contain lidocaine, but a topical numbing agent can be applied before the injection
These dermal fillers last about six months to a year, though some studies have shown a longer timeline and a possible beneficial stimulation of collagen growth. Hyaluronic acid fillers are reversible through a simple injection. There may be some soreness, swelling or bruising, so be sure you understand the possible side effects, though serious problems are rare. Make sure you go to a qualified, experienced dermatologist or plastic surgeon for your treatment to ensure the safety and quality of your procedure.
Was this helpful?