Do Vampire Facials Work?
Was this helpful?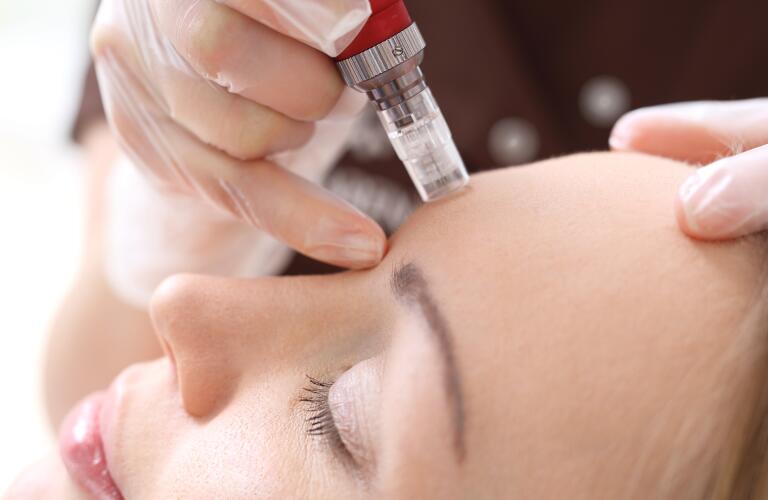 The short answer is yes. Vampire facials can be effective for rejuvenating your skin, improving its texture, and reducing wrinkles. But there are potential vampire facial side effects you should consider before booking one. The thing that makes vampire facials unique is the procedure involves collecting platelet-rich plasma (PRP) from your own blood and applying it to your face. This process may sound weird, but it's actually common in many medical treatments.
Sports medicine uses PRP injections to help regenerate cells and speed up the healing process for injuries. In addition to orthopedics, this procedure is also used for burn treatment, plastic surgery, and maxillofacial surgery.
The other key part of the vampire facial process is microneedling. This is a minimally invasive procedure that punctures the skin with fine needles to enhance collagen production and create small openings where the PRP can interact with your skin cells.
Mental preparation is the only thing you need to do before a vampire facial. If blood or needles make you squeamish, this may not be the treatment for you. The facial technician will be drawing your blood and performing a microneedling treatment on your face, both of which may feel slightly uncomfortable. Other than that, the steps are pretty straightforward.
Step 1: The technician will take 'before' photos of your face so they can track the results.

Step 2: A numbing cream will be placed on your skin for 30-45 minutes.

Step 3: While you're numbing, they'll draw roughly 10 milliliters (mL)—2 teaspoons—of blood from your arm and spin it in a centrifuge to separate the PRP from the red blood cells.

Step 4: Once your face is numb, they'll begin the microneedling process to create small nicks in the skin.

Step 5: The technician applies the PRP mask on your face and you're done. The PRP is a clear liquid, so you shouldn't see any blood (unlike what you see on Instagram!)
Vampire facials do a solid job of boosting your skin's cell turnover, triggering collagen and elastin production, smoothing lines, and breaking up scar tissue.
Compared to a traditional microneedling treatment, a vampire facial can reduce recovery and redness downtime from seven days to 24 hours. Keep in mind, it can take several weeks or months to see the full effects of the treatment. Patients who get three or more vampire facials will see the best results.
One of the biggest drawbacks is that microneedling can be painful, so you may experience discomfort during and after the procedure.
Another rare side effect of the vampire facial process is the risk of contamination and disease when extracting and handling blood. That is because infectious diseases like HIV and hepatitis B and C can be transmitted through blood. Though the incidence of disease transmission is rare, it has happened. In 2018, there was a vampire facial scare when two patients contracted HIV at a now-closed spa in New Mexico. This was an isolated incident and is unlikely to happen, but it shows the importance of working with a licensed technician and a spa you can trust.
Was this helpful?