5 Most Affordable Cosmetic Procedures
Was this helpful?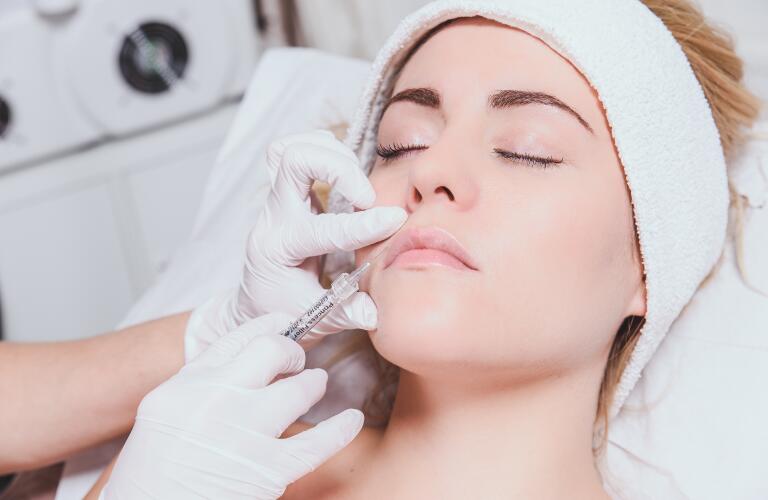 Many people choose minimally invasive cosmetic procedures to subtly change their appearance without spending thousands of dollars on surgery. Many procedures take only a lunch hour to complete with little or no recovery time.
For the last fifteen years, demand for certain minimally invasive cosmetic procedures has increased exponentially. For instance, from 2000 to 2019, the American Society of Plastic Surgeons (ASPS) reports the number of people getting Botox® injections increased nearly tenfold % and the number of people having laser skin resurfacing increased almost 200%. The most affordable ways you change your look and, perhaps, feel better about your appearance:
This procedure might be for you if you'd like to improve the appearance of your skin. The process gently abrades your skin to remove the outer layer, helping to minimize age spots and dark patches, reducing fine lines and wrinkles and wiping out acne and acne scars. Microdermabrasion should not be confused with laser skin resurfacing, which is more costly. The national average cost for microdermabrasion was $136 in 2019 (ASPS).
Providers use a laser to help remove unwanted hair on your upper lip, chin or arms? Because hair grows in cycles, it often takes several visits to see hair removal, depending on the hair and the area, and may not be a permanent solution. The national average cost for laser hair removal was $287 in 2019 (ASPS).
3. Spider Vein Treatment (Sclerotherapy)
Hormones, heredity, pregnancy and a host of other factors contribute to spider veins developing in your legs as you age, and spider vein treatment can drastically help lessen the appearance of them.
Experts inject a special liquid that irritates the vein and causes it to collapse. After sclerotherapy, your legs might initially look bruised, but the appearance will improve gradually as they heal. The national average cost for spider vein treatment was $343 in 2019 (ASPS). Some practitioners also use lasers to treat spider veins and varicose veins.
4. Botox (Botox, Dysport, Xeomin)
Botox is botulinum toxin, a neurotoxin produced by the same bacteria that causes botulism food poisoning. Botox stops nerve signals and temporarily weakens muscles so they can't contract and produce wrinkles. People use it to help with neck wrinkles, frown lines, forehead wrinkles, and crow's feet around the eyes.
For best results, experts often recommend injections every three months. The national average cost for these injections was $408 in 2019 (ASPS).
Collagen is a naturally occurring protein in our skin's second-most outer layer—the dermis, and also in cartilage, bones and teeth. As we age, our skin loses collagen and contributes to wrinkles and general aging of our appearance, including bags and dark circles under the eyes.
Collagen injections currently available are derived from either pigs or humans; pig-based collagen is more affordable than human collagen. Other dermal fillers, such as hyaluronic acid, polyactic acid, fat, and polymethyl-methacrylate microspheres cost twice as much as collagen. The cost for dermal fillers was $652-$878 in 2019 (ASPS).
Before you decide on these or any other cosmetic procedure, it's important to learn more about it and think about your reasons for having it. If you have unrealistic expectations or are changing your appearance for someone else, you may not be happy with the results.
Many types of doctors and other professionals perform Botox, dermal fillers, laser hair removal, and other minimally invasive procedures. You can get the best results by going to a qualified provider. The doctor should be board certified in the specialty they practice, such as dermatology, plastic surgery, or cosmetic surgery. You should choose a licensed provider with training and experience in performing the specific procedure you are having. You can also research providers, including their credentials and experience, on Healthgrades.com.
Keep in mind the costs above reflect a national average. Your cost depends on a variety of factors, including your provider's expertise, office setting, and geographic location. Also, since you are paying in full for the procedure, you may be able to reduce your per treatment costs by referring friends and family or buying several treatments up front, for example.

Was this helpful?