Benefits and Risks of Botox
Was this helpful?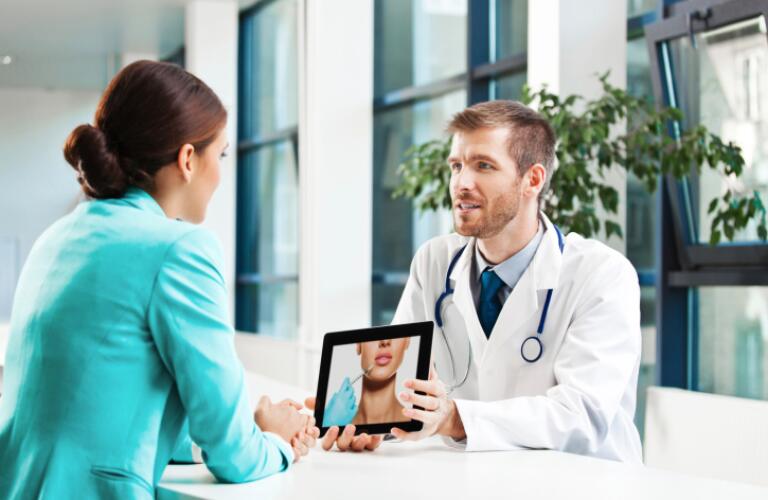 They say time stands still for no one. Unfortunately, the mirror has a way of reminding us when we see our deepening facial lines and wrinkles. If you've ever thought about trying to freshen your appearance by reducing facial wrinkles, you're not alone. Over the past 20-plus years, millions of people have sought Botox® treatment to do just that.
Botox is administered by injecting small doses of purified botulinum toxin A in the face or neck. The drug works by temporarily blocking targeted nerves and paralyzing the muscles controlled by those nerves. This causes the muscles to relax. For cosmetic Botox, this has the effect of temporarily reducing wrinkles. Botox can diminish wrinkles caused by smiling, laughing or frowning.
Many people like Botox because it offers a more youthful appearance without the need for surgery. Plus, you can usually resume normal activities immediately following the procedure. The desired effect of a Botox injection typically takes 3 to 7 days to set in, and then it lasts for 3 to 4 months.
When administered by a doctor or other healthcare provider experienced in giving Botox injections, Botox is safe and rarely has side effects. If side effects do occur, they're typically minor and temporary. The most common side effect of Botox is bruising at the injection site.
Other rare side effects could include:
Mild headache
Soreness
Swelling
Temporarily droopy brow or eyelid
In very rare cases, Botox patients have experienced difficulty with breathing, swallowing or speaking.
Ways to Reduce Your Risk of Complications
If you decide to have Botox, it's important that a trained medical professional, such as a dermatologist or plastic surgeon, does the procedure. When Botox is done incorrectly, you have an increased risk of serious complications, such as problems breathing or eye damage.
Follow these tips when considering Botox:
Be sure the person doing your Botox procedure is a properly trained doctor or a medical professional, such as a physician assistant or nurse practitioner working under the supervision of a doctor.

Ask the doctor how many Botox procedures he or she has performed.

Before agreeing to Botox, ask the doctor to do a full review of your medical history and all medications, vitamins and supplements you take. This will help both of you know your relative risk of complications.

Confirm where the Botox procedure will take place. It should be a medical setting with the proper equipment and trained personnel on hand in case of unexpected complications. Never have Botox performed at a party, salon, home, or non-medical spa.

Never buy Botox online. Botox should always require a medical license to buy. Using Botox that doesn't require a medical license can put you at risk for serious health problems.
Was this helpful?