When Do You Still Need to Wear a Mask?
Was this helpful?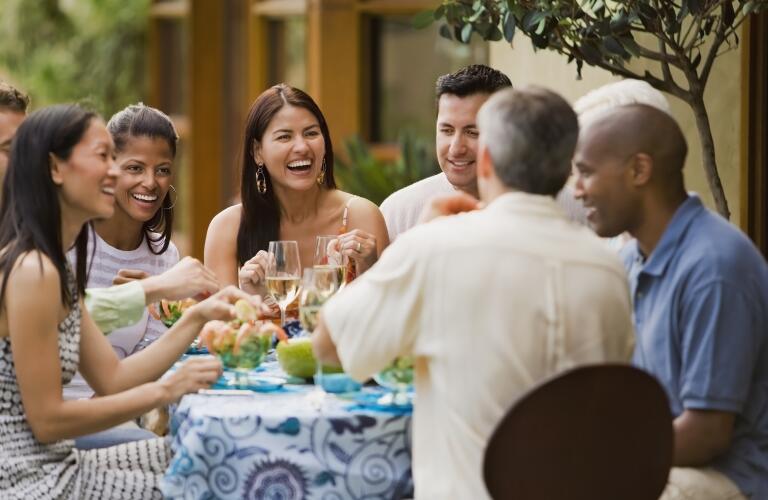 The Centers for Disease Control and Prevention (CDC) updated its guidance on when people need to wear a mask—due, in part, to the COVID-19 Delta variant. The recommendations are different for vaccinated and unvaccinated people, and keep in mind, most children are still unvaccinated. Find out when—and where—you should still be wearing a face covering.
To understand the CDC's changes in mask guidance over time, it's helpful to know the facts and evidence behind it. All three available COVID-19 vaccines—Pfizer, Moderna, and Johnson & Johnson—remain effective at preventing serious illness and death from COVID-19, including the currently circulating the COVID-19 Delta variant. In vaccinated individuals with a healthy immune system, protection from serious disease may even last a year or more, according to researchers. However, as early as four months after full vaccination, protection from infection and mild to moderate illness begins to weaken, and the rate of breakthrough infections—those occurring in people who've been vaccinated—increase.
What's more, a vaccinated person who has the infection can, unknowingly, spread the virus to others. Waning immunity, breakthrough infections, and the Delta variant are behind the decision to wear a mask.
In late spring to early summer of 2021, the CDC said that most indoor and outdoor activities—even in public settings—were safe for vaccinated people without a mask. However, waning immunity and the rapid rise of the more contagious COVID-19 Delta variant prompted the CDC to update their guidance: Fully vaccinated people should wear a mask indoors in public, especially in areas with a substantial number of COVID-19 cases. A high number of cases indicates the virus is spreading throughout the community and there is a greater risk of infection.
Wearing a mask in indoor public spaces—regardless of case counts—is particularly important if you are immunocompromised (such as HIV positive, elderly, or taking immunosuppressive drugs) or you have a medical condition like obesity or hypertension that increases your risk of developing more severe COVID-19.
It is also important to wear a mask if you live with or are visiting someone who is at risk, either because they are unvaccinated (such as children), immunocompromised, or at risk of developing severe COVID-19.
To summarize, vaccinated people should wear a mask when they:
Enter an indoor public space in an area with substantial or high transmission (you can check your county here); vaccinated, but at-risk individuals may decide to wear a mask in indoor public spaces regardless of transmission levels

Travel by plane or are in an airport

Use public transportation, such as buses or trains, or are in a station

Visit a medical office or other healthcare setting

Visit a correctional facility or homeless shelter

Keep in mind that you still need to follow local laws on wearing masks, as well as business and workplace guidelines, even if you're fully vaccinated.
If you're experiencing any symptoms of COVID-19—such as fever or chills, cough, shortness of breath, loss of taste or smell, body aches, or headache—you should get tested, wear a mask, and stay away from others until you get your test results. Remember: The vaccines have been shown to be very effective at protecting against the disease, but the risk is still not zero.
COVID-19 vaccine boosters
Booster shots are an effective way to stimulate the immune system and increase immunity to a disease. The CDC recommends a COVID-19 booster shot for vaccinated people who, due to individual circumstances or the setting in which they live or work, are at increased risk of infection or serious disease. The general population may be eligible for a booster shot as well, particularly in areas where COVID-19 case counts are high.
The recommendations for unvaccinated people haven't changed—masks and physical distancing are still necessary in most situations. This includes most children, as the CDC only recently approved the Pfizer vaccine for children as young as 12 years old. Children younger than 12 cannot get the vaccine yet, although clinical trials are in progress.
Unvaccinated people may safely go without masks in limited situations, including:
Outdoor activities with members of their household

Small outdoor get-togethers with people who are fully vaccinated

Was this helpful?