What to Know About Ivermectin and COVID-19
Was this helpful?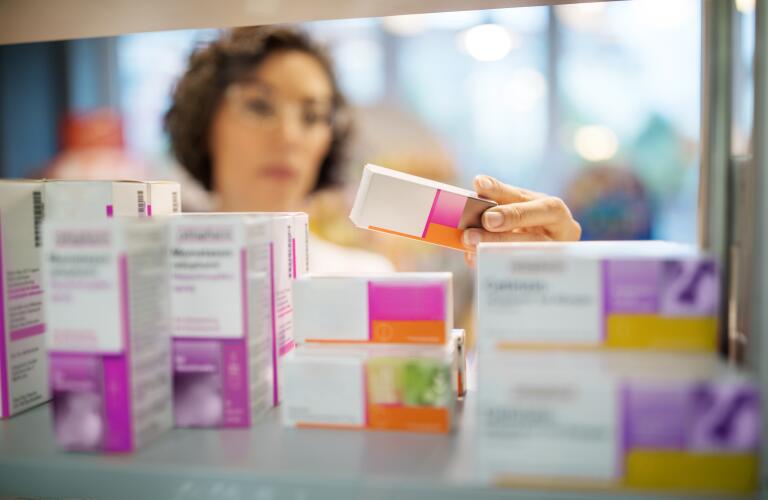 As the pandemic continues, new variants arise, and infection rates spike, the search for a COVID-19 "cure" has become even more urgent for many people. Scientists and health officials urge people 12 and older to get vaccinated as the most effective protection against infection. However, some media and unofficial sources are advocating the use of the anti-parasitic drug ivermectin for COVID-19 treatment.
Ivermectin is approved to treat heartworms and other parasites in horses and other animals, and it can be purchased without a prescription for animals only. The drug also has human uses, but there's no proof yet that it offers any therapeutic benefit in treating COVID-19.
Find out more about ivermectin side effects in humans and other ivermectin warnings against using this unapproved drug to treat COVID-19.
Ivermectin has been approved for veterinary uses to treat and prevent heartworms and other parasites in animals. Because ivermectin can be purchased without a vet's prescription, some people have been buying it and using it themselves.
But the drug you can buy over-the-counter is a veterinary formula meant for treating animals, not humans. Because these animals weigh much more than humans, the dose is very concentrated and can have toxic effects in people. Plus, the inactive ingredients in animal medications can also have negative effects for humans.
Some people who have taken ivermectin for COVID-19 infections have become seriously ill and hospitalized. The U.S. Food and Drug Administration (FDA) has issued ivermectin warnings against using the drug to self-medicate. In fact, you should never use any drug intended for animals on yourself.
The FDA has approved the use of ivermectin for humans in tablet form to treat strongyloidiasis and onchocerciasis, two diseases caused by internal parasites. Topical ivermectin can be prescribed by a doctor to treat the skin condition rosacea as well as external parasites in people, like head lice.
None of the uses of ivermectin for humans is meant to treat viruses, including the coronavirus that causes COVID-19, and the approved uses are available in appropriate doses only by a doctor's prescription.
Many people who have taken ivermectin meant for animals have experienced serious side effects. Even at approved, therapeutic doses, ivermectin can sometimes have bad interactions with medications people are taking for other health conditions. In the most severe cases of ivermectin overdose in humans, people may end up in a coma or even die.
Signs of an overdose of ivermectin in humans include:
Sudden drop in blood pressure

Hives and itching

Dizziness and problems with balance or coordination

If you are experiencing any of these symptoms after taking ivermectin, whether as an approved use or an unapproved COVID-19 treatment, immediately call your doctor or the Poison Control Centers helpline at 1-800-222-1222.
If a seizure occurs or the person cannot be awakened, call 911. These symptoms could indicate an overdose and should be treated immediately.
Perhaps the reason for the surge in unapproved use of ivermectin for COVID-19 is because the drug is in clinical trials as a potential treatment for the disease. Much more study is needed before the FDA will be able to say whether ivermectin will ever be an approved treatment for COVID-19, and science confirms it is not safe to self-medicate a COVID-19 viral infection with anti-parasitic drugs meant for animals.
If you have concerns about your risk of contracting COVID-19 and have not been vaccinated, talk with your doctor about the risks and benefits of vaccination. If you have tested positive for COVID-19, your doctor can provide guidance on the safest and most effective treatment options for you. If you at risk of developing moderate or severe COVID-19, you may receive antivirals and biological medications shown to reduce the risk.
Was this helpful?