Warning Signs of PTSD Amid the COVID-19 Pandemic
Was this helpful?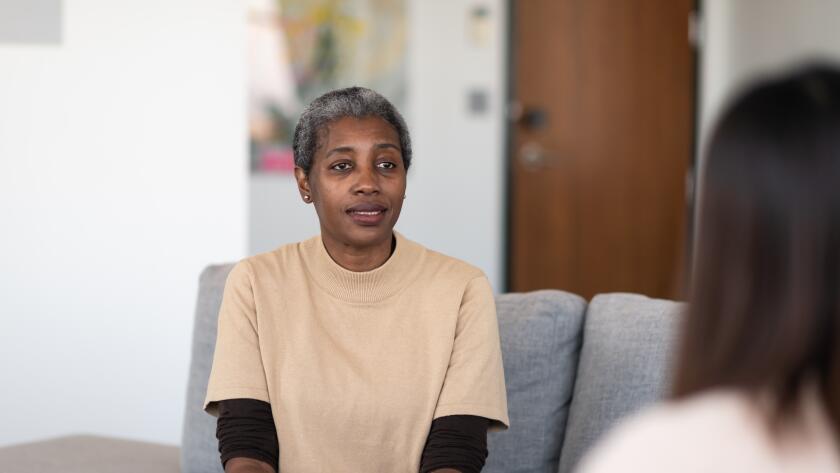 The COVID-19 pandemic is stressful for most of us. We fear being struck down by the virus or having our loved ones get sick from what seems like an invisible enemy. We worry over lost income, jobs, or failing businesses. Healthcare workers and others on the front lines, as well as those who have become seriously ill, have faced first-hand life-and-death, traumatic situations. As a result, many of us are at risk of developing long-lasting stress—in the form of post-traumatic stress disorder (PTSD). How can you tell if you are developing PTSD? Can addressing symptoms early-on help?
Who is at risk of developing COVID-19 PTSD?
People often relate PTSD as something only experienced by soldiers, but it can afflict anyone who has experienced trauma. Studies have shown even witnessing a traumatic event on TV can bring on this condition.
Medical crises like the 2003 SARS (severe acute respiratory syndrome) outbreak can cause it too. Studies showed that SARS healthcare workers and people who self-quarantined to avoid the illness showed signs of PTSD for up to three years afterward.
COVID-19 (caused by a novel SARS-like virus) is already causing mental health symptoms, including PTSD. One study of 714 discharged patients who had been quarantined in hospitals in Wuhan, China, found that 96.2% showed signs of "serious PTSD." Another study of 1,257 nurses and doctors in COVID-19 wards in China found 71.5% reported distress, half reported depression, 44.6% anxiety, and 34% insomnia.
Women are at higher risk for PTSD than men, with a 1 in 10 lifetime risk for the disorder, compared to 1 in 25 for men. Non-healthcare workers also are at risk for developing COVID-19 related PTSD. Experts say patients, people who have lost loved ones, and those who have lost jobs can be at higher-than-average risk, as well as those who already have a mental health condition, such as anxiety or depression.
What are the warning signs of PTSD from COVID-19?
How can you tell if you have PTSD? An official diagnosis requires symptoms to occur for at least one month after a triggering event.
Some common symptoms of PTSD include:
Having intrusive (and unwanted) thoughts, such as unsettling memories, flashbacks and nightmares
Feeling irritable and stressed out
Being hypervigilant (always on the lookout for danger); startling easily, being jumpy
Having trouble concentrating
Becoming so fearful of the world that you don't want to go out
Becoming overly reckless because you think you have no future
Suppressing your feelings and avoiding thinking or talking about your stress
What strategies can help reduce COVID-19 stress?
Whether you have been diagnosed with PTSD or not, you may be able to relieve, or at least lessen, stressful symptoms.
Consider trying some of these ways to relieve stress and anxiety, suggested by experts:
Guard against thinking only about worst-case scenarios; focus on positives in your life rather than negatives.
Use mindfulness and meditation techniques, including breathing exercises, to help stay in the present and avoid excess worry over the future.
Exercise, outside if possible; walking, yoga and other activities are proven to reduce stress.
Connect with friends and family, either by phone, video, text or letter. Balance the conversation with current events, humor, and fond memories and stories, so as not to dwell too long on distressing events.
If you live with others, consider carving out private spaces and "me time."
Keep a journal, so you can be more aware of your thoughts and to help express your feelings.
Practice hobbies, including new ones—learn a foreign language, read, watch movies, do puzzles.
Get enough sleep (you need more than usual during stressful times) and practice good sleep habits, such as avoiding digital devices at least two hours before bedtime.
If your symptoms persist, especially to the point of disrupting your daily life, it's important to seek help from a licensed mental health professional. Teletherapy, either by phone or video, is available. If you need immediate help, call a service such as the Distress Helpline (1-800-985-5990), which can provide referrals and other support.
Healthcare workers may be able to get help from their employers or nearby hospitals, while doctors can contact the confidential Physician Support Line (888-409-0141). Your primary care physician can also connect you with someone who can help you gain control during this stressful time.

Was this helpful?