Questions and Answers About Coronavirus
Was this helpful?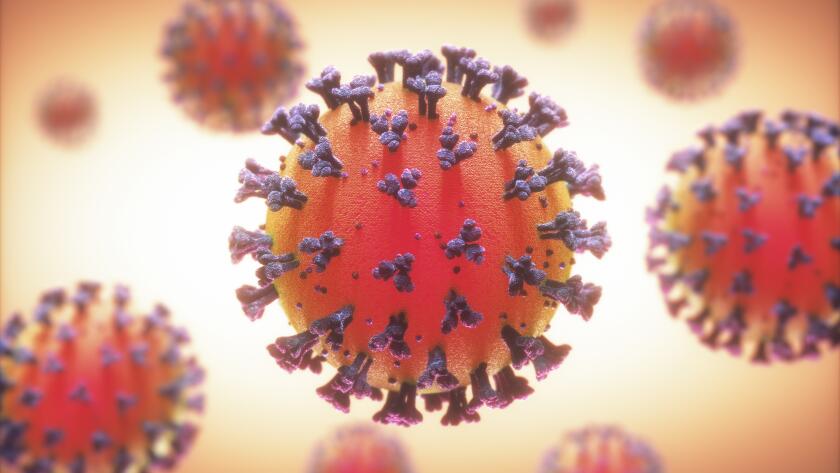 The rapid, worldwide spread of the novel coronavirus prompted the World Health Organization (WHO) to declare it a pandemic on March 11, 2020. Besides washing your hands and avoiding close contact, one of the most important things you can do is arm yourself with coronavirus facts, not fear and anecdotal news. Here are answers to common coronavirus questions you may have.
Coronavirus is the name for a large family of viruses. In people, they cause diseases that range from the common cold to SARS (severe acute respiratory syndrome) and MERS (Middle Eastern respiratory syndrome). The coronavirus that emerged in 2019 is new. Scientists have named it SARS-CoV-2, because it is similar to, but not the same as SARS-CoV. SARS-CoV-2 causes a much milder disease and is far less deadly than SARS-CoV. Scientists have named the SARS-CoV-2 disease outbreak COVID-19, which stands for Coronavirus Disease 2019.
How far has the COVID-19 virus spread?
The COVID-19 outbreak began in Wuhan, China in December 2019. The virus spread like wildfire in Wuhan and beyond, having reached most of the world. China was the epicenter for some time. The country locked down with very aggressive actions to extinguish the epidemic.
Globally, thousands of new cases are reported every day, with more than 5.5 million cases worldwide—nearly a third of which are in the United States. (Numbers according to "disease-counting" websites like Johns Hopkins University reporting tool and worldometer.) Contact your state health department for the latest COVID-19 updates and information about confirmed and suspected cases of infection where you live.
How is the COVID-19 virus transmitted?
SARS-CoV-2 spreads in much the same way as the influenza—or flu—virus. Both the flu and COVID-19 are respiratory illnesses. They spread person to person through droplets from the nose and mouth. You can breathe in these droplets when an infected person coughs, exhales or sneezes around you. The droplets can also land on surfaces. You can become infected if you touch these contaminated surfaces and then touch your eyes, nose or mouth.
SARS-CoV-2 spreads more efficiently than the flu virus, but not as easily as the measles virus. People infected with SARS-CoV-2 are contagious with or without symptoms. SARS-CoV-2 can also survive in the air for a few hours. However, the main driver of SARS-CoV-2 spread is through contaminated droplets and surfaces.
What are the symptoms of COVID-19?
Coronavirus symptoms with COVID-19 are flu-like. They include fever, cough, fatigue and, in some cases shortness of breath. Infected individuals have also experienced loss of sense of smell, headache, and digestive symptoms.
Coronavirus respiratory symptoms begin gradually and are usually mild. Some infected people may not even feel sick or develop symptoms. This makes it different from the flu in which symptoms tend to start suddenly and can be severe. In children, COVID-19 has caused very mild illness more like the common cold. This also differs from the flu, as children are a high-risk flu group. It appears that approximately 25% of infected people may act as "carriers" of the virus: They do not develop a marked illness but they can still spread it to other people.
Like the flu, some people with COVID-19 become seriously ill and require hospital care. People at risk of more severe illness include people with weakened immune systems and those with chronic conditions, such as heart disease. Children are at risk of more severe illness if they have underlying conditions, such as diabetes or asthma. Chronic or underlying conditions also increase the risk of complications, such as pneumonia.
How long do COVID-19 symptoms last?
People with mild symptoms are likely to recover within a week. When the illness is severe, it may take a couple of weeks to begin to feel better, but possibly six weeks until symptoms resolve completely. If there are complications, recovery can take longer.
How is COVID-19 diagnosed?
Doctors may suspect COVID-19 using patient symptoms, exposure history, white blood cell counts, and chest imaging exams. The process involves collecting specimens from the patient's nose, mouth, throat or lungs and using a diagnostic kit that can detect genetic material from the virus. A new test that can process a saliva (spit) sample is also approved for use in certain labs. Thousands of commercial labs are testing people for the virus, in addition to public health, university, and CDC labs.
Can you be tested for coronavirus before you have symptoms?
If you don't have symptoms of COVID-19, you might be a candidate for testing if you are a healthcare worker, first responder, or your job supports the infrastructure of the community. For other people, it depends on whether there is ongoing transmission of the virus in your area, potential exposure to an infected person, and your risk of serious illness if you were to become infected. Contact your public health department for general testing information.
The CDC has guidance for identifying people without symptoms who may need monitoring or testing for COVID-19.
If you meet the testing criteria, call your doctor or local public health department for further instructions. Do not go directly to your doctor, urgent care, or emergency department for COVID-19 testing because they do not have the actual test kit. A doctor must order the test first before collecting a sample. Public health personnel may want you to stay home and monitor yourself for symptoms before continuing with testing.
How long does the COVID-19 virus survive on surfaces and objects, without a host?
Scientists have preliminary research results for COVID-19 and data on other coronaviruses. They believe it can survive on surfaces anywhere from a few hours to a few days. It's variable because environmental conditions, such as temperature, can affect a virus's ability to survive.
Many people wonder if you can catch the virus through contact with shipped packages or goods. The risk of commercial goods being contaminated with the COVID-19 virus is low. The likelihood of the virus surviving the transit time and travel through different environments and conditions is also low.
When will there be a coronavirus vaccine?
Currently, there is no commercially available COVID-19 vaccine. However, clinical trials started in March 2020 to test the safety and effectiveness of a vaccine from ModernaTX Inc. Intial results with a small number of people are promising, and they will now be giving the vaccine to more trial volunteers. Researchers around the world are testing dozens of other vaccines too. Clinical trials take time; a vaccine would likely not be available until 2021. In the meantime, standard infection control practices can help control outbreaks.
How do doctors treat COVID-19?
There is no specific treatment for COVID-19. Treatment involves controlling symptoms, such as fever and cough. Severe cases require hospitalization to prevent and treat complications.
A clinical trial evaluating the safety and effectiveness of an antiviral drug, remdesivir, for COVID-19 treatment led to its emergency use approval in early May. Currently, children and adults with a blood oxygen saturation ≤ 94% due to COVID-19 and who require supplemental oxygenation, mechanical ventilation, or extracorporal membrane oxygenation (life support) are eligible to receive the drug. It is not specific for the coronavirus, but it does speed up recovery time in some cases. Numerous other drugs are in development and testing as well.
Is COVID-19 always fatal?
No, COVID-19 is not always fatal. In fact, for about 80% of confirmed cases, people have a mild illness and recover with symptom treatment alone. Around 15 to 20% of people develop a serious illness. This usually happens when people are older or have a chronic medical condition, such as heart or lung disease. With severe cases, there is a risk of complications, such as pneumonia. However, people younger than 65 and patients without a known underlying health condition have died of COVID-19.
Worldwide, COVID-19 has been fatal in about 2 to 4% of people with the disease. February 29, 2020 marked the first COVID-19 death in the United States; since then, 98,294 people have died of COVID-19, which makes the U.S. mortality rate about 6%. The actual mortality rate may be lower, assuming the number of undiagnosed cases is several times higher than the number of cases confirmed by testing.
For some perspective, MERS and SARS both caused very severe respiratory illness in most people who became infected. Up to 40% of people with MERS died and the death rate from SARS was about 10%. The mortality rate for the 2019-2020 seasonal influenza is 0.06 to 0.1%.
According to the CDC, the risk of infection from air travel is low. This is due to the fact that airplanes filter and circulate air. However, it is difficult to maintain a social distance in airport terminals, security lines, and on a crowded flight. Staying home is still the best way to avoid infection. If you decide to travel, take precautions: Wear a cloth face covering, maintain as much social distance as possible, wash your hands often, and bring your own hand sanitizer.
Should I avoid international travel?
Yes. The Department of State issued a Global Level 4 Health Advisory. Americans should avoid all nonessential travel. The CDC advises people to avoid nonessential travel to China, Iran, most European countries, United Kingdom, and Ireland. The United States has instituted mandatory quarantines for travelers and nationals upon arrival from these countries as well as Brazil. Check the CDC's coronavirus travel page for more information.
How can I protect myself from coronavirus?
Like the flu, protecting yourself from the virus that causes COVID-19 involves social distancing and basic personal hygiene. You can protect yourself and others by practicing the following:
Avoid touching your eyes, nose and mouth.
Cover your nose and mouth with a tissue when you cough or sneeze and dispose of it immediately. If no tissue is available, use the corner of your elbow. Encourage others to do the same.
Stay at home if you don't feel well (if you are currently working outside the home). If you have a fever and cough, call your doctor for an appointment in case it is the flu. If you may have been exposed to someone with confirmed COVID-19 or have recently traveled from an affected geographic area, your doctor will coordinate with public health personnel for next steps. If you or your child has mild cold symptoms, avoid calling your doctor or seeking care at an urgent care clinic. Do call a doctor in case of fever in an infant or breathing problems, sudden sore throat, or acute ear pain in your child.
Stay 6 feet or more away from others. The federal government is recommending people do not interact in groups larger than 10 people. Social distancing and staying home except for essential work, supplies, or medical care will reduce your risk of infection.
Wash your hands regularly and thoroughly for 20 seconds at a time with warm soapy water. An alcohol-based hand sanitizer will do if soap and water are not available.
Wear a cloth face mask in public when you cannot maintain a social distance of at least 6 feet. A cloth face mask serves a similar purpose as a disposable face mask worn by a healthcare provider: source control; a mask helps contain your own respiratory secretions and droplets when you sneeze, cough or talk. Preserve disposable face masks for healthcare workers.
Keep in mind that cloth and disposable face masks do not protect you (the wearer) from respiratory viruses. They only provide a barrier to large respiratory droplets. They are not able to filter small droplets and particles.
Healthcare providers caring for people with COVID-19 wear special respirator face masks if available. These respirators are individually fitted and filter particles down to 0.3 microns. They are capable of filtering bacteria and viruses.
Am I at risk if I've been around animals?
SARS-CoV-2 made the jump to humans from animals in China. Animals in the United States are not a reservoir of COVID-19 infection. But animals can be a source of other diseases. It is always wise to wash your hands after being around animals, livestock or wildlife.
Are pets and animals at risk of coronavirus?
According to the CDC, there are a small number of reports of pets infected with the virus, in most cases after being in close contact with people who had COVID-19. There is not enough research to know if animal-to-human spread is playing a significant role in the COVID-19 outbreak. If you have confirmed COVID-19, it may be wise to avoid being around pets or animals until scientists know more about the virus.
For more answers, visit the CDC's Frequently Asked Questions.

Was this helpful?