How to Manage COVID-19 Symptoms At Home
Was this helpful?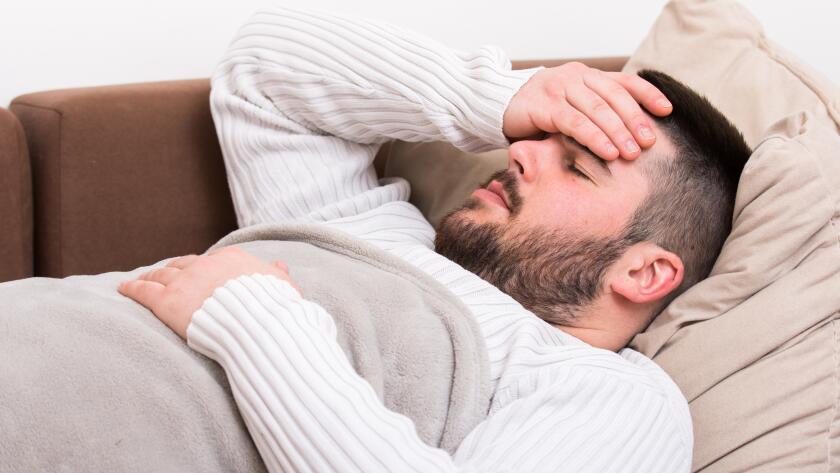 Coronavirus disease 2019 (COVID-19) symptoms are wide-ranging. It is one of the challenging things about the disease. Most people have no symptoms or very mild symptoms. So, they may not ever seek care, or know they have it, and they recover without seeing a doctor. That means the number of cases is likely much, much higher than we currently know because these people are never tested. In other people, the disease can be devastating and even fatal. It's important to know if you're at risk of developing a severe case of the disease and what to do for COVID-19 if you think you have it.
COVID-19 Treatment for Mild Symptoms
COVID-19 symptoms develop within 2 to 14 days of becoming infected with the virus. The median time is 5 days. About 81% of people with confirmed COVID-19 who have symptoms experience mild to moderate symptoms and recover without hospital care.
Mild COVID-19 symptoms typically include:
Cough, which is usually dry but can be productive in about one-third of patients
Some people have also reported digestive symptoms, such as diarrhea, and loss of the sense of taste or smell.
If you have any of these symptoms or think you may have COVID-19, the first thing to do is call your doctor. Don't leave your home to seek medical care for mild symptoms. If your doctor suspects COVID-19, he or she will give you instructions for testing and care. (You should remain indoors isolated in one bedroom and bathroom, if possible. This can limit housemates' exposure. Be sure to wear a facemask or facial covering at all times to prevent spread of coronavirus.)
Most people with mild symptoms will recover at home. Treatment of mild symptoms is similar to treating the flu. You need plenty of fluids to stay hydrated. Rest is also important to help your body fight the infection. You can manage symptoms with over-the-counter medicines.
To treat fever and aches, acetaminophen (Tylenol) is the best choice. Cold and flu medicines can help relieve cough and congestion if you have it. Be aware that many cold and flu medicines are combination products that may contain acetaminophen. It's important to check the label. You need to avoid doubling up on acetaminophen doses. Healthy adults shouldn't exceed 3,000 mg in 24 hours.
If you still have symptoms or can't take acetaminophen, ibuprofen (Advil, Motrin) is an alternative. However, you should talk with your doctor first about using it. There have been reports of ibuprofen worsening the course of COVID-19 in some patients. This has only been an observation and has not been studied in controlled trials. So, it's unclear whether ibuprofen was indeed the problem or if another factor influenced the outcome.
Recovery from mild symptoms can take several days to a couple of weeks. During this time, you may have periods when you feel better alternating with periods when symptoms return. If your symptoms seem to worsen, contact your doctor right away.
Severe and Critical COVID-19 Symptoms
About 14% of people with COVID-19 will deteriorate and develop severe symptoms. In addition to the other symptoms, people with more severe disease develop significant shortness of breath, which can be a sign of pneumonia. The median time of this symptom progression is 5 to 8 days after symptoms begin.
Having shortness of breath or difficulty breathing is a red flag.
You should seek immediate medical attention for any of the following symptoms:
Bluish lips, face, nails or skin
Pain or pressure in the chest
If you have any other symptoms that seem severe or are concerning, contact your doctor promptly.
People with severe symptoms need hospital care to safely recover. Treatment focuses on supportive care and preventing complications. You are at higher risk for severe disease if you are an older adult or have a serious underlying medical condition, such as diabetes or heart or lung disease.
About 5% of people hospitalized with COVID-19 will develop critical disease and go into respiratory failure. This requires breathing support with a ventilator. The median time to critical disease and admission to an ICU (intensive care unit) is 8 to 12 days after the illness begins. In about half of people with critical disease who require ventilator support, COVID-19 will be fatal.

Was this helpful?