Coronavirus: What Kidney Disease Patients Need to Know
Was this helpful?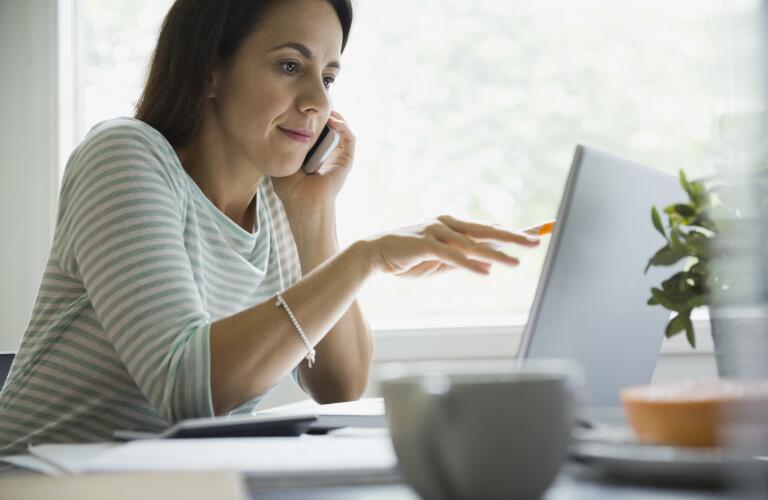 As cases of COVID-19, the disease caused by the novel coronavirus, continue to climb, we are all learning how to adjust our lifestyle and behaviors to keep ourselves safe. But if you have a chronic medical condition like kidney disease, you likely have additional concerns about how coronavirus may affect you or what you should do during this time. Here are some important things to keep in mind.

Though we know the majority of people who are diagnosed with COVID-19 will have a mild illness, there's no way to predict how any particular individual will respond to the virus. However, according to the Centers for Disease Control and Prevention (CDC), older adults and those with chronic medical issues are at a higher risk of becoming more seriously ill. To reduce your likelihood of becoming sick, take the following precautions:
Be sure to receive the recommended basic and booster doses of the COVID-19 vaccine.
Avoid contact with anyone who is sick.
Wash your hands with warm soapy water for at least 20 seconds frequently throughout the day, especially before eating, after being in public, and after blowing your nose, coughing, or sneezing. Use hand sanitizer if handwashing is not an option.
Don't touch your eyes, nose, or mouth with unwashed hands.
Disinfect surfaces you touch often, such as counters, light switches, and cell phones.
Stay home as much as you can, especially if there is an outbreak in your area. If you do go out, keep at least six feet of distance between you and others. Try to avoid frequently touched public surfaces, including elevator buttons and door handles.
Keep a good amount of supplies on hand, such as kidney-friendly food and medications. Consider asking family or friends to assist you with this, so you don't have to leave your house.
Be aware symptoms of COVID-19 generally appear 2 to 14 days after you've been exposed. Contact your doctor if you develop a fever, cough, shortness of breath, or any new illness symptoms.

Yes! Though your doctor may suggest rescheduling routine appointments or performing them remotely via phone or computer, dialysis appointments should be kept as scheduled. Even missing one treatment can have significant consequences for your health.

During this public health crisis, dialysis centers are taking extra steps to prevent the spread of COVID-19. You may be asked to wait in your car until it is your turn to be seen. Before entering, you should be screened for fever or signs of respiratory illness and asked about any known exposure to the virus. Sick patients should be given masks and separated from healthy patients by at least six feet at all times. Cleaning procedures known to kill the coronavirus should be implemented at the facility. Contact your dialysis center if you have any questions or to notify them ahead of time if you are feeling ill.

Out of an abundance of caution, to prepare for an emergency situation that could prevent you from making it to a dialysis appointment, the Kidney Community Emergency Response Coalition suggests keeping a food supply of their 3-Day Emergency Diet. While it's not a replacement for dialysis, it can help reduce the amount of waste that builds up in your blood.

If you've had a kidney transplant, you are required to take medications that suppress your immune system, which places you at a greater risk of getting sick. It's important to continue to take that medication as prescribed. However, you should be extra vigilant about taking precautions to avoid exposure, and let your doctor know if you develop any new symptoms.

Many people with kidney disease rely on medications, such as blood pressure drugs, to control their symptoms and prevent disease progression. These medications should be taken as directed, unless otherwise ordered by your doctor. Per the CDC, there is no evidence that any particular drugs should be discontinued to decrease the risk of getting COVID-19 or make it less severe.

On the opposite extreme, you also shouldn't be hoarding medication at this time. While it's essential to have an adequate supply, stocking up unnecessarily can decrease the availability for others that need it. The U.S. Food and Drug Administration (FDA) is closely monitoring our drug supply chain.
As a new virus, our knowledge of COVID-19 continues to grow rapidly, and as a result, recommendations for kidney patients may change over time. Your healthcare provider should remain your most primary source of guidance over the upcoming weeks.
Was this helpful?