Coronavirus, Flu, Cold or Allergies? Know the Symptoms
Was this helpful?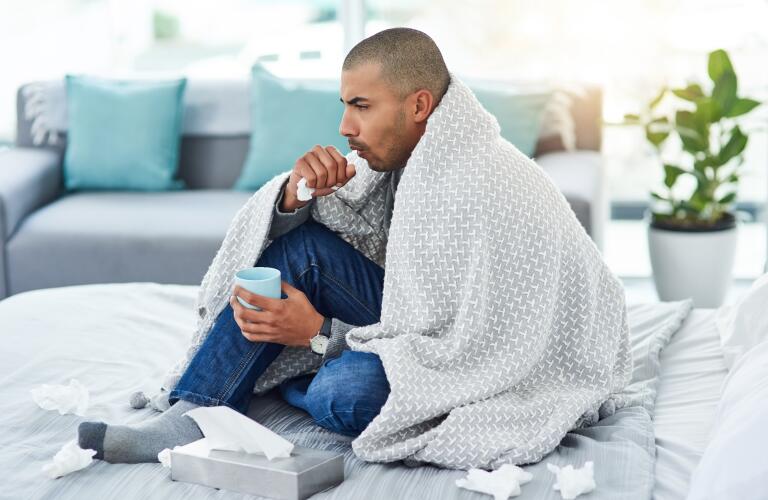 Most people know the symptoms of the common cold, but what about seasonal flu (influenza) and the novel coronavirus disease (COVID-19)? The COVID-19 Symptom Comparison Chart can help you figure out whether it's a cold, flu or COVID-19. But now that spring is here, is your runny nose the beginning of an infection or is it allergies? Some symptoms overlap between all three viral illnesses and spring allergies, so it's important to know the differences.
Without a lab test, the novel coronavirus disease is difficult to diagnose because COVID-19 symptoms are not specific to coronaviruses and other respiratory infections. Coronavirus symptoms tend to come on gradually, over several days.
The eight most common COVID-19 symptoms, in order, are:
Runny nose and sinus congestion are very uncommon in COVID-19. Also, less than 10% of infected individuals experienced nausea, vomiting, diarrhea, or stuffy nose according to a joint report by the World Health Organization and China based on 55,924 COVID-19 patients.
Symptoms of mild COVID-19 cases last 3 to 7 days, but it can take a couple of weeks for symptoms to subside. With severe COVID-19 cases, it may take several weeks or longer to recover.
Symptoms of flu come on suddenly and include:
Cleveland Clinic created a mnemonic, F.A.C.T.S. to remember flu symptoms: Fever, Aches, Chills, Tiredness, Sudden onset.
Frequent symptoms common to coronavirus and flu are fever, cough and fatigue. The distinction is coronavirus tends to cause shortness of breath and produces phlegm (from the respiratory system), but influenza does not unless pneumonia develops.
Flu symptoms last 5 to 7 days, which is slightly shorter than cold symptom duration.
Like coronavirus symptoms, cold virus symptoms come on gradually, but the symptom set is different.
Common cold symptoms include:
Some people develop fatigue and body aches, but those symptoms are not as frequent as they are with flu. It is rare to have fever, chills or headache with a cold. However, if there is fever related to common cold, it is below 100.4°F. Most people can function fairly well with a cold, but not with the flu.
The common cold lasts 7 to 10 days; if present, cough can last longer.
Allergy symptoms come on gradually during allergy season, but they may flare up suddenly on high pollen days.
Seasonal allergy (hay fever) symptoms include:
Your symptoms are most likely due to allergies if you tend to develop these symptoms at the same time every year and your first symptoms involve your eyes and nose. Seasonal allergies do not cause a fever or body aches, but you may feel tired.
Although allergy symptoms may continue for days, they don't get worse with time; whereas, viral respiratory infections get worse within a short period of time. Over-the-counter allergy medicines usually clear up symptoms.
When in doubt, contact your doctor for a symptom evaluation, especially if you have difficulty breathing or chest pain. Simply communicating your symptoms to a healthcare professional can reassure you that you do not have coronavirus and point you in the right direction to reveal the cause of your symptoms.
Was this helpful?