Coronavirus and Heart Failure: What You Need to Know
Was this helpful?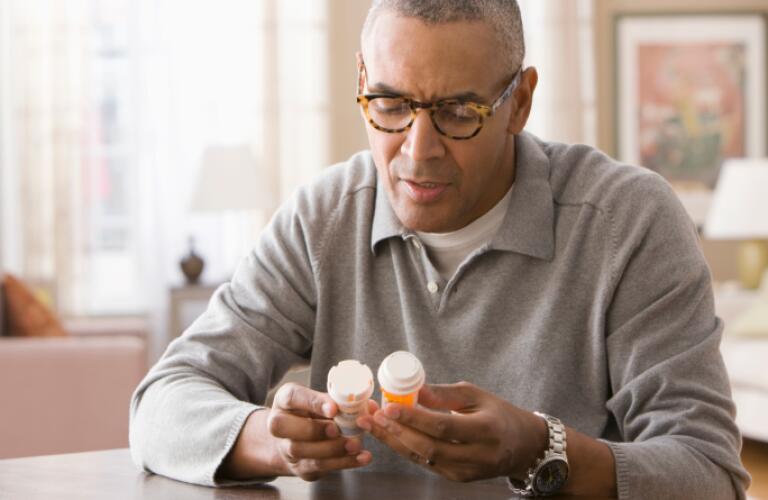 Doctors first identified the new coronavirus that causes a disease called COVID-19 in December 2019. Since then, we've been learning more about this serious disease and its implications for the health of millions worldwide. While the majority of people who contract the disease have mild cases that may feel like a bad cold, it now appears some individuals, such as people living with cardiovascular disease, could be at higher risk of serious complications resulting from the virus, which may necessitate a hospital stay.
As our understanding of COVID-19 evolves, we're also learning how the virus may worsen certain cardiovascular diseases like heart failure. To help prevent any complications, it's best to follow general health guidelines and your doctor's advice for staying as healthy as possible during this challenging time.

The virus causing COVID-19 spreads easily from person to person in a manner similar to seasonal influenza (flu). Like the flu, coronavirus spreads through respiratory droplets which are released into the surrounding environment when an infected person coughs or sneezes. Most people already know that COVID-19 may cause severe respiratory symptoms; in the most serious cases, these symptoms may worsen and result in respiratory failure.

However, doctors have also discovered that COVID-19 may play a direct role in heart muscle injury, which may make heart failure worse. One recent study actually showed heart injury as one of the most common complications of coronavirus infection.

Doctors use certain blood tests to evaluate the extent of injury to the heart muscle. Levels of a certain group of proteins, called troponins, are usually higher than normal in people with damaged heart muscles. However, doctors have also learned that COVID-19 may elevate troponin levels within an infected person, making cardiac complications more likely.

Unfortunately, people diagnosed with heart failure, COVID-19, and high troponin levels usually have worse outcomes compared to other, healthier individuals. In people diagnosed with COVID-19, high troponin levels have been linked with respiratory failure, kidney injury, heart rhythm changes, and blood clotting problems.

Doctors continue to learn about the coronavirus causing COVID-19 as a growing number of people become infected. But healthcare professionals have already discovered a disturbing trend involving people with heart disease. Early reports show as many as 40% of people hospitalized with COVID-19 also have some kind of cardiovascular disease, such as heart failure. While we aren't exactly sure why this is happening, it's thought that the virus may make it harder for the heart to pump blood throughout the body. If you have heart failure, this may be especially serious, since your heart is already weakened.

Other theories suggest that those with cardiovascular disease may also have weakened immune systems, making it that much harder for the body to fight off infections. Further research is needed to better understand why heart disease patients seem to be at higher risk.

Fortunately, there are several steps you can take to lower your risk of coronavirus infection and stay healthy, even with heart failure. First, be sure to continue to follow your doctor's recommended heart failure treatment plan, including taking any medications your doctor suggests. If you have concerns about specific medications affecting your body's response to COVID-19, ask your doctor before you stop taking them.

Other preventative measures you can take include:
Be sure to receive the recommended basic and booster doses of the COVID-19 vaccine.
Avoiding exposure to the virus by staying home, away from crowded places and sick people.
Avoiding touching any part of your face with unwashed hands.
Cleaning and disinfecting frequently touched surfaces throughout your home, such as doorknobs and kitchen counters.
Washing your hands for at least 20 seconds with soap and water. If soap and water are unavailable, use hand sanitizer containing at least 70% alcohol.
Stock up (without being excessive) on necessities so you don't have to go to the store often. Consider asking a loved one to run errands for you due to your increased risk of a severe COVID-19 case, or use a delivery service.
If possible, use telehealth video calls with your doctor for any follow-up appointments during this time, to avoid exposing yourself to the virus at the doctor's office.
It is still possible to stay healthy during the COVID-19 pandemic, but you'll need to follow your doctor's advice and other safety precautions to do so. Avoiding the virus is especially important if you have heart failure, since this type of viral infection may make it harder for your heart to pump blood effectively. If you have any questions, or if you develop any troubling symptoms, call your doctor immediately so you can quickly receive treatment.
Was this helpful?