9 Ways to Prepare for Coronavirus
Was this helpful?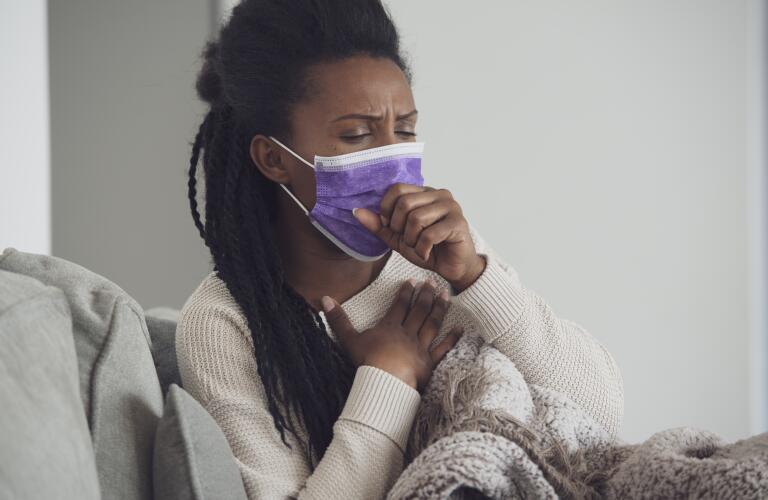 COVID-19, which stands for Coronavirus Disease 2019, is a highly contagious viral respiratory illness that started a pandemic in early 2020. Multiple factors result in outbreaks, including asymptomatic infections (people who do not know they are infected are spreading the virus), poor compliance with social distancing and mask wearing, and living situations.

Whether or not COVID-19 has hit your household, here's a look at coronavirus precautions to prevent a COVID-19 outbreak.

Get the COVID-19 vaccine.

The United States has three COVID-19 vaccines ready for use. People ages 12 and older can receive the Pfizer-BioNTech vaccine and people ages 18 and older can receive either the Moderna or Johnson & Johnson vaccine. They are all safe and very effective in preventing infection and COVID-19. Vaccination helps prevent COVID-19 outbreaks, which will help end the pandemic. (Vaccine manufacturers are now testing the vaccine in younger children.) Keep in mind that newer versions of the virus, so-called "variants," are more contagious and spreading throughout the country. Getting vaccinated will help prevent the spread of variants too.

Stay calm.

At least 10% (about 30 million) of the U.S. population has had COVID-19. There are still thousands of new cases every day, but there is no reason to panic. Most people develop a mild to moderate illness, with a full recovery within a week or two. Older people and those with preexisting conditions (including pregnancy) have a higher risk of more severe illness than the general population. It's important to know who of your family and friends could be at higher risk for more severe illness. Take extra precautions to stop the spread of the virus, including getting vaccinated. Know what to do in case you or someone close to you or in your household contracts the virus.

Make an action plan.

The CDC urges Americans to create an action plan specific to their household. Identify local organizations that can provide accurate information about the COVID-19 case counts in your community. You should also make sure you have a current list of emergency contacts for your household. This may include doctors, employers, teachers, neighbors, friends and family. Include anyone you might need to contact if someone in your household is sick. Ensure everyone who needs access to it, such as babysitters or caregivers, has it.

Do a risk assessment.

Find out if anyone in your household could be at high risk of developing complications. COVID-19 causes mild symptoms in most people, including children. In fact, some people who become infected don't even feel sick or show symptoms. However, like influenza (flu), COVID-19 can cause severe illness in some people. This includes the elderly and people with chronic medical conditions, such as diabetes, lung disease, and heart disease. If anyone in your household could be at high risk, talk with your doctor about protecting their health. Fortunately, most people can receive the COVID-19 vaccine to protect themselves.

Practice good 'respiratory etiquette' and wear a mask.

Unless you've received the recommended COVID-19 vaccine dose, your main defense against COVID-19 infection is still social distancing, wearing a mask, and practicing good personal hygiene. Keep 6 feet away from people, even if they are not showing signs of illness. People letting their guard down is one cause of COVID-19 surges. To protect yourself and keep infection rates low, practice these habits:

Avoid touching your eyes, nose and mouth.

Wear a cloth facial covering over your nose and mouth when you are out in public and cannot maintain a 6-foot distance from others. (Fully vaccinated people do not need to wear a mask.)

Cover your cough and sneeze with a tissue. Throw it away immediately. Use the corner of your elbow if you don't have a tissue.

Stay home if you feel sick. Call your doctor if you have a fever and cough.

Wash your hands regularly and thoroughly with warm, soapy water. Use alcohol-based hand sanitizer in a pinch.

Use resources wisely.

Concern about COVID-19 has caused people to stock up on medical supplies. It's wise to make sure your household has what it needs. But you need to balance this with responsible consumption. Regular soap and water is the best choice for cleaning your hands, but have a bottle of hand sanitizer as backup. It's also good to have the cleaning supplies you need for surfaces in your home. People infected with the virus can spread it before symptoms develop (or even if no symptoms develop), so health officials are advising anyone in public to wear a mask as an additional precaution. Consider purchasing or making layered cotton facial coverings; reserve medical, disposable masks for healthcare workers.

Plan for changes at school, childcare or work.

Coronavirus continues to cause many disruptions to our way of life. Kids wear masks at school or switch to remote learning, events are restricted, and people are working from home, laid off, or furloughed. These changes are drastic for some people. But, COVID-19 poses a threat to every community. COVID-19 vaccination, social distancing, and standard infection control measures will continue to take the burden off the healthcare community. Before making plans, check the guidelines and restrictions in your community and your destination.

Prepare for home isolation.

The CDC recommends having a separate room in your house for someone to be in when they are sick. If possible, designate a separate bathroom, as well. People sick with respiratory symptoms or who were exposed to someone with COVID-19 should wear a face mask around others. They also need to be diligent about washing their hands and avoid sharing personal items with others. If you think you need coronavirus testing, call your primary care doctor or an urgent care clinic.
Was this helpful?