5 Risks of Not Treating Aortic Stenosis Symptoms
Was this helpful?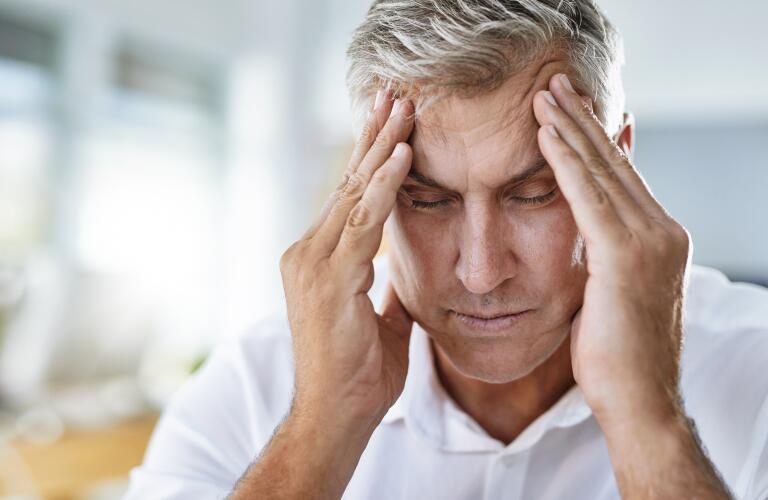 Aortic stenosis runs a spectrum of severity. In its early stages, you may have no symptoms at all. As aortic stenosis progresses, symptoms can develop and are often a sign that treatment is needed. If you have been diagnosed with aortic stenosis, you know this is why close monitoring and contact with your doctor is important.
My Aortic Stenosis Confession: Susan

But as the novel coronavirus spreads and the COVID-19 pandemic continues, you may be feeling hesitant to let your doctor know if your symptoms are worsening, and you may feel unsure about pursuing treatment. However, there are serious risks associated with untreated aortic stenosis. Here's what you need to keep in mind.
Aortic stenosis refers to a narrowing of your aortic valve, the connection between your heart and aorta. Your aorta is your main artery, and it sends oxygen-rich blood throughout your body. When your aortic valve doesn't open fully, the blood flow from your heart to the rest of your body is decreased, and your heart has to work harder to compensate. Over time, your heart can become damaged from the increased workload, so if you don't treat your aortic stenosis, you're at risk for these five things:
1. Irregular heart rhythms

Ongoing aortic stenosis can eventually damage the chambers of your heart, causing them to thicken and enlarge from the extra work. This affects their ability to contract and pump blood. Dangerous arrhythmias–irregular heartbeats–such as atrial fibrillation can develop as a result.

Blood clots may form as a result of aortic stenosis. If a blood clot breaks off and travels to your brain, it can lead to a stroke. Blood clots can also cause problems in other parts of your body, such as your intestines or kidneys.

Aortic stenosis can reduce the blood flow to your brain, causing you to feel dizzy or lightheaded at times. Fainting, also called syncope, may occur with more severe cases. Fainting episodes could lead to serious injuries from a fall or even a car accident.

As your heart becomes weaker, it may not be able to pump out enough blood to meet your body's needs; when this occurs, it's referred to as heart failure. Blood can also back up into your lungs. Symptoms such as fatigue, shortness of breath, and swelling in your lower extremities can be indicative of heart failure.

Severe and symptomatic aortic stenosis has high mortality rates. Survival rates without aortic valve replacement are only 50% after two years and drop to 20% after 5 years.

Don't ignore any heart symptoms! If you think you may be having a heart attack or a stroke, call 911 immediately. In spite of any worries about COVID-19, it's critical to get the care you need since delays in treatment can have serious repercussions. Know that hospital systems are working hard to keep their environments safe for all patients.

Non-emergencies need to be reported to your doctor as well. Changes in your symptoms can indicate you need a change in your treatment. Some appointments may be conducted remotely via telehealth, limiting your possible exposure to the coronavirus. Your doctor will advise you on what's appropriate for your case.

Medications, like diuretics and beta blockers, can be used to treat symptoms of heart failure or abnormal heart rhythms. But aortic stenosis can only be corrected with procedures that repair or replace the aortic valve.

Balloon valvuloplasty is a procedure that may be used prior to or instead of aortic valve replacement, although it's performed less frequently than in the past. A thin, flexible tube, called a catheter, is used to guide a balloon through an artery in your arm or groin to your aortic valve. Once in place, the balloon is inflated, pushing open your aortic valve. The balloon is then deflated and removed with the catheter. For most adults, however, this is only a temporary repair before the aortic valve narrows again.

Surgical aortic valve replacement (SAVR) has traditionally been used to treat severe aortic stenosis. Using this method, which is also called open-heart surgery, your chest is opened up, allowing for the removal of the damaged aortic valve and its replacement with a new prosthetic valve. Recovery from SAVR may take a while, and your doctor may recommend you try cardiac rehabilitation if it is safe to do so. However, a less invasive alternative called transcatheter aortic valve replacement (TAVR) is also approved for all aortic stenosis patients, with a short recovery time that can help you avoid prolonged hospitalization or cardiac rehab. TAVR uses a catheter guided through an artery in your thigh or an opening in your chest to deliver a folded-up replacement aortic valve. The valve is then implanted and expanded in the area of your damaged aortic valve, taking over its functioning.
Remember, only your doctor can determine if you need treatment for your aortic stenosis or which treatment is best for you—and that can only happen if you are taking an active role in your healthcare. Keep your doctor's appointments (whether in-person or virtual) and let your doctor know about any changes in your symptoms. Whether we are in the midst of a pandemic or not, that should always be your priority.
Was this helpful?