3 Reasons Not to Delay Valve Replacement With TAVR
Was this helpful?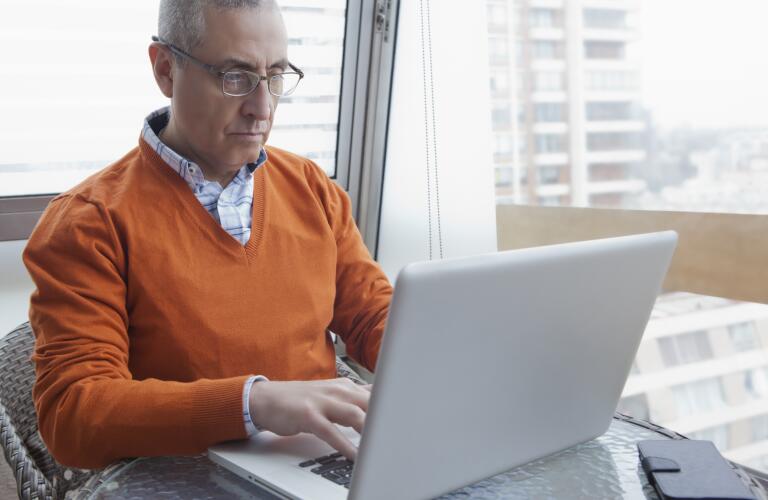 If you have aortic stenosis (AS), you may have been told you'll need a valve replacement in the future. Though it's normal to have some concerns about undergoing any procedure, in the midst of the COVID-19 pandemic, you may be feeling even more hesitant. But it's important to realize there are times when valve replacement, including minimally invasive transcatheter aortic valve replacement (TAVR), should be seriously considered. As states resume elective medical procedures, here are some reasons you might not want to wait any longer to replace your aortic valve.

Aortic stenosis refers to the narrowing and thickening of your aortic valve, which controls the flow of blood from your heart to your aorta and out to the rest of your body. As AS worsens, your heart has to work harder to supply your body with the oxygen-rich blood it needs. This demand on your heart can take its toll, and if aortic stenosis remains untreated, it can lead to heart failure and death.

In the past, aortic valve replacement required open heart surgery–your doctor may refer to this as surgical aortic valve replacement (SAVR). But an alternative procedure, TAVR, is less invasive. TAVR uses a thin, flexible tube to guide a new replacement valve through a blood vessel in your thigh up to your heart. In some cases, the tube will enter through a small chest incision. Once in place, the replacement valve expands, taking over the function of the old valve.

According to the American Heart Association, the average survival rate for severe aortic stenosis without valve replacement is only 50% after two years. Several studies have also shown delaying treatment for people with severe and symptomatic aortic stenosis results in higher mortality rates. But we also know that COVID-19 can be more serious in people with underlying medical conditions, including heart disease, and care should be taken to avoid potential infection.
My Aortic Stenosis Confession: Susan
So, it's a very patient-specific decision when it comes to determining the right time to undergo valve replacement. Your doctor will consider your case individually, weighing the risks and benefits of undergoing TAVR during the ongoing pandemic, and will advise you when it's best to proceed. Since balancing hospital resources is especially important at this time, if you are an appropriate candidate, TAVR may be recommended over SAVR since it requires a shorter hospitalization and is unlikely to result in a need for intensive care.

Though patient safety is always a healthcare priority, extra precautions are being taken during this time to prevent spread of the virus and keep you safe during your procedure. Common practices include:
Creating separate hospital wards specifically for COVID patients and specifically for non-COVID patients
Screening all patients and healthcare workers for symptoms of COVID-19, such as temperature checks
Ensuring adequate personal protective equipment for staff
Requiring all patients to wear masks
Prohibiting visitors unless necessary
Cleaning and disinfecting facilities and equipment regularly and thoroughly
When preparing for TAVR, ask your doctor about what protective measures are in place at your facility.

It's essential you continue to be closely monitored if you have aortic stenosis. Whether you have in-person appointments with your doctor or utilize telehealth visits during this time, be sure to let your doctor know if you experience any changing symptoms, as this may be a sign you need surgery sooner than anticipated. Notify your doctor if you notice any of the following:
COVID-19 has brought some new challenges to our healthcare system, but that doesn't mean it's time to brush your health concerns to the side. In fact, just the opposite is true. Keep an open line of communication with your doctor to ensure your aortic stenosis is properly managed, and don't delay treatments that can help you live a healthy life.
Was this helpful?