What to Expect With a Telehealth Appointment for COPD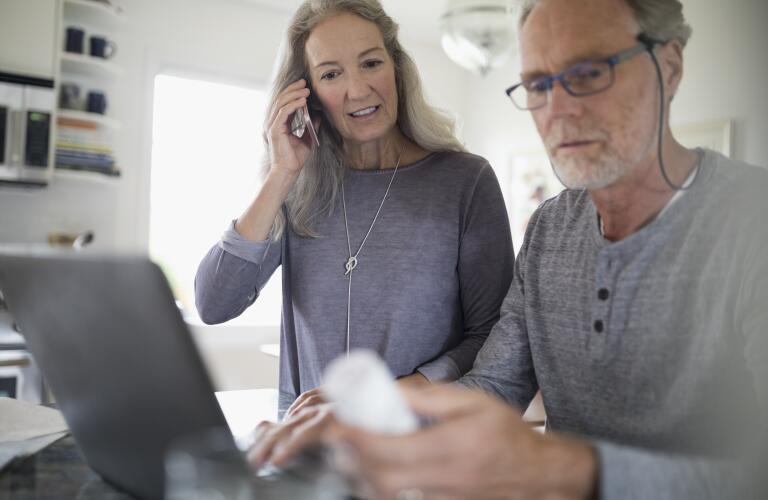 The number one goal of treatment for chronic obstructive pulmonary disease (COPD) is to control symptoms so they don't advance to an exacerbation, which is a worsening of symptoms that can lead to hospitalization. In the United States, people living with COPD currently experience exacerbations up to three times a year on average. Telehealth enables patients to receive medical care without traveling to the doctor's office and its use is increasing in the U.S. Telehealth for COPD isn't just about convenience; numerous studies have shown telehealth to be effective in reducing COPD exacerbations and hospitalizations. Talking to your doctor using telehealth can seem intimidating if you've never tried it before, but it can help to know what to expect.
A telehealth appointment is a virtual doctor visit with a pulmonologist, primary health care provider, or other member of your healthcare team. Telehealth can be conducted over phone call, text message, or most commonly, video chat. These visits take place on your phone, computer, or tablet, but aim to mirror the interaction and experience you would have if you were seeing your doctor in person.
During your telehealth visit, your doctor will ask you about any new or worsening symptoms, check on data from any monitoring tools you use, and discuss your treatment plan with you.
Before your telehealth appointment, make sure to download any special video conferencing apps your doctor requires–it might help to do a trial run so you're comfortable with the program. Your doctor's office may be able to offer training so you feel confident using the video app before your appointment. Charge your phone, tablet, or computer so it's ready for your call, and find a quiet place in your house where you can engage in the call without distractions. It can also be helpful to write down symptoms you're experiencing, any problems with your medications, or anything else you want to discuss with your doctor.
Sometimes, your doctor may ask you to use self-management tools such as smartphone apps that allow you to track your symptoms daily and send the information to your healthcare team automatically. This can help your doctor understand your COPD and provide you with better care.
Since you won't be receiving a physical exam in the doctor's office, your doctor might also ask you to use telemonitoring devices as part of your telehealth care. Telemonitoring involves having physical health monitoring equipment and sensors in your home. It can include devices to measure:
Oxygen and carbon dioxide levels
Environmental sensors can even assess air quality in your home and report the presence of indoor pollutants like smoke.
You'll receive instructions on how to use the equipment, and the information it records will be sent to your healthcare team. Some systems can also flag signs of a worsening condition and send alerts.
There can be a learning curve with telehealth, just like with any new technology. But with training, practice, and preparation, it's likely you can receive great medical care from your home using telehealth. Studies show patients with COPD who participate in telehealth and telemonitoring generally feel positive about their experiences. They report that they feel safe knowing they're being monitored and their doctor is keeping track of their symptoms, and they often feel empowered by taking on the self-management of their COPD.
Was this helpful?