PATIENT VOICES

My COPD Journey: Connecting With My Pulmonologist

Was this helpful?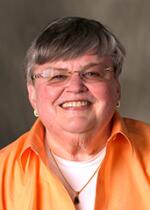 I was diagnosed with chronic obstructive pulmonary disease (COPD) in 2000, and since then, it's been a long, winding road of treatments, lifestyle changes, and procedures to stay healthy. Finally, I'm in control of my symptoms, and finding a pulmonologist was a huge part of that.
I'd been a smoker for most of my life. As early as 1985, I started experiencing the tell-tale symptoms of COPD: shortness of breath, wheezing, chest tightness, excess mucus, and an ongoing cough. In 1992, I finally quit smoking, but I continued to struggle with these symptoms. It wasn't until 2000 that I made an appointment with my primary care doctor to address these issues. He ordered a spirometry test for me, which is used to diagnose COPD, asthma, and other breathing problems. A spirometry test measures how much air you inhale, how much air you exhale, and how quickly you breath air out. The test showed that my lungs were functioning at 37% of what they should have been. It was clear that I had COPD and needed to treat it. My doctor prescribed inhalers and monitored my condition.
When I heard my diagnosis, I wasn't really surprised. Because of my symptoms, I'd known deep down that I likely had COPD, but I was in denial about the reality I faced. I grew up in a small town in Iowa where a lot of people end up with COPD. Some of these same people watched their parents die of COPD, so people generally thought of the diagnosis as a death sentence. When they learned they had the condition, they tended to give up trying to treat it. I felt the same way at first.
But two years later, my breathing was so impaired that I needed supplemental oxygen full-time. In February of the next year, I was hospitalized for respiratory failure. Being unable to breathe on my own was a scary wake-up call. I was overweight and had not been taking good care of myself. That experience made me realize I needed to take charge of my health. First, I had to admit to myself that I had COPD and figure out how to manage it.
When I asked the doctor what I should do, he said my health problems would improve a lot if I lost weight. So I began working with a dietitian to learn better eating habits. I lost some weight, but I realized I was missing the exercise component. I consulted my primary care doctor, who encouraged me to exercise and gave me instructions to dial up my oxygen as needed during activity. I started riding my exercise bike and soon added a treadmill to my home gym. Over the next 18 months, I lost more than 100 pounds. I was able to go off other medications for other health conditions, and I no longer needed oxygen or my CPAP machine, a breathing device that supplies air while I sleep. I felt in control of my COPD and even got involved as a COPD patient advocate. Since then, I haven't stopped moving!
Partnering With My Pulmonologist
Unfortunately, getting to a healthy weight didn't spell the end of my health issues. In 2004, in preparation for a clinical trial test, I had a CT scan of my lungs that provided more detailed information than an X-ray. The scan revealed nodules on my lungs, which could have been cancer-related. My primary care doctor immediately referred me to a pulmonologist, a doctor who specializes in respiratory tract conditions. Fortunately, the pulmonologist determined that the nodules were harmless. He then shifted his focus to my COPD and explained how I should be controlling my symptoms. Up until this point, I had been trying to figure out how to manage my symptoms on my own, with my primary care doctor's support. When the pulmonologist said I had been doing everything right, it was an incredibly empowering moment for me. He too encouraged me to keep up my exercise to manage my COPD.
I began seeing this pulmonologist once a year or as needed. When I retired and moved out of the area, I spent a full year looking for a new pulmonologist. I did a lot of research on doctors, talked to other people with COPD, consulted with my current physicians, and used my connections through my COPD advocacy work. I even had an appointment with a pulmonologist who I ultimately decided I didn't want to work with. I was looking for a doctor who would truly partner with me to find treatments and trust that I knew my personal signs and symptoms very well.
Eventually, I found a young pulmonologist who was interested in my COPD advocacy work and in my knowledge of COPD. He appreciated what I was able to learn at professional conferences. He became my advocate and worked with me to find the best treatments and lifestyle interventions possible. He prescribed different medications and agreed I should apply to participate in a clinical trial for endobronchial lung volume reduction, a noninvasive procedure that seals off portions of the lungs not working well, so the healthier portions can take over the lung function. He encouraged me to keep up with my exercise, and I always felt supported by him. Unfortunately, he is moving out of state soon, but he's recommended an excellent pulmonologist for me to begin working with. I feel confident that if my COPD flares up, I will be well taken care of.
If you are experiencing symptoms of COPD or have chronic bronchitis every winter, ask your doctor about getting a spirometry test or pulmonary function test. These tests are required to make a proper COPD diagnosis. Ask for a referral to a pulmonologist or book an appointment yourself. Your primary care doctor may not be aware of the testing and treatment options available. It's important to work with a doctor who specializes in your health condition, who understands you as an individual patient.
Once you've made the connection, ask your pulmonologist about getting involved in a pulmonary rehabilitation program. A pulmonary rehab program will provide you with education and support to make difficult lifestyle changes under the guidance of a team of specialists. They will spend more time with you than your doctor is able to, and their support can help you commit to controlling your COPD. It isn't easy to find the right doctor, quit smoking, change your eating habits, or start an exercise program, but these things will greatly improve your quality of life with COPD–they did for me. Now, if my COPD flares up, I know I have a great pulmonologist to support and advocate for me.
Jean Rommes, Ph.D., was diagnosed with COPD in 2000. She is retired from a 35-year career in vocational rehabilitation and is now an active COPD patient advocate. She lives in Des Moines, Iowa.
Was this helpful?