How Telehealth Can Help People With COPD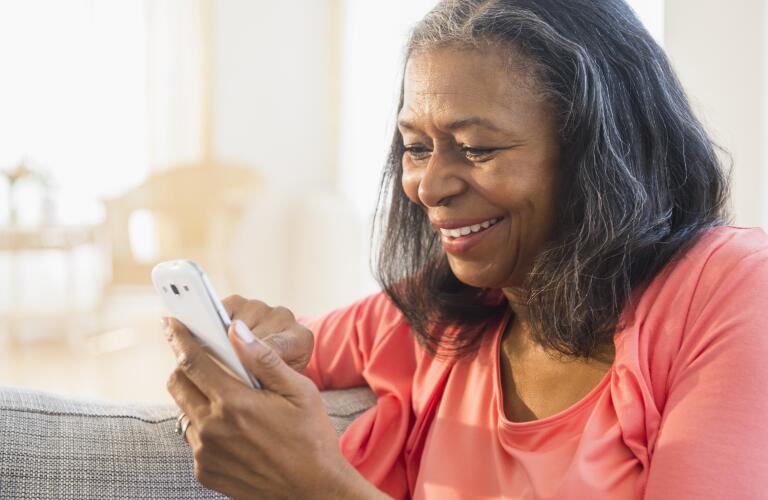 Nearly 16 million people in the United States are living with chronic obstructive pulmonary disease (COPD), a group of respiratory conditions that block airflow and make it hard to breathe. These conditions, including chronic bronchitis and emphysema, can't be cured, but they can be well controlled with ongoing treatment and monitoring. Telehealth, which is medical care via phone call, text message, or most commonly, video chat, helps people with COPD by making access to specialists easier, supporting better self-care, and extending pulmonary rehabilitation services.
Not everyone with COPD is able to physically visit their pulmonologist and get the care they need to minimize symptoms and help prevent exacerbations–when symptoms are so severe they require hospitalization. You may live in a rural area with limited healthcare resources, or it may not be safe for you to visit a healthcare facility due to the risk of infection from other people. During the COVID-19 pandemic, for example, telehealth has made it possible for many people with COPD to receive care from the safety and comfort of their homes.
A key focus of telehealth for COPD is helping people follow their treatment plans. Research has shown that self-management with a written action plan and ongoing guidance from a healthcare provider reduces the risk of hospitalization.
If you have an inhaler, for example, you can talk to your pulmonologist over video chat to make sure you're using it properly to get the maximum benefit. Your pulmonologist can also use telehealth services to offer education and support around lifestyle changes to help lessen symptoms.
When exacerbations do occur, and hospitalization is necessary, telehealth makes it possible for more people to receive pulmonary rehabilitation after discharge. Rehabilitation includes stretching, breathing, and aerobic exercise to help build lung function, reduce shortness of breath, and improve quality of life. It's been proven to promote recovery and decrease the likelihood of being readmitted to the hospital. And instead of traveling to a rehab center, you can benefit from pulmonary rehabilitation through video chat with your rehab specialist.
The availability of telehealth has increased over the last few years for many conditions, not just COPD, and most insurance plans now cover it to some extent. Medicare has expanded its telehealth coverage to treat telehealth visits just like in-person appointments, and Medicaid coverage for telehealth varies by state. Talk with your insurance company and ask your primary healthcare provider or pulmonologist about your options.
Was this helpful?