PHYSICIAN VOICES

Expert Answers to Top COPD FAQs

Was this helpful?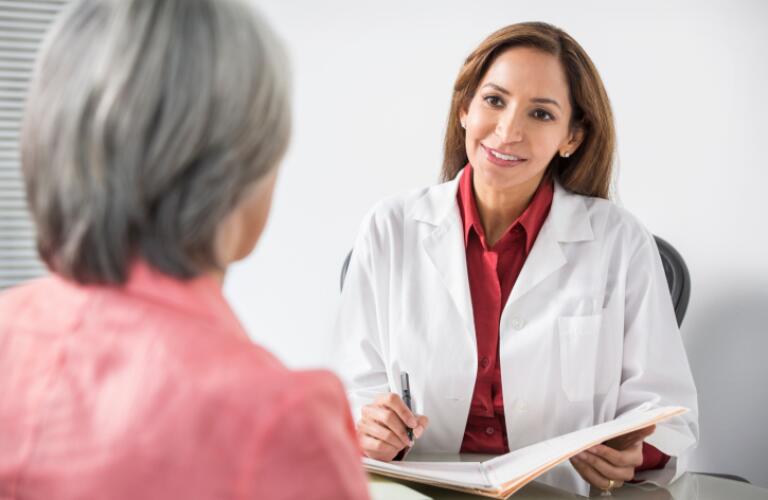 COPD can be a difficult condition to live with, but with the right doctor and treatment, you can extend and enhance your life.
Piedmont Healthcare pulmonologist Vijay Patel, MD, FCCP, answers common questions he hears from his patients about treating COPD.
A: COPD, or chronic obstructive pulmonary disorder, is an umbrella diagnosis for emphysema, chronic bronchitis, and some other lung disease processes. We tend to think of COPD as a disease mainly affecting patients who have had a history of smoking, and while that's one of the major correlations, it's not the only thing that causes it.
In COPD, the tissue of the lung is destroyed by smoke or other irritants; therefore, the lung tissues become less effective at getting oxygen into the blood.
2. Q: How is COPD treated?
A: We treat COPD with a collection of therapies. Most commonly, we'll use inhalers: short-acting bronchodilators that are used for quick relief or emergencies, and long-acting bronchodilators that you'll take for a long time to manage your COPD and keep symptoms under control. We may also sometimes use steroids to reduce inflammation, as well as oxygen therapy and pulmonary rehabilitation. Rarely, we'll try surgery.
3. Q: How do you pick the best treatment for a COPD patient?
A: First of all, if you have COPD, it's imperative that you quit smoking. But on top of that, most patients will be prescribed inhalers. We'll perform a test that measures how much oxygen is in your blood, and if there's less than 88% saturation, we'll prescribe oxygen therapy. Sometimes patients will only need oxygen when they're active, like running errands or exercising; other patients will need it all the time, or only at night. But oxygen is a crucial therapy: studies have shown that when patients with low oxygen levels are on oxygen therapy for at least 18 hours a day, they survive longer than those without oxygen.
Another option is pulmonary rehabilitation. For patients who have shortness of breath but can still function, pulmonary rehab helps build up their muscles and endurance and increases their exercise capability. It's kind of like going to physical therapy or the gym, but focused on exercise techniques that help improve breathlessness. They may also meet with a respiratory therapist to help them learn breathing techniques to improve shortness of breath.
For patients with very advanced disease. Surgery might be an option, including lung transplants. But it's not something we do very often.
4. Q: What is a COPD exacerbation?
A: When COPD exacerbates, or flares up, a trigger inflames the airways, worsening symptoms. This trigger is commonly a viral infection, but changes in weather can also cause a flare. You can prevent COPD exacerbations by avoiding people who are sick, always getting your flu shot, eating a diet rich in vitamins and nutrients that will keep your immune system strong, and staying active.
5. Q: What do you wish your COPD patients knew?
A: Number one, stop smoking. It's hard to quit and it's hard for me to convince patients to stop. So that's one battle that my patients and I face. But number two, I wish patients understood how important exercise is. Just the smallest amount of activity, like taking a 10 to 15 minute walk, makes a big difference in their ability to manage their COPD and symptoms. A lot of my patients don't do anything—they just sit on the couch and their only activity is visiting the doctor and going to the grocery store. I try to encourage them to get outside and walk around the block, or get on a stationary bicycle at home—even just to walk around their house. Walking gets your legs moving, your heart pumping, and naturally makes you breathe more deeply. It all adds up to improving endurance, lung capacity, and overall quality of life.
Was this helpful?