A Guide to Follow-Up Care After Colon Cancer
Was this helpful?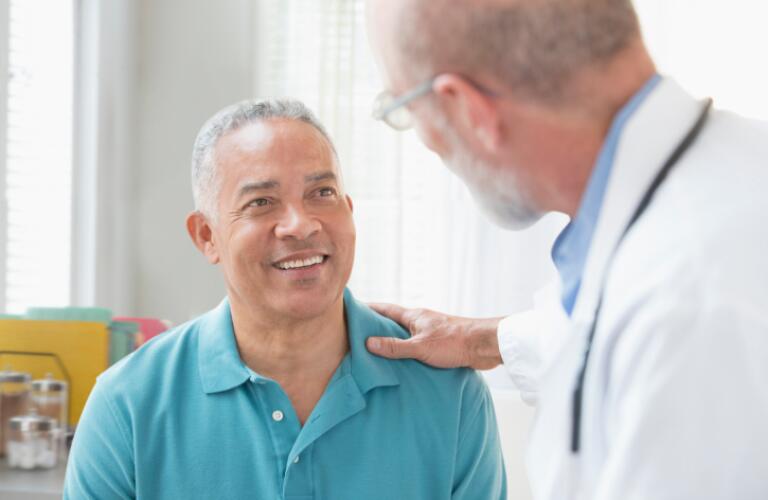 The end of treatment for colon cancer is a goal that takes a lot of time and strength to achieve. Once treatment is complete, a natural question for many people is what's next?
You'll still need follow-up care from your doctor and colon cancer care team to monitor your health. One of the most important parts of follow-up care is to catch any cancer that returns.
Follow-up care also helps deal with lingering side effects from your colon cancer treatment. These could include high blood pressure or heart or lung problems. They also could include problems with your nervous system, joints or bones.
Everyone's schedule for follow-up care is different. You and your doctor will determine the best follow-up care for you based on your cancer and treatment. Follow-up care usually involves regular checkups with your doctors. You'll also need tests. These usually include sigmoidoscopy or colonoscopy and imaging tests like CT (computed tomography).
You'll probably meet with your doctor every 2 to 3 months for about two years. It's possible for colon cancer to come back, even after treatment. If this happens, it's usually within the first two years, and almost always within five years. However, even five years after treatment you may need follow-ups to continue to look for polyps.
Your follow-up care team will look for any new colon polyps that develop. About 1 of every 5 people with colon cancer will have another polyp. With frequent follow-ups, polyps can be removed before cancer grows.
Your follow-up visits are a good chance for you to ask your doctor questions. You may want to ask:
How often will I need follow-up tests?
What kinds of tests will I need?
Who can help coordinate my follow-up care with the treatment team?
How likely is it that my cancer will return?
How long will I need follow-up care?
What warning signs should I look for? What should I do if I see them?
What should I do to take care of myself, now that I've had colon cancer?
Part of your follow-up care is about taking good care of yourself. It's normal to feel depressed or anxious about cancer coming back after treatment. Ask your doctor about resources and ways to help you cope if you're struggling with emotional issues. Some people benefit by joining a support group. Others practice relaxation techniques to help them deal with stress and worry.
A nutritious diet can help you recover from colon cancer and may help lessen the chances of it returning. Limit your alcohol intake. Don't use any tobacco products. It's also important to maintain a healthy body weight and get plenty of exercise. Regular exercise can help you manage your weight, improve your energy levels, and battle depression.
Was this helpful?