This Year's Flu: 6 Must-Know Facts for Families
Was this helpful?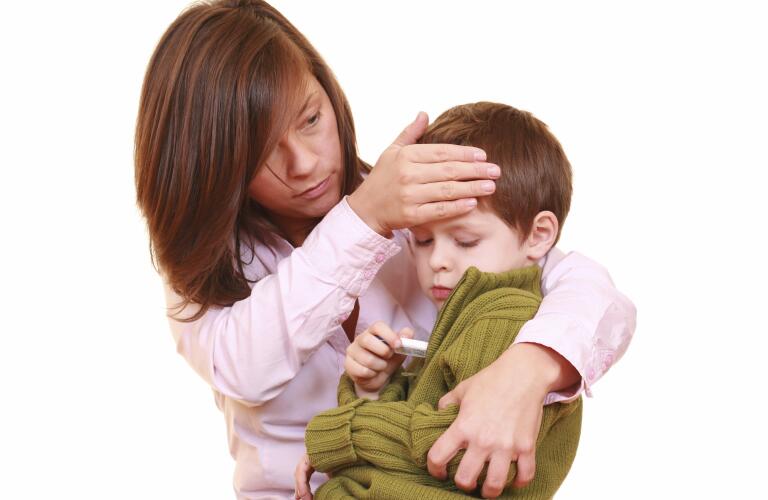 It's important to take any flu season seriously, but this year's outbreak has been particularly severe and widespread, affecting the entire continental United States. At least 37 children had died from flu as of Jan. 20, 2018, with nearly 12,000 people hospitalized due to flu or related complications, according to the Centers for Disease Control and Prevention (CDC).
What can you do to protect yourself and your family during this flu epidemic? Here are some important points to consider.
1. This year's flu season is more severe than most.
It's difficult to know yet where the current flu season ranks compared with others, but the director of the CDC's influenza division said the far-ranging activity this year was the worst his team had seen in 13 years of surveillance studies. "It's in a lot of places and causing a lot of flu," said Dr. Daniel Jernigan, MPH, in a January 12 press briefing. "This is a bad flu season."
Why does this year stand out? Similar to the highly severe flu experienced in 2014-2015, the predominant flu strain this season is a flu virus called H3N2. This virus causes more complications than other strains, and therefore is more likely to lead to hospitalizations and deaths.
Jernigan says this year's flu is on track to be as severe as that of 2014-2015, when 56,000 people died, including 148 children, and about 970,000 people were hospitalized. It also is more severe than any flu since the 2009 swine flu (H1N1) pandemic, judging by the percentage of people seeing the doctor for flu-related illness (6.6% as of Jan. 20; at its peak, the 2009 flu outbreak had a comparable rate of 7.7%).
Another unusual factor about this year's flu, says Jernigan, is the number of people 50 to 64 who have been hard hit. They make up the second biggest group of people hospitalized for flu this year, behind those 65 and older and ahead of children 4 and under. Usually, younger children are the second-biggest group, Jernigan says. He isn't sure why Baby Boomers seem more vulnerable to flu this year.
Finally, the uniform geographical reach of this year's flu has also alarmed experts. "We often see different parts of the country 'light up' at different times, but for the past three weeks, the entire country has been experiencing lots of flu, all at the same time," Jernigan said in the January briefing.
2. It's important to get a flu shot—and it's not too late.
Health officials are urging unvaccinated people to get flu shots, even in February or later. Flu viruses can continue to circulate into May, so you still have many weeks in which you and your family will need protection from this year's severe flu.
The stakes are high: A 2017 study of children's deaths from flu showed vaccination reduced a child's likelihood of dying from flu by up to 65%. In the same study, only about 24% of the children who died had received vaccinations.
Research shows flu vaccines can prevent hospitalizations and deaths for adults too. The CDC estimates that in the 2015-2016 flu season, for instance, flu shots fought off more than 5 million cases of influenza and prevented at least 3,000 deaths.
3. It's true this year's vaccine has been less effective—but it's still worth getting.
The CDC says this year's flu shot may be only about 30% effective against H3N2 virus, based on past years' effectiveness. (Studies assessing this year's effectiveness haven't begun.) This is due in part to the difficulty experts have in predicting which flu strains to put into vaccines each season. Another factor is that flu viruses mutate, sometimes changing so much that the vaccine becomes less effective against them. This is particularly true for H3N2.
However, the flu shot contains protection against other flu viruses as well. There are three types of flu viruses: A, B and C. This year's shot covers two A viruses (H3N2 and H1N1) and two B viruses. Vaccines usually are more effective against H1N1 and B strains, although at their most successful may only be 60% effective.
Still, even if flu shots don't prevent you from getting the flu, research shows they can shorten the length and severity of your illness, preventing complications that can lead to hospitalization or death. Flu vaccines also carry minimal side effects, meaning for most people, the rewards far outweigh the risks.
If you are 65 or older, special vaccines are available that boost effectiveness. Talk to your health provider about these and other measures you can take to protect yourself from this year's flu.
4. Antiviral treatment–especially within 48 hours–can save lives.
If you contract the flu, the CDC recommends receiving antiviral flu medications as soon as possible after flu symptoms develop, especially for people in certain high-risk groups, including:
The CDC advises doctors not to wait for lab results for flu if a high-risk person presents with symptoms, and instead begin immediate antiviral treatment. The CDC also suggests doctors let some high-risk people call in with symptoms and receive a prescription so medication can be started before they are seen in the office.
In some instances, antiviral medication can be given preventively, such as if a person at high risk for complications is exposed to someone with flu, or for residents in nursing homes who are exposed, in order to prevent institutional outbreaks. Consult with your doctor about pre-emptive antiviral medication if you are at high flu risk.
Some areas of the country have reported shortages of antiviral medication. The CDC says the national supply should meet needs, but you should call ahead before picking up your prescription to make sure it's in stock. If it isn't, you may need to check with different pharmacies or have your pharmacist check with other distributors.
5. Some flu symptoms warrant immediate, emergency medical care.
For some people, flu can progress very rapidly, from the typical first symptoms—fever, aches, headache, cough and sore throat—to life-threatening complications within a matter of 48 hours.
Emergency warning signs for children include:
In adults, danger signs include:

6. Other preventive steps can help keep flu at bay.
The overwhelming majority of American families will survive this flu season. Still, it's important to take precautions. As the flu season rages on, consider these steps, in addition to getting the flu vaccine:
Was this helpful?