The Link Between Smoking and Chronic Pain
Was this helpful?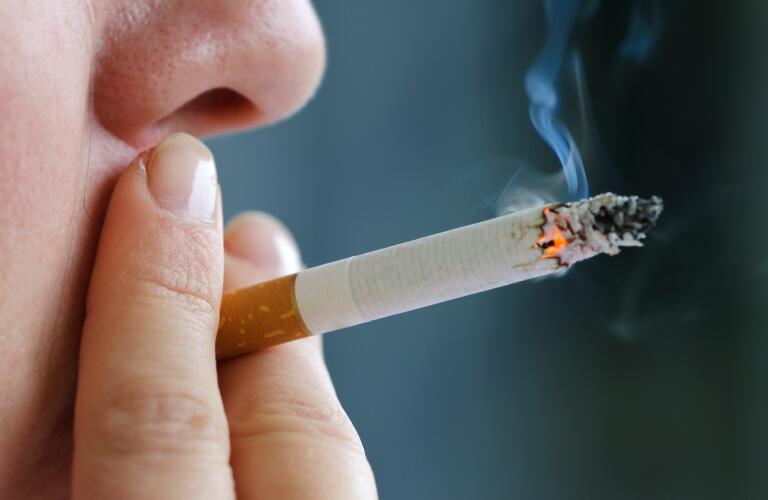 You already have plenty of good reasons not to smoke, but a study performed at the University of Kentucky linked smoking to chronic pain in women. The study surveyed more than 6,000 women over age 18 about their smoking habits and chronic pain symptoms. Chronic pain is the type of pain that lasts a long time. The types of pain asked about included neck pain, back pain, joint pain, nerve pain, headache, and pain all over the body.
The study, published in the Journal of Pain, found not only that women who smoke have more pain, but also women who are former smokers have more pain. Former smokers had a 20% increase, light smokers had a 68% increase, and daily smokers had a whopping 104% increase in chronic pain.
The link between smoking and chronic pain is not new and not limited to women. A review of 47 studies done on smoking and low back pain between 1974 and 1996 found that many of the studies linked smoking to low back pain. Here are some other types of pain that have been linked to smoking:
The short answer is that we don't exactly know. Since smoking is basically a delivery system for nicotine, most experts think that nicotine is the link. But there are about 3,000 chemicals and toxins in cigarette smoke, and many of them could contribute to chronic pain. Here are some things we do know about smoking and pain:
For one thing, an increased risk for chronic pain is one more reason to quit smoking or not to start. Smoking is the #1 cause of preventable death in America, but one in five Americans continues to smoke. Obviously, getting people not to smoke is important, but studies on smoking and chronic pain leave us with some unanswered questions:
More research is needed to answer these questions. The bottom line is that the risk of living with chronic pain is one more reason not to smoke.
Was this helpful?