How the Opioid Crisis Is Changing Pain Management
Was this helpful?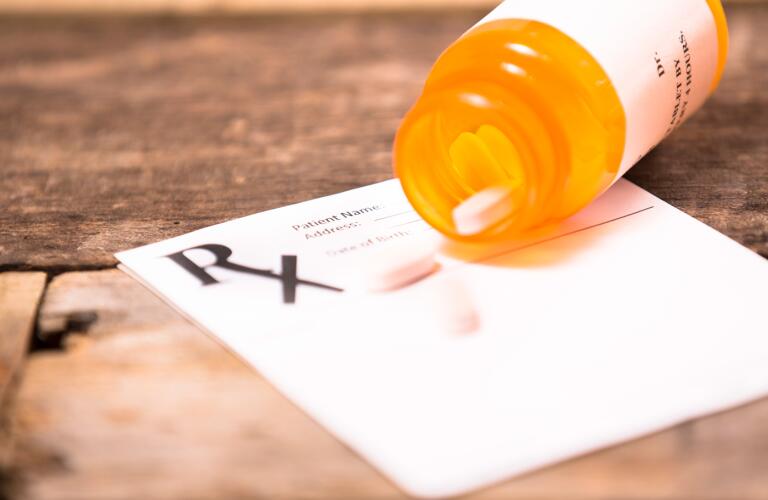 The opioid crisis in America is taking lives. In 2017 alone, there were more than 70,000 deaths related to opioid overdoses, up almost 10% from 2016, and the numbers are increasing. Prescriptions for opioids are falling, but they are still too high and leading to problems with opioid abuse and addiction. But where does the opioid epidemic—and the solutions to address it—leave patients who need pain relief? Here's a look at prescription opioid use (and misuse) and how the opioid epidemic is altering pain relief and pain management for patients and the doctors who treat them.
The original opioids, also called narcotics, were limited to a few, namely drugs like morphine and codeine. They were effective for certain types of pain, but they didn't last long and had to be taken frequently to keep working. But research development brought forth stronger drugs, like Vicodin (hydrocodone), OxyContin (oxycodone), and fentanyl. Some, like fentanyl, were introduced as a long-acting skin patch, making it particularly desirable for patients living with pain from diseases like cancer. Opioid prescriptions jumped since the early 1990s, peaking in 2010 at 81.2 prescriptions written for every 100 adults in the United States. The number dropped to 58 prescriptions for every 100 people in 2017.
Opioids help relieve pain by telling your brain you don't have pain—they interfere with the transmission of pain signals. They also calm the brain and have an antidepressant effect. They work best on acute, sudden pain, such as pain from a surgical incision or a broken bone. They don't usually work well on chronic pain, such as back pain or painful joints from arthritis, or neuropathic pain like diabetic neuropathy.
If opioids do work on the type of pain you have, they may lose their effectiveness over time, which means you would need to take them in higher doses or more frequently to continue getting pain relief. This is called tolerance, as your body begins to tolerate the drug and needs more for its effect.
Living with pain can have a significant impact on your quality of life. And if there's a way to make it go away, or at least make the pain bearable, you probably want it. Opioids seemed to be the magic pain cure. Patients who had surgery or who had broken a bone could take morphine or codeine until the pain went away. As people became more aware of how effective opioids could be, they began asking for them to be prescribed for other types of pain, regardless of how effective they would be.
Unfortunately, taking opioids inappropriately can lead to opioid abuse and opioid addiction, which can have a negative impact on your life and can lead to abuse of other drugs, such as heroin.
With the news of the ever increasing number of opioid overdoses and deaths, doctors are becoming more reluctant to prescribe opioids and pharmacies are carrying fewer of them in stock. This sometimes can affect treatment for patients who really need pain relief.
To begin to address the opioid problem, the CDC recommends managing pain with non-opioid medications as well as therapies without drugs whenever possible. Other guidelines include the use of quick-acting vs. extended-release opioids, doctor-patient discussions about the benefits, risks and expectations of treatment, and follow-up within 1 to 4 weeks of the initial prescription.
Healthcare professionals use their experience, evidence-based treatment recommendations, and the patient's symptoms to determine what type of pain reliever may best help manage pain. One method is by using the 1 to 10 pain scale, with 1 being the least painful and 10 being the worst pain you can imagine:
Mild pain is generally pain rated from 1 to 3. This type of pain will likely be relieved with Tylenol, NSAIDs, or other medications that are not opioids.

Moderate pain, generally rated as 4 to 6, may respond well to a short, low-dose of an opioid, with or without another medication like an NSAID.

Severe pain, rated as 7 to 10, may need a stronger opioid, with or without another medication.

Keep in mind the pain rating does not take into account what type of pain you have and the cause. That's why pain management guidelines are so important. Before prescribing an opioid analgesic, your doctor should assess your pain and your medical history (including your mental health) in deciding if it is likely to respond well to an opioid, and if an opioid prescription is safe for you.
Pain management organizations stress the importance of an accurate diagnosis, monitoring the patient for compliance to the treatment plan, drug side effects, and possibly drug screening to prevent opioid misuse, abuse and addiction.
There are several types of analgesics on the market that do not contain opioids. The oldest, most common commercial over-the-counter (OTC) analgesic is aspirin, or acetylsalicylic acid (ASA). Others analgesics include Tylenol (acetaminophen) and nonsteroidal anti-inflammatories (NSAIDs) like ibuprofen or naproxen.
Non-opioid prescription analgesics include stronger versions of the OTC drugs, as well as other drugs that may not seem obvious choices for managing pain, such as:
Antidepressants
Antiseizure medications (anticonvulsants)
Corticosteroids

It's important for the medical staff to discuss with the patient the type of medication and why it's being suggested. Some people may be reluctant to take a drug they know of as an antidepressant, for example. They may feel the doctor thinks they are imagining the pain. This isn't the case, but it is a necessary discussion so that everyone understands why a drug is prescribed and what they may expect from it.
Topical medicine directly on the skin can relieve some types of pain. There are several OTC products that provide heat or cold to the area, or even capsaicin, which is an active component of chili peppers. Medical ointments or patches may contain a numbing substance called lidocaine.
Sometimes, medications are not the only option to help relieve pain. Complementary therapies may help relieve or reduce pain. Some of the more common ones include:
Acupuncture
Massage therapy
Chiropractic
Transcutaneous electrical nerve stimulation
Cognitive behavior therapy
Yoga
Meditation

Oftentimes, people use pain medicine and start with complementary therapies at the same time. Eventually, they can taper off the medication and continue with the complementary therapies. If you try something like acupuncture, your practitioner will need to know what medications you are taking and how often, so you both can judge how well the treatments are working. At the same time, your doctor needs to know what other types of therapies you are trying.
Keeping the lines of communication open between you and your doctor will go a long way to helping reduce the risk of opioid abuse or addiction. For example, you shouldn't drink alcohol while taking opioids, as they both have the same effect on the brain. If you do continue to drink alcohol, tell your doctor so your treatment can be adjusted.
You also need to tell your doctor if you find you are taking (or want to take) higher doses than prescribed or you are taking the medicine too often. These are signs the drugs are not as effective as they were initially and increases the risk of opioid addiction. If your doctor is aware, she may switch to a different, more effective treatment or combination of therapies.
Opioids are not always the best medication to treat pain, so it's vital to have a conversation with your doctor about the type of treatment that is best for your particular situation. You should both be in agreement as to the strength of the medicine, how long you should take it (including pill count), and how to taper off the drug if the treatment goal (such as symptom relief) is not met.
Was this helpful?