What Medicare Parts A, B and D Each Cover
Was this helpful?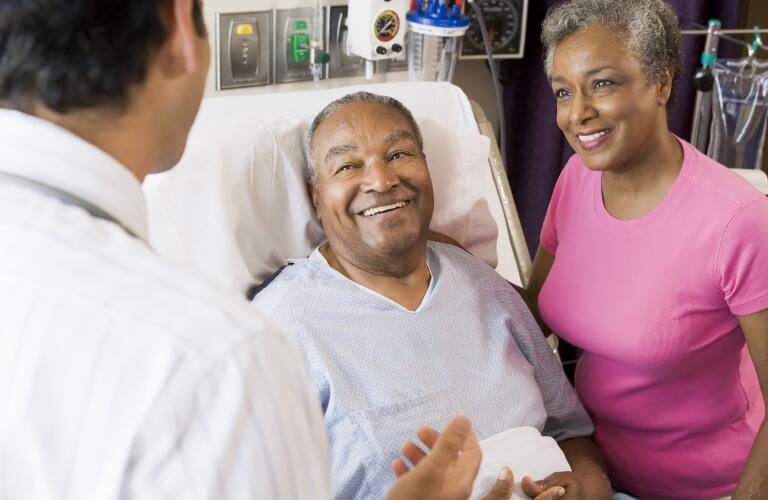 Medicare is the largest health insurer in the country, covering nearly 60 million Americans. It's a huge Federal Government program with lots of moving parts. And the four most important parts follow the alphabet: A, B, C, and D. You'll get the most out of Medicare coverage if you know what each part covers and doesn't cover.
Medicare Part A is hospital insurance. Along with Part B, it makes up Original Medicare. It covers hospital stays for illness or surgery, lab tests, hospice care, short-term skilled nursing care, and some home health services. To qualify for care in a skilled nursing facility or at home, it must be medically necessary. Providers or facilities must be Medicare-certified. There are time limits for skilled nursing facility coverage. Home health services can continue as long as you are homebound and they are medically necessary.
Part A doesn't cover cosmetic surgery, long-term care, or custodial care. Custodial care is the most common form of long-term care. It helps people with activities of daily living (ADLs). ADLs are tasks, such as bathing, dressing and eating. Custodial care can also include other types of personal care that does not require professional nursing skills or training.
You are automatically enrolled in Part A when you turn 65 if you're getting Social Security and paid Medicare payroll taxes while employed. This also applies to people receiving Railroad Retirement Board (RRB) benefits. (However, you'll get your card three months before your birthday.) If you're not getting Social Security or RRB, you have to sign up for Medicare.
Most people who paid Medicare payroll taxes while working don't pay a premium. If you didn't pay this tax for at least 30 yearly quarters, you'll have to buy Part A and pay a premium of up to $458 a month in 2020 (up from $437 in 2019). If you paid Medicare payroll taxes for 30-39 yearly quarters, you'll pay a discounted premium of $252 a month (up from $240/month in 2019). Everyone will also have deductibles, copayments (copays), and coinsurance, which vary depending on the service. There is no cap on your annual out-of-pocket costs.
Medicare Part B is medical insurance. It's the second part of Original Medicare. It covers outpatient services, including doctor visits, same-day surgery, durable medical equipment, medical supplies, and preventive services. It also covers mental health, including inpatient and outpatient care. Some home health services fall under Part B as well.
Part B doesn't cover cosmetic surgery either. It also doesn't cover most dental care, dentures, eye exams for glasses, acupuncture, routine foot care, or hearing aids and fitting exams. You need separate insurance for these services or you can pay out of pocket.
Like Part A, you are automatically enrolled at age 65 if you're getting Social Security or RRB benefits. However, you can drop the coverage if you don't want it. If you don't take Part B coverage during the first 12 months after you're eligible and you change your mind later, you may have to pay a penalty to re-enroll.
The Part B standard premium for 2020 is $144.60 per month (up from $135.50 in 2019), although it can be higher depending on your income. There is also a $198 deductible (up from $185 in 2019). Once you meet your deductible, you must pay 20% coinsurance for services. There is no cap for annual out-of-pocket expenses. However, all preventive services are free, even if you haven't yet met your deductible. You can get flu shots, colorectal cancer screenings, mammograms, glaucoma tests, and more at no cost to you.
Part D is the newest part of Medicare, added in 2006. It provides prescription drug coverage and, like Part B, is voluntary. Part D is not part of Original Medicare and Medicare doesn't administer it. Instead, Medicare-approved insurance companies offer Part D plans. Medicare sets a standard coverage level. Each plan covers a formulary—or preferred list of drugs—that meets the standard. Plans include both brand and generic drug coverage. The formulary must cover at least two drugs in each category or class.
A Part D plan may not cover a drug you take. So, you may need to change to a similar drug in the plan's formulary to get coverage. You can review a plan's formulary before choosing a plan to see if your drugs are on it. However, plans can change their formulary if they follow Medicare guidelines for doing so. If your doctor decides your specific drug is medically necessary, you may be able to get an exception.
If you opt for Part D, you need to sign up for a prescription drug plan and pay a monthly premium. The premium varies by plan and people with higher incomes will pay more. Your other costs will also vary with the plan. Many Part D plans have annual deductibles. In 2020, this amount can't exceed $435 (up from $415 in 2019). However, some plans have no deductible.
After you meet your deductible, you will pay either a copay or coinsurance. Copays are set amounts, while coinsurance is a percentage of the cost. Most plans have tiers of coverage in their formularies. Lower-tier drugs will have the lowest copays or coinsurance. The higher the tier, the more you will pay.
Most Part D drug plans have a coverage gap—the "donut hole." You enter it when you reach the limit on prescription drug costs. In 2020, once you and your plan spend $4,020 on drugs (up from $3,820 in 2019), you are "in the hole." Then, you will pay 25% of the cost of both brand-name drugs and generic drugs. (In 2019, beneficiaries covered 25% of brand-name and 37% of generic drug costs.) Some plans cover the gap for you and pay your costs.
Once you spend $6,350 out of pocket ($5,100 in 2019) out of pocket, you climb out of the gap. Catastrophic coverage pays most of your costs for the rest of the year. You only pay 5% of your drug costs.
Also called Medicare Part C or MA Plans, this is the managed care form of Medicare run by private insurance companies. These plans must include all the benefits Original Medicare (Parts A and B) covers. In addition, most plans cover Part D prescription drugs and other benefits not covered by Medicare, such as vision, dental, and hearing services. It's basically a one-stop shop for all your Medicare benefits bundled into one plan.
Plans can choose not to cover services that are not medically necessary under Original Medicare. Each Medicare Advantage plan has its own set of coverages above and beyond Original Medicare. Read the plan's coverage information carefully and make sure you understand the plan's rules for seeing network providers and specialists. Unlike Original Medicare that lets you see any doctor that accepts Medicare, MA plans often limit you to in-network care.
Enrolling in an MA plan is voluntary. To join an MA plan, you must first enroll in Part A and Part B. Then, you can choose an MA plan. You will need your Medicare number and the start date for Parts A and B.
Your costs will vary depending on the plan. You may need to pay the Part B premium and, in some cases, an additional premium to the managed care plan. However, some plans have no additional premium. And some plans will pay part or all of your Part B premium. Plans may also have deductibles and cost-sharing expenses, such as copays. Unlike Parts A and B, Medicare Advantage out-of-pocket costs have an annual cap.
Was this helpful?