What Happens If You Don't Have Health Insurance?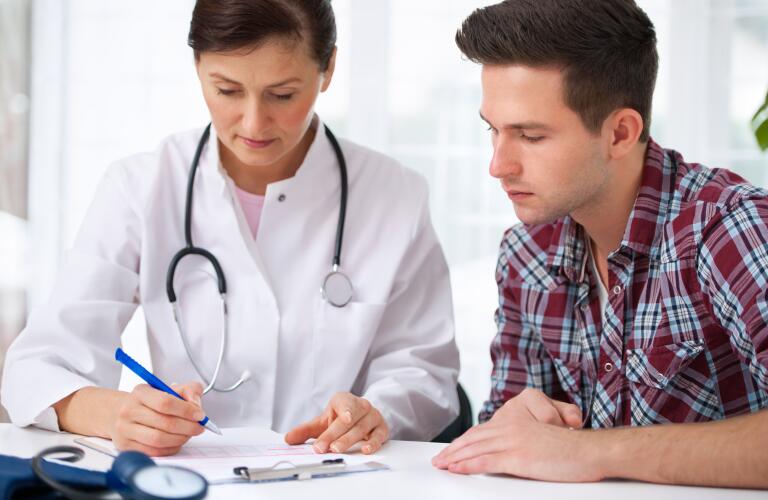 Currently, there are over 27 million uninsured Americans. Those most likely to be uninsured include low-income individuals, adults, and people of color. For many of these people, it is due to a lack of affordable healthcare options. However, there are some people who choose not to have health insurance. Either way, you should know what it means to live without health insurance and what your options are for finding healthcare.
When Congress originally passed the Affordable Care Act (ACA), it contained an individual mandate. This provision required individuals who could afford health insurance to buy it. Otherwise, they had to pay a penalty. However, this part of the law was eliminated for the 2019 tax year. You no longer face a penalty on the federal level for not having health insurance. But some states have instituted their own version of the individual mandate. To find out if you will pay a 'no health insurance' penalty, check with your state or your tax advisor.
Even if you won't owe a penalty, there are other risks and consequences to living without health insurance.
Having or not having health insurance plays a large role in how healthy you are. Research shows that people without insurance are less likely to seek care. They are more likely to postpone or even skip the care they know they need. This can lead to the development of diseases that could have been prevented or cured with early treatment.
Often, the decision to forgo care hinges on other financial priorities, such as food or housing. But not having insurance can make your financial situation worse. You have a right to care in a true medical emergency:
A severe or life-threatening incident

Imminent delivery in a pregnant woman

Seriously impaired bodily functions or organs
However, if you don't have insurance, you still will be responsible for paying all of your medical bills. Those bills could run into the thousands of dollars—much more than the average person can afford. If you have a catastrophic illness or develop a chronic disease, such as cancer or heart disease, the financial implications can be even more severe if you don't have insurance.
The best option if you're uninsured is to find some type of coverage. There are many options available today, at various prices, through the Health Insurance Marketplace. Depending on your income, you may be eligible for financial help to pay for insurance. The Marketplace will let you know if you qualify for tax credits to help pay for your premium. You can find out if you will get assistance with out-of-pocket costs as well. Applying through the Marketplace can also tell you if you qualify for Medicaid.
Catastrophic plans and very high deductible plans are also available. These plans will cover you in the event of an accident or illness. They have very low monthly premiums and provide a safety net should you need it. You can buy these plans through the Marketplace, directly from an insurer, or through an agent or broker.
Still, nearly half of people who are uninsured fall in a gap where the ACA and the Marketplace can't help them. This includes low-income adults in states that did not expand Medicaid, people whose income is too high to qualify for federal assistance, and non-citizens. If you can't afford coverage or don't qualify for help, you can still find basic healthcare.
The ACA expanded funding for community health centers. These centers provide care on a sliding scale that is based on your income. The amount you pay for care will depend on your income. You can find the following services at a community health center:
General primary care

Prenatal care

Referrals for specialized care, including mental health, substance abuse, and HIV/AIDS

Vaccinations
You can find these community health centers in both urban and rural areas. To locate one near you, visit HealthCare.gov.
Free and low-cost healthcare
There are also other sources of free or low-cost healthcare including:
Direct primary care (DPC), which is a practice model some doctors are adopting. They charge a set monthly rate—usually under $100—that covers any office-based primary care you need. This typically includes lab services. DCP may be an affordable option if you have ongoing primary care needs or a chronic medical condition.

Health fairs, which usually provide free or low-cost screenings, such as blood pressure and diabetes checks, and vaccinations, such as the flu shot. Some even offer services, such as mammograms, bone density testing, and smoking cessation. You can find health fairs through hospitals, community pharmacies, your employer's human resource department, and various other community or civic organizations.

Teaching hospitals and schools, which may offer free or low-cost services in order for their students to learn. A common example is dental schools offering free teeth cleanings and exams.
Urgent and emergency care
Those options can help cover your primary care needs, but what about urgent or emergent medical needs? Urgent care centers can handle non-emergency issues, such as minor injuries or strep throat. They will usually cost less than visiting an ER (emergency room) and may give you a cash discount. Ask to work directly with their billing department to see if this is an option.
In the event of a true emergency, seek care in an ER. Hospitals will typically work with you to help you settle your debts. This may involve a no-interest payment plan or they may reduce or eliminate your bill altogether.
For help finding healthcare or insurance coverage, find a local social services agency.
Was this helpful?