Planning for Health Coverage in Retirement
Was this helpful?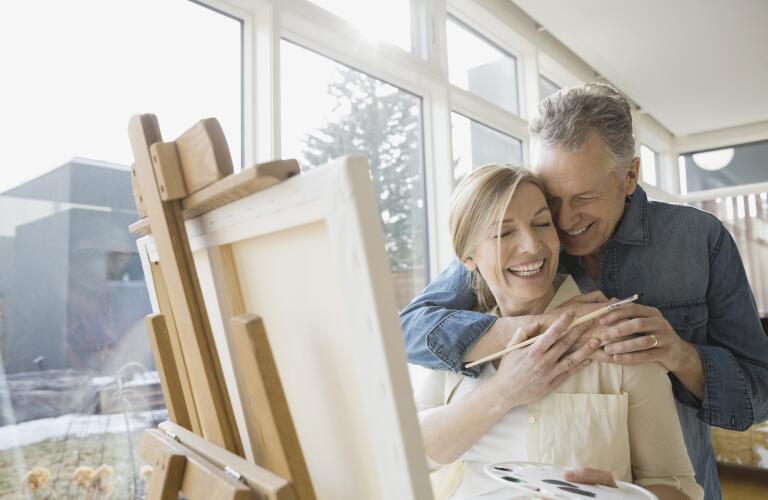 Congratulations! You're turning 65! It's time to join the 58 million Americans who are members of Medicare—the largest health insurance program in the country. You have paid Medicare taxes and now you can receive benefits.
Keep an eye on the mail. Three months before you turn 65 (assuming you have registered for Social Security and paid Medicare taxes while employed), you'll get your username and password for www.medicare.gov, where you can complete the enrollment process.
Even if you're planning on filing for Social Security later, you should still consider enrolling in Medicare now if you need health insurance. If you don't sign up for Medicare within three months of turning 65, you may have to pay penalties for late enrollment later.
However, if you already have health insurance through your current or former employer or your partner's employer you have some decisions to make.
When two insurers cover you, they have to coordinate your benefits. That means one insurer is primary—and pays first—and the other is secondary and pays whatever is left (like your copayments). Here's how it breaks down:
Retired but still covered by a group plan from your former employer? Medicare is primary and your group plan is secondary.
Still working? If the company providing your coverage (whether your own or your partner's) has 20 or more employees, the company plan is primary and Medicare is secondary. Fewer than 20 employees? Now Medicare is usually primary and the employer coverage is secondary. However, double-check all this with your benefits manager.
Here are a few other things to consider if you have employer-provided health insurance:
Should I sign up for Part A? If it's free (if you paid into the program through Medicare payroll taxes), why not? Together with the group plan you'll have more expenses covered.
Do I need Part B? Probably not until your employer coverage ends. You may want to sign up for Part B if you don't like your current plan. Keep in mind that if you do sign up for Medicare Part A, your employer-provided insurance may require you to enroll in Medicare Part B before they pay benefits.
Can I still get Medicare if I don't enroll right away? Yes. If you are covered by an employer policy when you turn 65, you qualify for a special enrollment period. That means you can enroll any time with no penalty while you're still employed and for up to eight months after you lose your employer-provided coverage or stop working.
My employer provides retiree benefits; do I still need Medicare? You'd better check. Many employer plans won't cover you if you were eligible for Medicare but didn't sign up. Plus, just because your employer offers retiree benefits now, there is no guarantee they will still be there in five years. If your employer stops offering retiree benefits and you go to sign up for Medicare, you'll pay a penalty.
What do I do if my partner and/or children get their health insurance through me? Keep your employer-provided insurance because Medicare will not cover them. If you lose your insurance or stop working, your family has to find health insurance elsewhere, either through another employer or on the individual health insurance market.
Should I join a Medicare drug plan? To join a Part D drug plan, you must be enrolled in Part A or B. You pay extra for the drug plan, so if you're keeping your employer-provided insurance and it covers medications, you probably don't need it.
Can I join Medicare Advantage? That depends on your employer's plan. With some, joining Medicare Advantage might lead to losing employer coverage (which means you lose it for your family as well). Other employers will let you keep your coverage.
You are eligible to enroll in Medicare at age 65. But if you already have health insurance, you have a few options.

You may be able to coordinate your coverage between Medicare and your existing insurance so most—if not all—of your costs are covered.

There are a few other nuances of coordinated coverage. You should make coverage decisions based on the specifics of your employer-provided insurance and your life situation.
Was this helpful?