Medicare: Frequently Asked Questions
Was this helpful?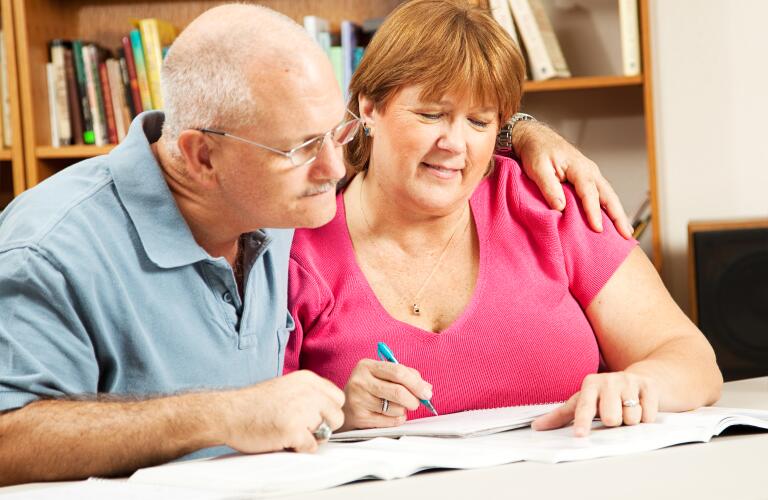 Sorting through all the information about Medicare can be confusing. There's a lot to know and many decisions to make. It's important to understand the ins and outs of Medicare to avoid paying penalties and other unnecessary costs. Here are answers to Medicare questions frequently asked by people trying to understand the program.
Who's eligible for Medicare?
Medicare is the federal healthcare program for people 65 years and older. You must be a U.S. citizen or legal resident. You must also be receiving or qualify to receive Social Security or Railroad Retirement Board (RRB) benefits. People who work or retire as a Medicare-covered government employee are eligible as well.
Medicare also covers certain people under the age of 65. This includes people who have been receiving Social Security disability benefits or certain RRB disability benefits for 24 months. Younger people with ALS (amyotrophic lateral sclerosis) or ESRD (end-stage renal disease) requiring dialysis or a kidney transplant can get Medicare too.
What are the parts of Medicare?
There are four parts to Medicare:
Part A is hospital insurance.

Part B is medical, or outpatient insurance.

Part C is Medicare Advantage.

Part D is prescription drug insurance.
Parts A and B make up Original Medicare. Adding Part D to Original Medicare gives you more complete coverage. Part C is an alternative to Original Medicare. It combines Part A and B coverage, and usually Part D, into one product. Part C plans may also cover services that Original Medicare does not.
Medicare Advantage plans are typically managed care plans, like an HMO. You buy them from private insurance companies that contract with Medicare. They can end up saving you money because their out-of-pocket costs tend to be lower and have an annual cap. Original Medicare does not cap your out-of-pocket costs.
What does Medicare cover?
Medicare Part A covers hospital stays for illness or surgery, lab tests, hospice care, short-term care in a skilled nursing facility, and some home health services.
Medicare Part B covers outpatient services, including doctor visits, same-day surgery, durable medical equipment, medical supplies, and preventive services. Mental health, including inpatient and outpatient care, and some home health services also fall under Part B.
Part D covers prescription drugs on Medicare's formulary. A formulary is a list of preferred drugs. Most plans divide their formularies into tiers. Drugs in the lowest tier, typically generic drugs, will have the lowest copays. Drugs in higher tiers will have higher copays.
Part C plans must cover Part A and Part B services. Most also add prescription drug coverage, plus other extra benefits.
What isn't covered under Medicare?
Medicare provides vital healthcare coverage for senior citizens, but it doesn't cover everything. People are often surprised to find out that Medicare doesn't cover most dental care or medical care outside the United States. It doesn't cover vision care, corrective lenses, routine foot care, alternative medicine, hearing services, or hearing aids either. Another major gap in Medicare coverage is long-term care. If you want coverage for any of these services, you will need additional insurance.
How much does Medicare cost?
How much you pay for Medicare depends on your situation and your coverage choices. If you paid Medicare payroll taxes while you worked, you will most likely get Part A for free. People who didn't pay Medicare payroll taxes long enough will have to pay a monthly premium for Part A. In 2019, the full monthly premium was $437. The discounted monthly premium for partial payment of Medicare taxes was $240.
Everyone pays a monthly premium for Part B. However, it is based on your income. The standard premium in 2019 was $135.50. If your modified adjusted gross income from two years ago was more than $85,000 for an individual, you will pay more each month. For married couples filing jointly, the cut off is $170,000. The higher your income, the more you will pay.
If you want Part D coverage, you will pay an income-adjusted premium for it as well. For 2020, projections have the average basic Part D monthly premium at $30. This is the lowest it has been since 2013.
Medicare Advantage premiums vary with the plan. In some cases, you will pay the Part B premium plus an additional premium for your plan. Other Medicare Advantage plans have no additional premium. Experts expect the average Medicare Advantage monthly premium to decrease from $26.87 to $23.00 in 2020. This is the lowest it has been since 2007.
Medigap is Medicare supplemental insurance. It helps pay for your out-of-pocket costs with Original Medicare. This includes your deductibles, coinsurance and copays. You pay an additional monthly premium for Medigap. However, it can end up saving you money, since Original Medicare doesn't cap your annual out-of-pocket expenses. Medigap plans may also cover travel outside the United States.
Medigap doesn't work with Medicare Advantage plans, so you don't need it if you take this option. In fact, it's illegal for someone to sell you Medigap if you have Medicare Advantage.
The donut hole is a coverage gap in Part D drug coverage. You enter it once you reach the limit on prescription drug costs for the year. In 2019, this limit was $3,820. In the donut hole, you will pay 25% for brand and generic drugs in 2020. Once you spend a total of $5,100, catastrophic drug coverage begins and you're out of the hole. Catastrophic coverage pays most of your drug costs for the rest of the year. You will only pay 5% for your medications.
How and when do I sign up for Medicare?
Medicare enrollment in Part A and B is automatic for people who already get Social Security or RRB benefits. If you don't currently receive these benefits, you will need to sign up for Medicare through Social Security. Since Part A is free for most people, you should sign up even if you're still working or have other insurance. It may or may not be necessary to sign up for Part B depending on your situation. Make sure you understand Part B rules to avoid paying a lifetime penalty for late enrollment.
Part D, Medigap, and Medicare Advantage are all voluntary. You buy these plans from private companies after you have Part A and B.
You become eligible for Medicare when you turn 65. Your initial eligibility period begins three months before your birthday month and continues for three months after your birthday month. It is a seven-month period in total. When enrollment is automatic, you will receive a 'Welcome to Medicare' packet three months before your birthday. Otherwise, you will need to sign up to get your packet. Make sure you read the entire packet and note deadlines to avoid paying penalties.
Once you have your Medicare number and start date, you can choose to add Part D and Medigap. You can also choose to switch to a Medicare Advantage plan.
After your initial enrollment, you do not have to sign up each year. Instead, you have a window of time to make changes. This window is Open Enrollment. It runs from October 15 to December 7 each year. You will get notices from your current plan or Medicare about any cost or coverage changes. You can review your current coverage and decide whether you want to keep it or change it. For example: switch from Original Medicare to Medicare Advantage, switch from Part D plan to another, or change to a different Medicare Advantage plan. Just be sure to follow the rules to avoid penalties.
Was this helpful?