Long-Term Care Insurance Pros and Cons
Was this helpful?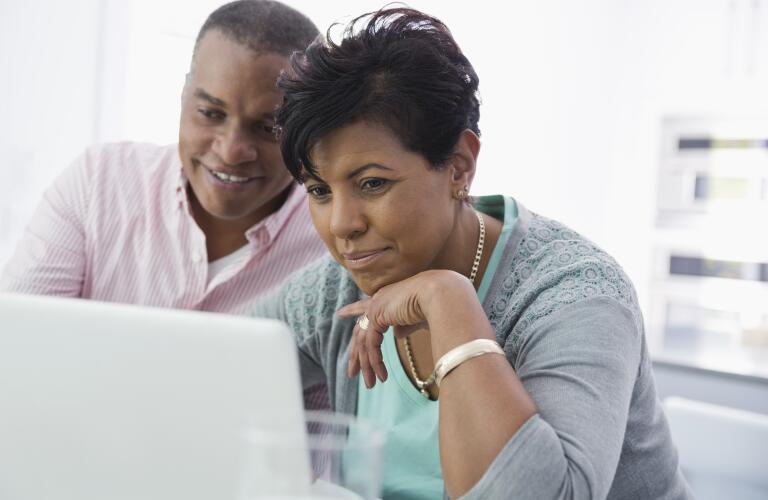 The U.S. Department of Health and Human Services estimates that more than half of people turning 65 today will need long-term care. This encompasses a range of services, from in-home care to care in long-term care facilities. On average, someone turning 65 today will spend nearly $140,000 on this care. Most people do not have that amount of money set aside for their future care. Long-term care insurance is one option for paying for long-term care should you need it. But is long-term care insurance cost worth it? Here is a look at long-term insurance pros and cons to help you decide.
Reasons to Get Long-Term Care Insurance
You can read all the statistics, but in the end, long-term care will either be part of your future or it won't. Many people worry they are wasting their money buying insurance they may never need. However, most insurance is like that.
Here are the pros for considering long-term care insurance:
It can give you peace of mind. You know yourself best. If you are a worrier, having insurance can make you feel more secure as you age. You can't measure this benefit in terms of cost. It's a matter of your level of comfort and reducing stress where you can.

It can protect your family and your assets. When care becomes necessary, many people rely on family or pay for care out of pocket. Should the need for care continue, it can quickly drain your savings and your family's resources. You can get cash from other resources, such as your home or life insurance policy. But if leaving assets for your heirs is a priority, this option will deplete their benefits. Some of these alternate options are also subject to taxes. Long-term care insurance benefit payouts are generally not taxable.

It can help you maintain independence. Receiving long-term care services in your home lets you stay independent for as long as possible. But you have to be able to afford this care. Otherwise, you could end up moving in with family or closer to them to get the care you need.

There are different levels of coverage. Like most insurance, you can choose the level of coverage that works for you. Most policies today are comprehensive. They cover a wide variety of care services in various settings. However, you don't have to buy a top-level policy. You can opt for a basic policy that will at least cover a portion of your costs. This can help you strike a balance between relying on family and your own assets and not being a burden. You can also make policy choices that will lower your premium, such as choosing a longer elimination period (time until benefits begin) and a shorter lifetime maximum benefit period or decreased lifetime maximum amount.

It is generally cheaper when you buy it early. Long-term care insurance premiums depend on your age when you apply. They are usually lower when you buy long-term care insurance in your 50s. The cost increases as you age, as does your chances of being denied coverage.
The pros of long-term insurance basically come down to asking yourself if you can afford not to have it. If you are very wealthy, maybe so. You may never need the policy and you may have the resources to pay for care if you need it. On the other end, if you have few or no assets and a low income, it may not make sense either. A policy may be out of your reach. And you may qualify for Medicaid coverage, which includes long-term care. If you are somewhere in between, consider working with a financial planner to see if it makes sense for you.

Possible Drawbacks of Long-Term Care Insurance
The big downside to long-term care insurance is its expense. In 2019, the average annual premium for a 55-year-old couple was just over $3,000. Paying this premium over the course of 10-30 years may not make sense, especially if you never use it. Here are some other cons to buying long-term care insurance:
Premiums can increase with time. According to the American Association for Long-Term Insurance, annual increases apply on your birthday. In your 50s, the increase is around 2-4%. However, in your 60s, it can be as high as 8% per year.

It can be hard to qualify. The older you get, the harder it is to qualify for an affordable plan or any plan at all. Your health status also plays a role. Nearly 1 in 4 people are denied coverage when they apply in their 60s. You have a much better chance of qualifying when you are younger. However, this adds to the amount of time you will be paying premiums.

Policies have an elimination period. An elimination period is basically a waiting period once you qualify for benefits. It's like a deductible on your regular health insurance. Instead of an amount of money, you have to meet an amount of time before benefits begin to pay. Longer elimination periods, such as 90 days, can make premiums more affordable. However, you will be responsible for the cost of your care during the elimination period.

Policies often have a lifetime limit. Plans may offer lifetime limits in terms of time or money. The lifetime limit can affect the cost of your premium. Plans with lifetime coverage are the most expensive.

There are other options. If you have other assets, you likely have other options for paying for long-term care. There are ways to use life insurance and the equity in your home to pay for care. You can also buy an annuity with the goal of paying you monthly at some point in the future. This allows you to control the amount of money you invest toward long-term care.
The cons of long-term care insurance often comes down to asking yourself if you can afford it. Like the pros, this question most often applies to people who fall in the middle with regard to income and assets. A financial advisor can help you work through the pros and cons to find the right answer for you.
Was this helpful?