Health Insurance for Small-Business Owners
Was this helpful?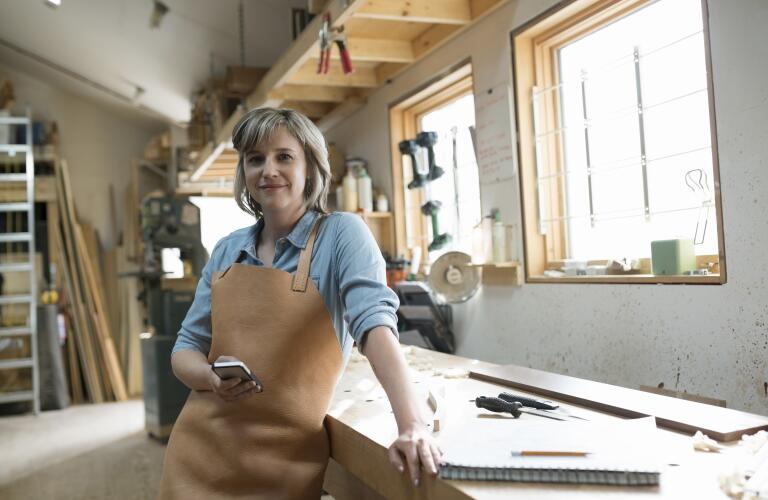 A small business is one that employs fewer than 500 people. There are about 30.2 million small businesses in the United States. They account for 99.9% of U.S. businesses and employ nearly half of the American workforce. With the unemployment rate the lowest it's been in decades, these businesses are competing for employees. Offering healthcare coverage is one way to attract employees and keep them. But this can be a challenge for small businesses.
Not all small businesses have the same obligations when it comes to health insurance. The ACA (Affordable Care Act) does not require small businesses with fewer than 50 FTE (full-time-equivalent) employees to offer health insurance. Any business with 50 or more FTE employees must provide insurance or face penalties. To stay competitive, many small businesses want to offer this perk even when they don't have to. There are several small business health insurance options, from group health insurance to tax breaks on healthcare spending.
Most people are familiar with traditional group health insurance. It's what businesses typically offer to their employees. The employer chooses the options available to employees and pays the premium. In most cases, the employer passes at least some of the premium cost on to the employee.
You can purchase group health insurance for small business in two ways. The first is to work with an insurance agent or broker. The other option is to apply for insurance through SHOP (Small Business Health Options Program). However, the process for using SHOP has changed recently. You can't apply directly through the healthcare marketplace website (Healthcare.gov). Instead, you must work with a SHOP-registered agent or broker or apply to SHOP through your insurance company.
There are advantages to using SHOP for your insurance needs. One of them is the small business health care tax credit. If you qualify, it can save your business up to 50% of the cost you pay for premiums. And applying through SHOP is the only way to get the credit. However, not every small business can use SHOP. To be eligible to use SHOP, your business must meet the following criteria:
Have at least one FTE employee that is not an owner, spouse, family member, or partner

Have no more than 50 FTE employees. However, some states allow businesses with up to 100 FTE employees to use SHOP.

Offer coverage to all full-time employees—those working an average of 30 hours or more per week

Enroll at least 70% of employees who are eligible for insurance, with certain exceptions

Have an office or work site within the state of the SHOP you use
For some small employers, traditional group insurance is still too expensive. Fortunately, other options exist.
QSEHRAs allow small businesses that do not offer group insurance to help pay for their employees' medical expenses. To offer this option, businesses must have fewer than 50 FTE employees.
The employer puts aside a set amount of money each month pre-tax for each employee. The IRS places an annual limit on this amount. Employees can use this money to pay for expenses including premiums, deductibles, copays, and more. They simply submit receipts to their employer for reimbursement. The employer owns the account and reimburses employees out of it.
There are several advantages to QSEHRAs. Employees can pick whatever coverage is best for them and employers have complete control over their budgets. Because it uses pre-tax funds, it saves money for both employer and employee.
There are several other pre-tax plans small businesses can offer to help employees save money on healthcare costs. This includes HRAs (health reimbursement arrangements), HSAs (health savings accounts), and FSAs (flexible spending accounts):
HRAs function like QSEHRAs. Only the employer contributes to the account and the employer owns the account. Employees submit receipts for reimbursement. But there are some differences. HRAs must be tied to group health insurance. The employer chooses which expenses are eligible for reimbursement. And there are no contribution limits.

HSAs are available for high-deductible health plans (HDHPs). They are savings accounts the employee can use to offset out-of-pocket costs, except premiums, and qualified expenses. Both the employer and employee can contribute to an HSA. HSA accounts can earn interest and stay with employees if they change jobs. However, there are annual contribution limits.

FSAs are also savings accounts, but they are not tied to HDHPs. Both employer and employee can contribute to an FSA. Like HSAs, there are contribution limits and FSAs do not cover premiums. However, these funds must be used within the calendar year. The account does not earn interest and employees can't take the funds with them if they change employers.
Association health plans (AHPs) allow small businesses to band together to purchase health insurance. The group functions like a large employer to buy group health insurance at a more affordable rate. AHPs can base their membership on profession, trade, industry or geography. Self-employed people can also join AHPs.
Self-funded health insurance is exactly what it sounds like. Businesses pay for some or all of their employees' healthcare costs themselves instead of purchasing insurance. The employer can process the claims themselves or contract a third-party administrator.
In 2019, self-funded plans covered 14% of workers in small businesses with fewer than 50 employees; 21% of workers in businesses with 50-199 employees were covered by self-funded plans.
The draw of self-funded plans are cost savings and flexibility. For private employers, self-funded plans are exempt from most state insurance laws. Instead, they are subject to a federal law, ERISA (Employee Retirement Income Security Act). This saves money on state premium taxes and reserve requirements. Employers can also invest money they would have pre-paid toward premiums. This potentially increases cash flow. To ensure funds are available when necessary, most self-funded employers set up a trust fund to pay the claims.
However, self-funding shifts the risk onto the employer. Most large firms accept this risk. In fact, most workers in large firms are covered by a self-funded plan. However, a catastrophic claim could wipe out a small business. To manage the risk, most small business self-funded plans have stop-loss insurance. This coverage limits the amount the employer must pay per employee or the total amount for all employees in one year.
Was this helpful?